Hokom Holds Off Pierce for Hall of Fame Classic Victory
Hokom Holds Off Pierce for Hall of Fame Classic Victory
Catrina Allen earns fourth PDGA National Tour Series title
Monday, October 14, 2019 - 10:28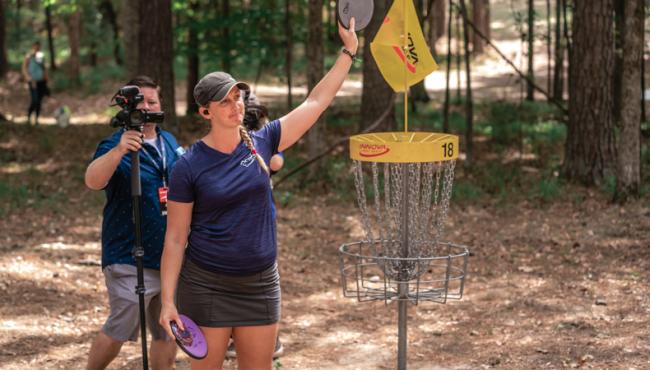 Shooting under par on the WR Jackson is a difficult task. Shooting under par three rounds in a row is virtually impossible, unless you're Sarah Hokom. After 54 holes on one of the most challenging courses in the country, Hokom carded just six bogeys to take down the 2019 Ed Headrick Disc Golf Hall of Fame Classic with a score of 4-under par overall and an average round rating of 999.
The first two days of the event left Hokom and Paige Pierce in a league of their own, as their nearest competitors for the final round, Jessica Weese and Holly Finley, were seven and nine strokes behind when they teed off on hole one. While Weese, Finley, and the rest of the Open Women's field were duking it out for third place and beyond, Hokom and Pierce were in a completely separate battle for the title.
Two strokes were all that separated Hokom from Pierce when the round began. Three and half hours and 15 holes later, not much had changed. It wasn't until hole 16, the shortest hole on the course at 297 feet, that things finally took a significant swing in Hokom's favor. Neither of the two had ideal drives off the tee, but Pierce was worse off due to a tree kick that left her well off the fairway and well short of the tricky, OB-lined green.
Pierce ran a putter on a B-line to the basket, but as she watched the disc skip off the dirt to the sloped back side of the green, she knew there'd be a chance that it'd be out of bounds. Unfortunately, it was, by the slimmest of margins. Disc golf is mostly a game of feet, not inches, but in this case an inch would have made a big difference, especially with just two holes remaining.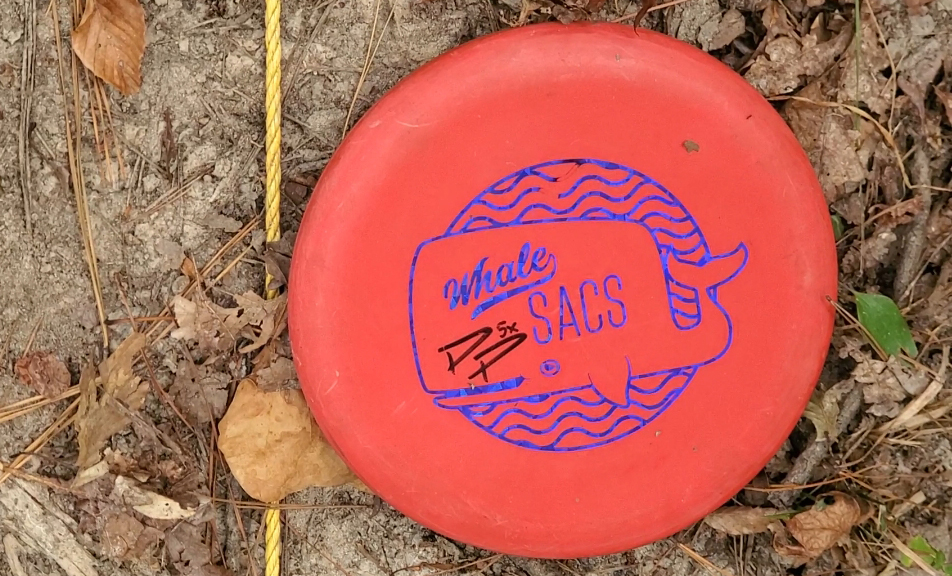 Now, with a three-stroke lead heading into 17, Hokom could afford to play safe knowing that Pierce would have to be aggressive on two of the toughest holes on the course to catch her. Another bogey on 17 by Pierce all but sealed the deal for Hokom, who comfortably made her way up 726-foot par 5 of hole 18 to tap in for her eighth National Tour career win.
Catrina Allen, who could have finished dead last and still would have won the National Tour series for the fourth time (2012, 2013, 2016, 2019) thanks to three wins and two second-place finishes during the first five events, shot a lights-out 4-under par round to finish the tournament. The 1012-rated round included six birdies, the most in a single round by any woman on the Jackson since its redesign over two years ago, and elevated her to third place overall.
Pierce's second-place finish gave her enough points to hold on to second place in the National Tour series and Hokom's victory bumped her up to the third-place series spot.
The 2020 PDGA National Tour schedule is already set in stone and we look forward to seeing all of the pro women back on tour in April at the Texas State Disc Golf Championships in Tyler, Texas!
2020 PDGA National Tour Final Standings
2019 Ed Headrick Disc Golf Hall of Fame Classic presented by REC TEC Grills
Tee Times & Results

Courses

Schedule