Ed Headrick Memorial Course
"Steady Ed" Headrick Memorial Disc Golf Course
Presented by: Disc Golf Association & PDGA. Designed by: Chuck Kennedy and Tom Monroe.
The "Steady" Ed Headrick Memorial Course, presented by the Disc Golf Association and the PDGA, features special edition DGA Mach III baskets on rolling terrain along the shores of scenic Clarks Hill lake (aka Lake Thurmond). The course was designed by Disc Golf Hall of Famers, Chuck Kennedy and Tom Monroe, and it is affectionately referred to as "The Ed" by locals.
Multiple target locations and tee areas on this blue level course make it very adaptable for recreational play as well as high level competitions. The length of the course varies from 4,135' in its shortest configuration to 8,110' in its longest.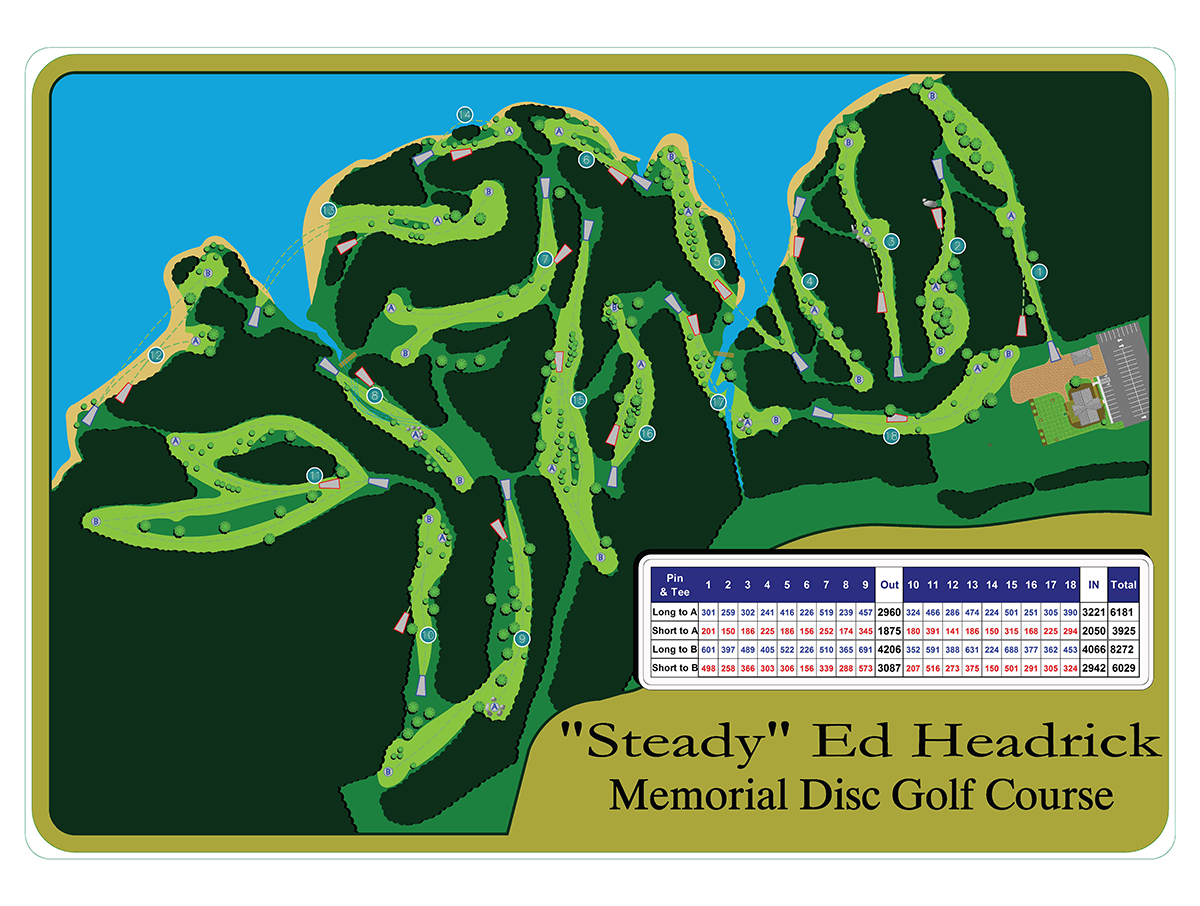 International Disc Golf Center