Jim Warner Memorial Course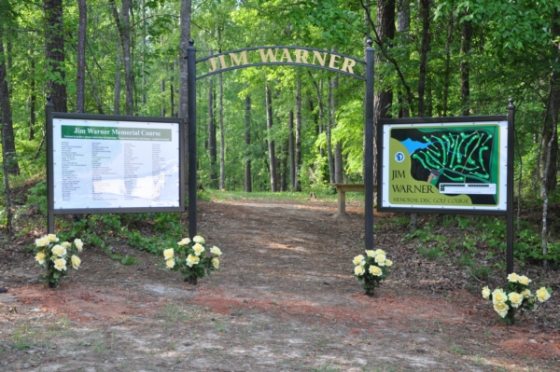 Jim Warner Memorial Disc Golf Course
Presented by: Discraft, Dorothy Wentz, & Atlanta Disc Golf Organization. Designed by:Jim Kenner.
The Jim Warner Memorial Course, presented by Discraft, was officially opened for play at the International Disc Golf Center in April 2008. It features Discraft Chainstar Pro targets and was designed by Disc Golf Hall of Famer, Jim Kenner, with assistance from Ron Russell and Pad Timmons.
Multiple target locations and tee areas on this blue level course make it adaptable for recreational play as well as high level competitions. The length of the par 63 course is 7,362  feet from the long tees, and 6,189 feet from the short tees in its original layout. The Warner course was sponsored by Dorothy Wentz, Priscilla Warner and the Atlanta Disc Golf Organization to honor the late Atlanta area disc golf promoter and PDGA member, Jim Warner.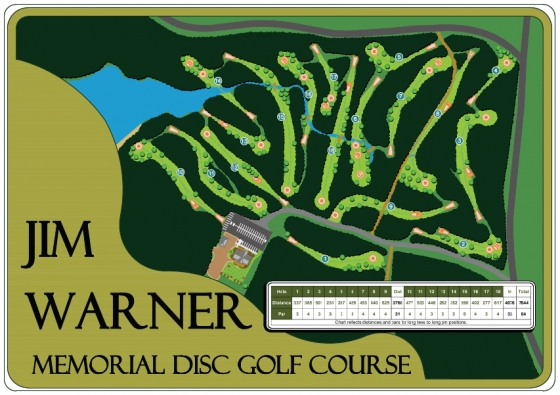 International Disc Golf Center