2018 PDGA Women's Global Event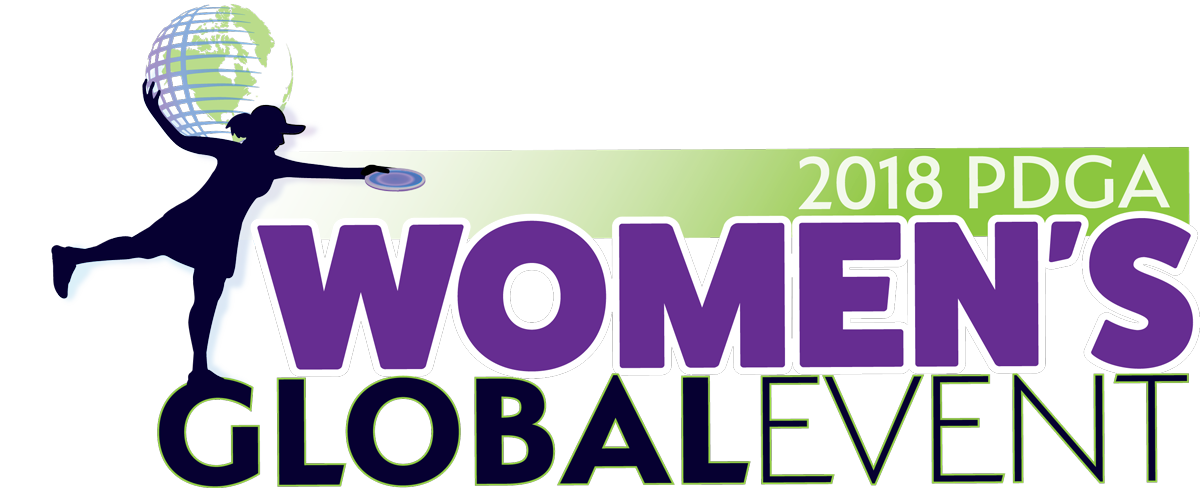 Event Information
The PDGA Women's Committee is very pleased to announce the fourth edition of the PDGA Women's Global Event on May 12th, 2018. Inaugurated in 2012, this biennial event broke records in 2014 and made history as the largest PDGA event for a single demographic within the sport of disc golf again in 2016. 61 registered tournaments, spanning 28 states and 6 countries resulted in a turnout of 1,060 women competing in 17 different PDGA divisions. Let's do it again for 2018!
Resources
How It Works
On May 12th, women from all around the world will play two rounds of disc golf at their local participating PDGA Women's Global Event. Scores from the first two rounds of each participating tournament will be submitted by the individual tournament directors and rated by the PDGA. These round ratings will be totaled and averaged to determine the player's "Global Score." For the rounds to qualify, the event must include two rounds and have at least three ratings propagators playing on the same course layout each round for ratings to be calculated as accurately as possible. Please note, the exact same course layout must be used for both rounds. The Global Scores will be updated throughout the day to determine our PDGA Women's Global Event Champions and the winner in each division will receive a memorable trophy.
*Note for Juniors 12 and Under: We understand that playing two rounds in a day can be a lot of disc golf; especially for the youngsters. This year, Juniors 12 and under will only be required to play one round to be included into the overall PDGA Women's Global Event. However, there is still the requirement to have 3 propagators (with 8 officially rated rounds of 700+) playing on the same layout as them to get an accurate rating for the PDGA Women's Global Event.
Players
To be a part of this event just register to play in a local PDGA sanctioned tournament scheduled for May 12th, 2018.
Check with your local tournament director to make sure they've registered the event as a Women's Global Event with the PDGA.
You do not have to be a current PDGA member to play. The PDGA has graciously waived all non-member and player fees for this event to make this event more accessible for new players.
Check with your tournament director for more information on your local event.
For additional event details, please read the Women's Global Event FAQs. 
Tournament Directors
New events are signing up to participate every day so be sure to check back for tournaments highlighted in pink on the event schedule for May 12th, 2018.
Logo Usage Application
The PDGA, Women's Global Event Staff, and Platinum event sponsors reserve the sole rights to use the Women's Global Event logo for t-shirt and golf disc hot-stamp/ design. Personal use of logo is permitted to advertise your WGE, but other requests to use logo (i.e. merchandise) must be submitted in writing using the form linked below.
Download the WGE Logo Usage Application PDF »
Sponsors
The 2018 Women's Global Event is beyond thankful for the dozens of companies and individuals that have stepped up to support the event! A special thank you goes out to the Platinum sponsors below.
View the full list of 2018 WGE Sponsors »
PDGA Women's Committee
Committee Chair: Elaine King
Committee Secretary: Jenny San Filippo
Committee Member: Sara Nicholson
Committee Member: Erin Oakley
Committee Member: Laura Nagtegaal
Committee Member: Sarah Hokom
Committee Member: Carol Quinn
Committee Member: Heather Wyatt
Committee Member: Jessica Geraci
Committee Member: Christina Carlstrom
Committee Member: Madison Walker
PDGA Staff: Mary Sicard
PDGA Board Liason: Elaine King