WR Jackson Memorial Course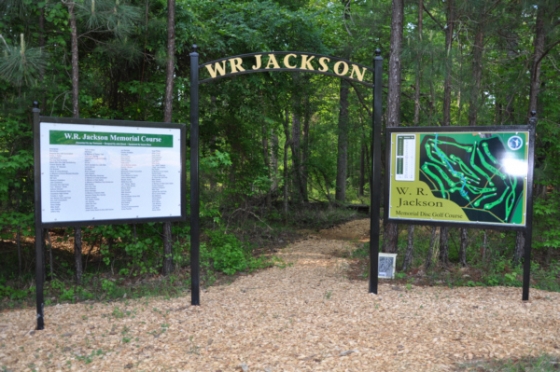 W.R. Jackson Memorial Disc Golf Course
Presented by:Innova Disc Golf & Jay Townsend. Originally designed by: John Houck.
The W.R. Jackson Memorial Course, presented by Innova Discs and Jay Townsend, is the longest course at the IDGC coming in at 10,485 feet with a par of 68 from the long tees and 9,299 feet with a par of 67 from the short tees. The Gold course (long tees) was originally designed by Disc Golf Hall of Fame member John Houck and features Innova DISCatcher baskets set in a very challenging championship configuration. Parts of the course were redesigned in 2018 by IDGC Manager Zach Shafer with help from IDGC Assistant Tom Lynch.
The Jackson course was sponsored by Jay Townsend and named in honor of his grandfather, W.R. Jackson, an industrialist who took over the reins of a steel fabrication company named PDM and proceeded to grow it into a fortune 500 company. PDM's most famous contract was for the fabrication and construction of the stainless steel for the St. Louis Arch.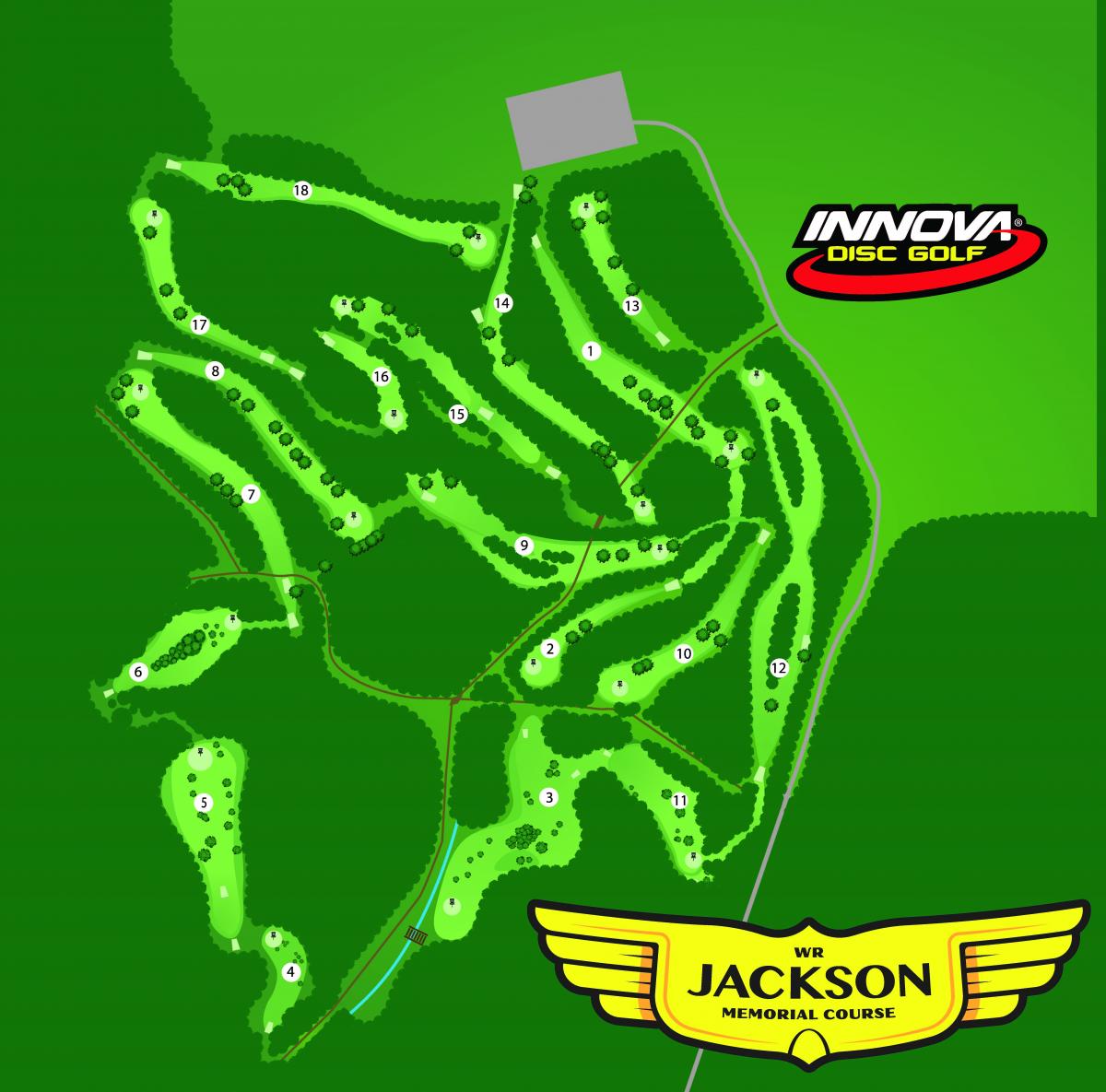 WR Jackson Memorial Course Overhead Map
International Disc Golf Center