Team Canada Vaults into the Lead at Team World Championships
Team Canada Vaults into the Lead at Team World Championships
Saturday, August 20, 2016 - 10:46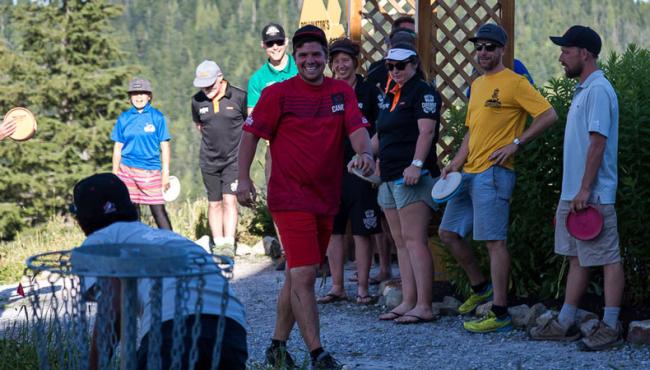 Sparked by Manitoban Bryan Freese #62044, who was the first player to tee off on the Grouse Mountain ski slopes this morning, Team Canada seized the day and first place in the standings at the inaugural PDGA-WFDF Team Disc Golf World Championships, presented by DGA , in beautiful Vancouver, Canada. His near flawless 1057 rated 11 down 49 - easily the best round of his young career – was hotter than the late summer heat wave baking the Pacific NorthWest, and backed up by the steady play of British Columbian teammates Dave Brown #26165, Steve Crichton #27749, and Kristy Lee #75818.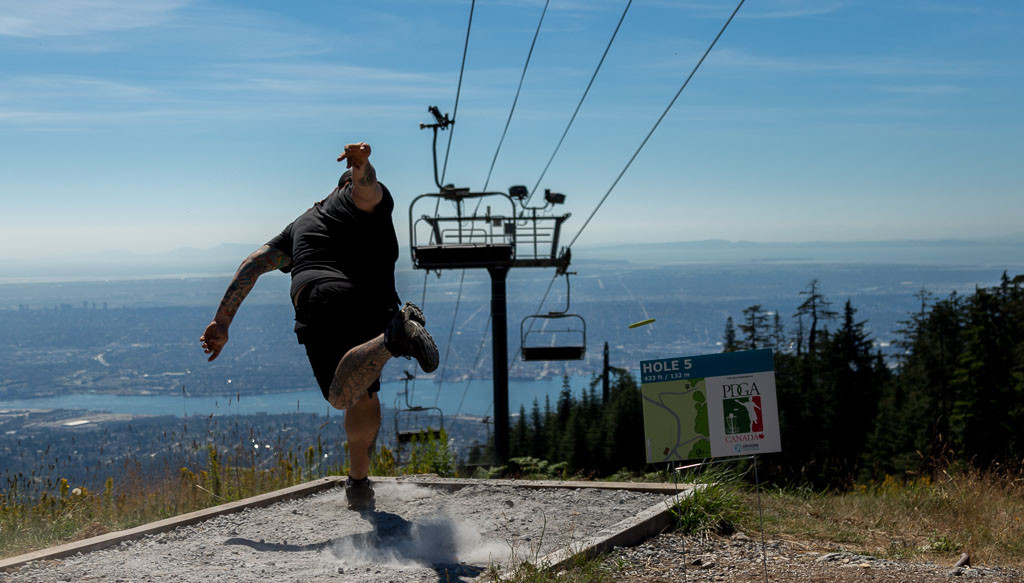 All told the Canadians Total Team round Score of 234 was four better than Team Japan who now sits in 2nd place, three points behind the Canucks 33 points at the midway point of this historic event. The Japanese were led today by Manabu Kajiyama's 1039 rated 51 and Yuki Fukuhara's Women's best score of 63 on the steep and physically exhausting 2385 m (7825 ft) layout. New Zealand and USA finished in a dead heat at 245 and now sit 3rd and 4th – the last 2 medal round places - with 20.5 and 18.5 points respectively.
Today the competition shifts back to midtown's Queen Elizabeth Park and the last 2 rounds of Match Play followed by 18 holes of Doubles – 9 of Modified Best Shot and 9 of Modified Alternate Shot. Team Australia will need to bring their A game to keep their dreams alive, while the young Brasilians will be looking to steal their first team points.
Stay tuned for more stories and images as we head towards the climax on Sunday when the first PDGA-WFDF Team World Champions will be crowned!