PDGA Awards Final Round of 2015 Innovation Grants
PDGA Awards Final Round of 2015 Innovation Grants
Thursday, January 7, 2016 - 12:48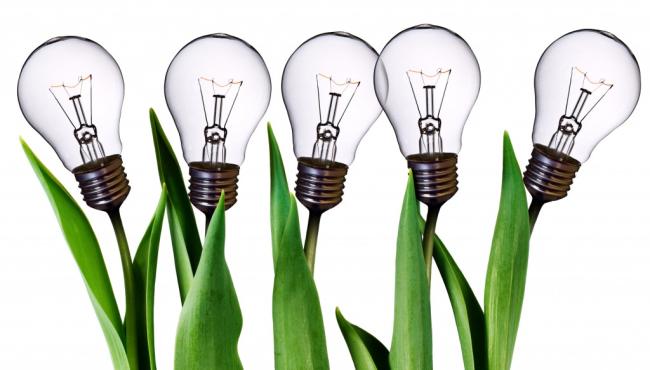 The PDGA Innovation Grant Program was created to increase and promote the awareness of the sport of disc golf and the Professional Disc Golf Association. Applicants are encouraged to think outside of the box to develop innovative and unique programs which will promote the sport and increase participation. 22 applications were received by the PDGA office prior to the December 1st deadline for consideration for the second and final wave of these $500 grants to be awarded in 2015.
We're extremely happy and proud to announce the recipients of the five PDGA Innovation Grants have been selected!
2015 PDGA Innovation Grant Winners
Jake Feldman #49795, Columbia, Maryland
Disc Golf Is For Truckers
The goal of "Disc Golf is for Truckers" is to introduce truck drivers to the sport of disc golf and make it more accessible to them while they are driving nationwide to make a living. As a result of long distance driving, truck drivers are an at-risk population commonly suffering from kidney and heart disease. Jake Feldman, along with Chris Pisto and Thomas Markham, aspire to compile a national map that details all easily accessible disc golf venues to truckers and their big rig equipment.
As part of an initiative to promote active recreation for truck drivers, Jake also aspires to develop a disc golf "tour" for truckers. He has developed six central locations in regions around the country that will act as information and rental depots for disc golfing truckers. Each location will have discs available for rent (free to truckers) and maps of the easily-accessible courses for truckers in the area.
The grant funds would be used to purchase discs for each of these centers, and to create and print a map which highlights the accessible disc golf courses around the country appropriate for a truck driver and their equipment. This map will also be available online to anyone with an internet connection.
Brian Frawley #39996, Shelby Township, Michigan
Creating a Life-Long Love
The goal of "Creating a Life Long Love" is to do exactly that. Brian Frawley, along with Richard Engelmann #42165, John Minicuci #22116, Mark Stephens #30042, and Amber Frawley #71432, will be bringing disc golf to the YMCA Storer Camps located in Jackson, Michigan this upcoming spring. In addition to Brian's plans to install a 9-hole disc golf course on the property, he aspires to implement a free disc golf class for youth ages 6-12.
This seven week long class will provide each participant with instruction on throwing discs, teach the proper etiquette for disc golf, provide three discs for each participant to take home, and will culminate with a disc golf tournament for all the participants.
The YMCA has been helping communities in the United States for over 160 years, and the PDGA is ecstatic to see disc golf become a part of this well-respected brand. The grant funds will be used toward purchasing discs for each participant in the class and supporting the culminating tournament for the participants.
Explore Austin Disc Golf Challenge
Walker is the Program Coordinator for Explore Austin, a nonprofit organization whose mission is to change the lives of underserved youth through leadership, mentoring, and adventure. Five mentors are paired with 15 explorers (kids) to form a class that will climb, hike, bike, and paddle through Texas and beyond. Throughout the year, teams go on nine Saturday challenges to provide opportunities to gain valuable skills and to prepare them for a Summer Wilderness Trip.
Walker, along with Carlin Van Holmes and Keenan McDonald, wants to include disc golf in the curriculum, and has paired with Jay Reading #18564 and Des Reading #15863, and the EDGE program to develop a disc golf day for one of the Saturday activities. A projected 120 participants will attend the demonstration and each participant will receive a disc, instruction, transportation to the course, and refreshments.
The grant funds will be used to purchase the discs for the participants of the clinic to take home. For more information about Explore Austin, please visit their website. (http://exploreaustin.org/)
Jennifer Morgan #54322, Incline Village, Nevada
Disc Golf Feature Mapper
"Need a map? Use DG Feature Mapper to easily map your local course!" Jennifer Morgan, and her assistant Cheyenne Toney #26339, aspire to create a standardized data model to collect detailed information about disc golf course features including tees, targets, signs, and lost & found discs.
DG Feature Mapper will provide an easy, accessible, standardized, and low cost means to map any disc golf course anywhere at any time. All that will be required is an Android phone and permission to collect data. Once the program is up and running, anyone will be able to view, download, and share course information. Jennifer and Cheyenne will launch this project by mapping 11 courses in the Reno/Tahoe/Truckee, Nevada area.
The grant funds will be used toward the Google Cloud Platform, testing, and production costs. DG Feature Mapper will be a great benefit to the greater disc golf community, starting with the Reno Disc Golf Association.
Marina Tokareva, Omsk, Russia
Disc Golf as a Healthy Pleasure for Siberians
Marina Tokareva has big plans for disc golf in Siberia. After recruiting Val Jenkins and Nate Doss to teach disc golf in Russia last June, Marina has not slowed in her active promotion of our favorite sport. With the help of Alexander Tokarev, Denis Taylakov, Yelena Trenkina, and the Disc Golf Omsk Club, Marina aspires to truly bring disc golf to the masses.
Marina will be preparing disc golf brochures, advertising disc golf through local media, implementing a series of clinics for future disc golf teachers, and implementing a series of disc golf clinics for 20 schools ranging from elementary schools to high schools. Following these clinics, an Inter-School Disc Golf Championship will be held featuring up to 20 schools and an estimated 1000 spectators.
The grant funds will be used toward printing costs for promotional materials and prizes for the Inter-School Disc Golf Championship. Following Marina's very successful endeavor last June, the PDGA is very excited to see disc golf continue to grow in Russia.
The PDGA office wishes to thank everyone who submitted an application for this round of grants. Applicants who were not chosen this time are encouraged to re-submit their applications for consideration in June of 2016. Five additional grants will be awarded in mid-June of 2016 with an application deadline of June 1. Information, guidelines, and an application can be found on the PDGA Innovation Grants page.
Comments
$500 to expose Dg to truckers? Geez, they ideas this year were just plain stupid weren't they?
No. Really good ideas all of them, and with these grants PDGA is expanding beoynd what people have learned to expect.
This proves that the PDGA is looking for innovation instead of supporting stagnation in the form of giving grants to the same (or similar) ideas year in, year out.
Sure, some might be missed shots, but none of these ideas was "plain stupid", each one has merit to a great extent.