McMahon Marvels At Konopiště For First Career Major Win
McMahon Marvels At Konopiště For First Career Major Win
Lizotte ties course record to secure second place finish
Sunday, July 15, 2018 - 16:46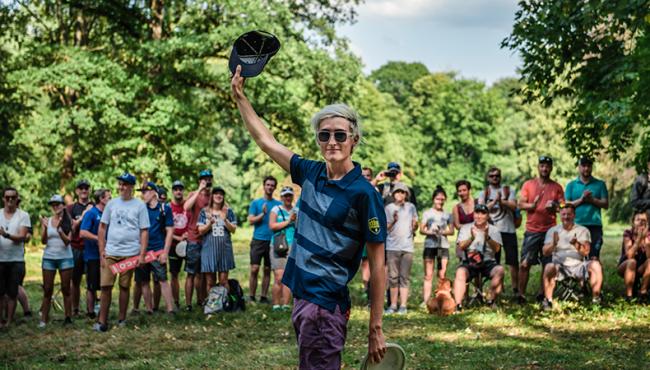 Eagle McMahon had always said that once he finally got over the hump and locked down his first significant win that more victories would follow.
But he never thought they would come this quickly.
"I didn't, no," the 20-year-old Colorado native said. "Like at Vegas, after I won that tournament there were thoughts in my head like, 'Sweet, I got the big win. This is gonna be my big win of the year.' Fast forward to mid-July, and it's one of four. It's gone a lot faster than I expected."
That's what happens when you average 1065-rated golf over four rounds. McMahon secured that fourth victory of the season – and his first career PDGA Major title – by closing out a wire-to-wire win at the Konopiště Open Sunday afternoon in the Czech Republic. McMahon's final round 12-under par 55 took his weekend total to a 58-under par 210, which was good for the largest payday of his career at $5,843.
Simon Lizotte tied the Franz Ferdinand course record with a 16-under par 51 on Sunday to nail down second place with a 53-under par 215, while Paul McBeth moved up from the chase card with a 14-under par 53 to take third place with a 49-under par 219 total. Seppo Paju's fourth-place showing at a 47-under par 221 was his career best at a Major, and Ricky Wysocki jumped back into the top 5 to finish with a 44-under par 224 total.
Though McMahon had nine shots to play with coming into the round, he admitted that some nerves contributed to his slowest start of the tournament. He left his drive on hole 1 wide right, then missed a putt for birdie on hole 3, unable to get into the mindset needed to finish off the win.
"I was a little hesitant," McMahon said. "Basically, I'm not gonna lie – I wanted the round to be over before it started. I just wanted to get off the course and get the Major win. I was very much in my head every time, just [thinking] 'Don't mess up, don't mess up.' Luckily, after five or six holes I found my stride again and realized you gotta live in the moment."
McMahon went on to card eight straight birdies, only allowing Lizotte – who went eight of nine on the front half and landed an eagle on the par-5 11th – to shave one stroke off the lead. McMahon cooled off slightly, taking birdies on four of the last six holes, but by that time had plenty of room to walk in the win.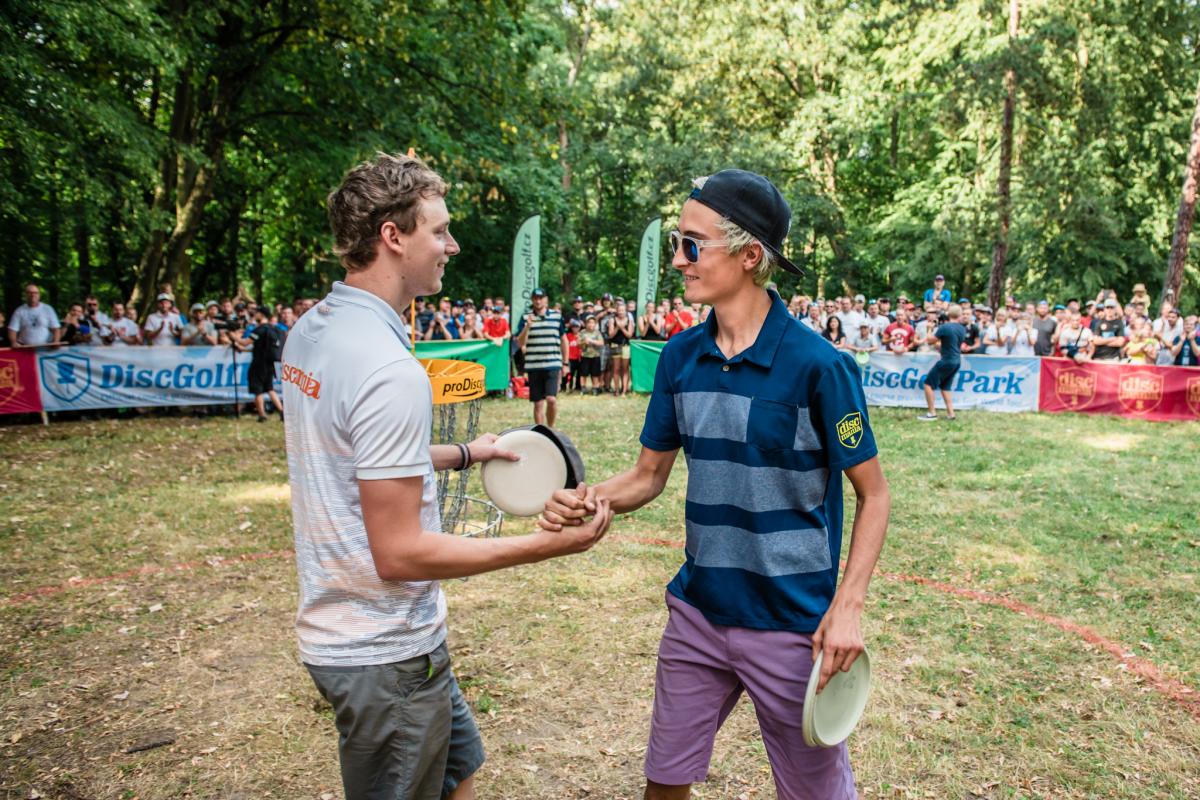 Still, McMahon knew his good friend and sometimes-rival had a strong performance in him, which helped him keep a certain number in mind as he approached the finish line.
"Simon was far behind, but who's to say he can't catch up if I start doing uncharacteristic things?" McMahon said. "I had to focus in. I still made a lot of good putts to kind of keep him at bay.
"Before the day hyped up I was like, OK – I was almost expecting Simon to shoot a 16-under," McMahon continued. "That was a part of my planning. The worst I could have done today was 8 [-under]. That would have been stressful, so my dad's like, you need to shoot a 10 or 11 [-under] and you've got it. No one can beat you at that point.' I was making sure I would get to those numbers, and then I knew it would all be alright."
Indeed, Lizotte put on an air show, even as he nursed an injured wrist. The German star hit the green with a look for birdie on 78 percent of his opportunities and was perfect inside the circle. He was one of three players in the field to connect for the eagle on hole 11, and it kicked off an 8-under par back nine.
Lizotte wasn't the only one to go out with a bang. McBeth tossed his second 53 of the tournament thanks to six bullseye hits, and at various times through the round was in second place on the leaderboard. Still, he said his performance during the event was uneven, but he didn't blame it on jet lag or an emotional letdown after his 18-under par performance at the Great Lakes Open (and the fanfare that came with it).
Instead, he just never got off to a strong start.
"It was an OK weekend," McBeth said. "Eagle played incredibly well, you know, so it would've been hard to catch him regardless how I was playing this weekend. I wish I put together more rounds because there's not – hole 1, I wish I would have started out better. I didn't ever birdie.
"I wish it could start over."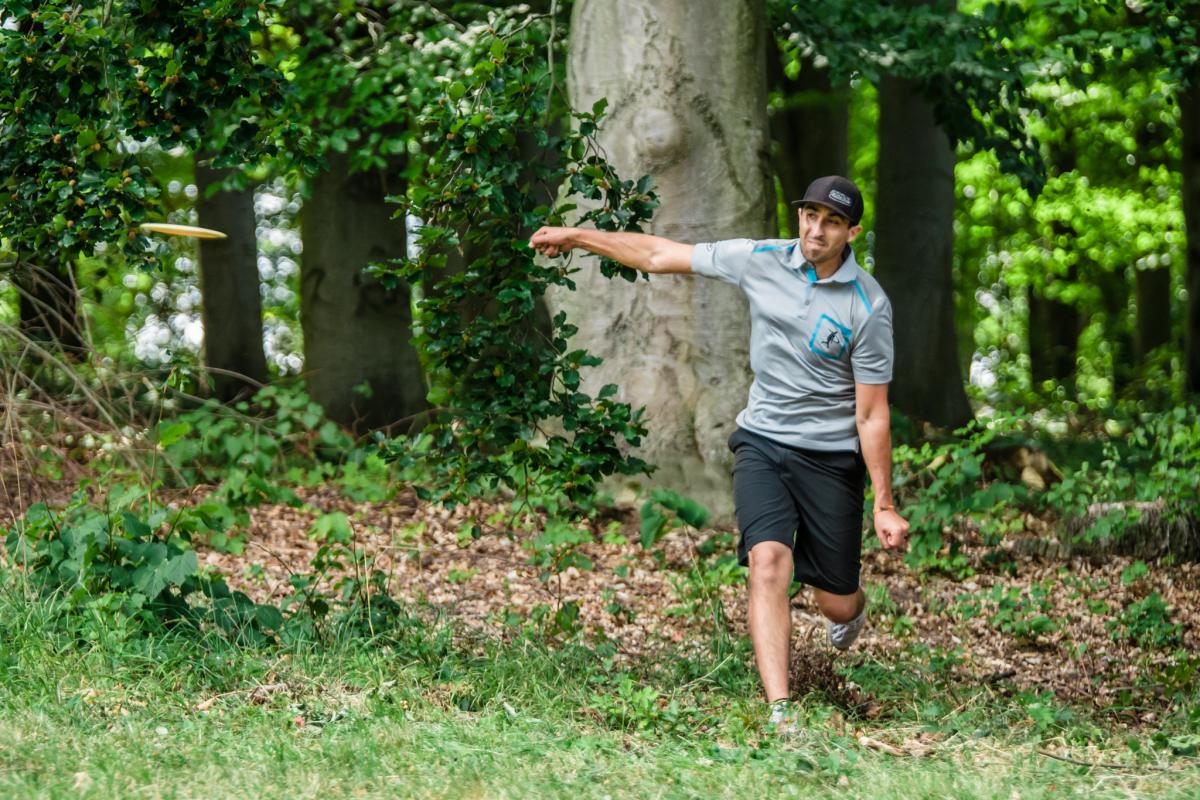 American pros dominated the rest of the top 10, with a trio of U.S. Champions leading the way. Will Schusterick finished in sixth place with a 41-under par 227 that gave him his highest finish at a Major since the 2015 PDGA Professional Disc Golf World Championships, while reigning U.S. Champion Nate Sexton and 2016 winner Jeremy Koling tied for seventh place at 40-under. Devan Owens took ninth place with his 36-under par 232, while Paul Ulibarri tied for 10th place with 23-year-old Finn Mikael Häme.  
Though McMahon was pleased with adding his name to the list of PDGA Major winners, he was torn about how it compared to his prior triumphs. He said that his comments from Saturday – in which he called sanctioning levels "meaningless" – were meant to illustrate that, in order to have a winning mindset, he needs to treat every tournament with the same level of gravity. But in the larger context of where the accomplishment puts him in the pantheon of modern disc goflers, McMahon understood the importance.
"Honestly, all the other wins feel just as good," McMahon said. "I think, just the way everyone keeps track of stats, just to be like 'Oh, he won a Major' – that kind of talk. When you talk about Paul, you talk about Ricky – they've won plenty of Majors. Just to be in that circle, that feels special. But otherwise I felt like Glass Blown Open or Beaver State Fling – those are just as special to me."
Comments
What about "non-American" Seppo Paju in 4th?
Fifth paragraph: "Seppo Paju's fourth-place showing at a 47-under par 221 was his career best at a Major." Will add quotes later if I can get a hold of him, as well. Thanks for reading. :)