Champions Cup Moves to All Stroke Play
Champions Cup Moves to All Stroke Play
Monday, November 15, 2021 - 12:34
The 2022 Champions Cup will be contested over four rounds of traditional stroke play from April 14 - 17, the PDGA Majors Committee announced today.
The inaugural edition was originally slated to feature a mix of stroke play and match play formats over five days, but after receiving additional feedback from players and stakeholders, the Majors Committee re-opened discussions, ultimately delivering a recommendation to return to a more traditional format.
The PDGA Board of Directors approved the change during its recent Fall Summit.
"This change shows that the PDGA is willing to listen to the one group of people who matter most when it comes to the inaugural Champions Cup: the players," said PDGA Board of Directors President Nate Heinold, who also chairs the Majors Committee.  
"Our goal was to create a unique event that allowed for an exciting and dramatic finish. At the end of the day, the PDGA took in feedback and listened to the players and other key stakeholders and decided it was in our best interest to make this change."
Paul Ulibarri chairs the PDGA Pro Touring Players Committee, which was formed to facilitate communication between the PDGA, the Pro Tour and the players. He said that the general consensus among players was that, while the mixed format had a lot of potential for drama and excitement, a major event was just not the right place for it.
"I loved the format, and I think you could do it at any other tournament besides the majors," Ulibarri said. "But the majors are the most important ones we play, and stroke play is what we basically practice our whole careers. It would do a disservice to people who have won majors in the past, who had to win them in stroke play.
"That's one thing that I want for the game – I want there to be that rich tradition that people can kind of hang their hat on when they win those tournaments to where it's done the same way every time.
"And that's coming from someone who's never won a major. I want to do it the way they did it – so that I feel like part of the club."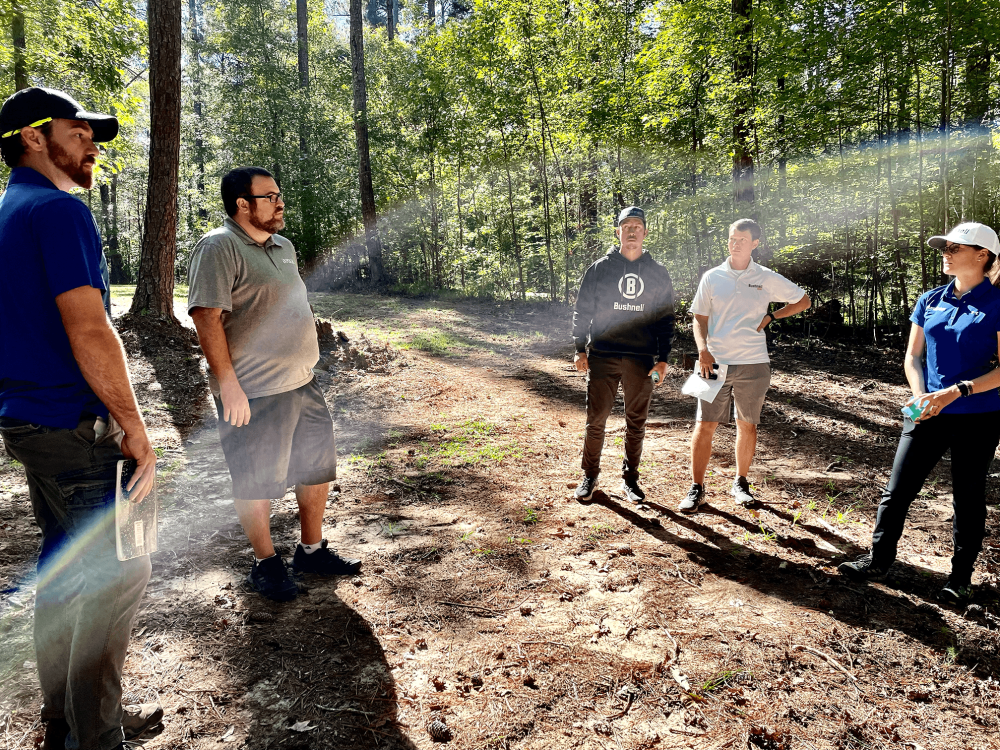 Ulibarri will have his chance to join the club over four rounds on the W.R. Jackson Memorial course, part of the PDGA's International Disc Golf Center complex in Appling, GA – one of the sport's great venues and destinations.
For his part, Ulibarri, along with touring pro Kona Panis, recently visited the IDGC to meet with 2022 Champions Cup TD Robert Leonard, Assistant TD Chuck Connelly and representatives from the PDGA Majors Committee to walk through the course and make suggestions from a competitor's perspective. Representatives of both presenting sponsor Bushnell and live coverage provider Disc Golf Network were present as well, with focus on the spectator and fan experience.
"Chuck and Robert are going to do a great job," Ulibarri said. "They're really focused on spectators. They're really focused on making sure we have a beautiful course to compete for a major title on. It's back to being stroke play and we can expect a great battle towards the end. Somebody's going to earn a major championship."
More information about the 2022 PDGA Champions Cup will be coming soon!