2009 Jacksonville Open - Not your ordinary B-tier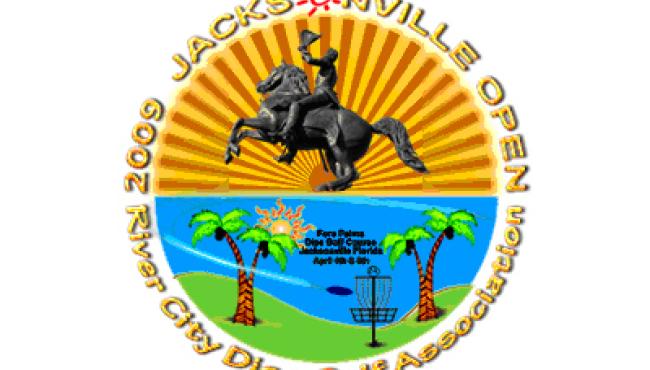 In 2002 a decision was made to add Jacksonville as a stop on the Florida Tour. This decision that set in motion a chain of events which inspired future Tournament Directors in Jacksonville. 
Over the next 4 years, through trials and tribulations, tournaments in Jacksonville became a hit and standards were set for future tournaments in the city.  In 2006, The River City Disc Golf Association (RCDGA) formed as an official organization and continued on with the legacy.  A civic minded organization, RCDGA decided to partner with a local charity, The Clara White Mission (http://www.clarawhitemission.org/).  Little did they know how powerful this decision would become.  They started raising money for the 2007 Jacksonville Open by soliciting employers and local businesses for sponsorships.  To their surprise, the utilization of the newly formed partnership with The Clara White Mission, helped leverage cash and product donations with ease.  These donations allowed them to provide AM and PRO total event values worth over 200%.  When the tournament filled at 120 golfers, they decided the fundraiser for the charity would be a 50/50 raffle run throughout the tournament.  Although they didn't collect as much as expected with this raffle, they presented their charity a check for $104.   
In 2008, RCDGA continued their partnership with The Clara White Mission, but this year they set much higher goals. They vowed to increase their donation by ten fold.  With expectations set very high, again RCDGA leveraged the partnership with their charity during sponsorship solicitation. Expecting responses similar to the previous year, they were surprised when cash and product donations collected enabled them to achieve an event total worth over $13,000.  An unprecedented $3600 was added to the PRO payout.  This was also the first year of the new Endowment Program created by the PDGA.  This program allowed the tournament to donate all PDGA fees collected, to a charity as long as those funds were matched by the tournament.   In addition to the PDGA fees collected, RCDGA ran a Krispy Kreme Donut fundraiser, which generated over $600.  The Clara White Mission was surprised and appreciative when a check for a grand total of $1200 presented to them.  This was also the first time in our tournament history $1000 was awarded to first place of the Open Division.
After two successful years of fundraising for payout and charity, RCDGA decided to start early for the 2009 tournament.   Economic downturn had committee members wondering if the 2009 Jacksonville Open could even meet the previous year's success.   Again to their surprise, previous sponsors continued their support, some donated the same amount as the previous year, some less.  Still a little light on sponsorships, a local RCDGA member came through with a major sponsor that helped exceed the 2008 numbers.  All that was left at this point was to decide on a fundraiser for the charity.  Due to several changes in the Endowment Program, RCDGA opted not to participate, but that did not hamper the drive to give again to The Clara White Mission.    When a member presented a Dominos Pizza card fundraising idea, there was no decision.  With the support of a local Dominos Pizza franchise, committee members started selling Domino's pizza buy one-get one free fundraiser cards.  Surprisingly, these cards sold very quickly and the numbers soon surpassed the $1200 raised in 2008.  RCDGA increased their charity donation by 25% and made plans to present The Clara White Mission a check for $1500 in 2009.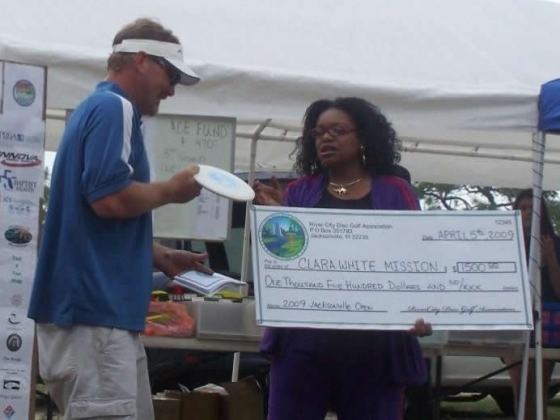 Joey Van Duzee, Executive Director, RCDGA presents check to Ju'Coby Pittman, Executive Director, The Clara White Mission
Approximately two weeks prior to the 2009 Jacksonville Open, devastation hit RCDGA with the passing of Clint Ehlers, RCDGA member #5.  As a Co-Founder of Orbital Enhancements Association and a Pro player for many years, Clint was well known in the Disc Golf community, not just in Jacksonville but also all over Florida.  As an advocate of the sport, his dream was to grow disc golf and elevate it to a higher level.   He was major contributor to RCDGA and would have been proud of the accomplishments for 2009.  It was at this point, the RCDGA board decided to utilize some of the funds raised for the charity to start a Clint Ehlers memorial fund to help his three children.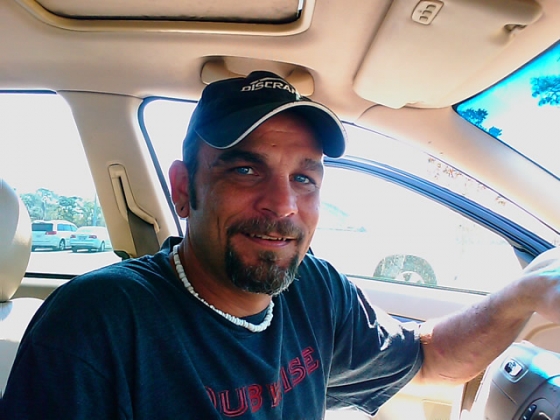 Clint Ehlers, Co-Founder of Orbital Enhancements
The 2009 Jacksonville Open filled again at 120 golfers again this year with a total event value of over $14,500.  The Pro event valued over $8,300 and the AM event valued over $6,300.  First place to the Open Division was $1100 and for the first time in event history, the top 4 Open Division competed in a 6 hole final 4 skins match with each hole worth $50.  Ken Climo, JohnE McCray, Bryan Moore and Geoffrey "Toad" McReynolds put on a spectacular display of distance and accuracy in front of a gallery of over 80 spectators.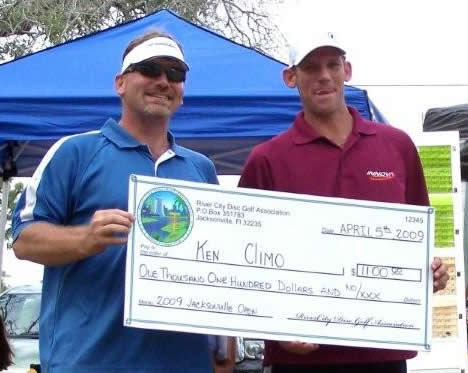 Joey Van Duzee presents check to Ken Climo, 1st Place Winner in Open
Although the numbers and presence of World Class Golfers was impressive, what transpired over the next hour will never be forgotten.  It first started during the throw off for the ace fund.  Someone out of the crowd shouted, 'Donate the ace pot to the Clint Ehlers memorial fund'.  A vote was cast and almost in perfect synchronization; golfers all over raised their hand in support of this motion.  A total of $475 was donated.  Next came the 50/50 raffle, the winning number was called and the without hesitation the ticket holder announced donate to the memorial fund.  After the 50/50 drawing, came the 2008 RCDGA Bag Tag drawing.  Remarkably, the number that Clint Ehlers was last given was drawn. It was unanimously decided to donate the prize money.  But the donations did not stop, during the Pro Awards ceremony.  As each Pro Golfer (from Legend to Open) came up to receive their prize money, something unexpected happened.  Many of the Pros donated a portion or even all of their winnings to the Clint Ehlers Memorial Fund.   One of the Pros even donated his skins winnings.  A total of over $2000 was raised for the Clint Ehlers Memorial fund. 
As you can see, the 2009 Jacksonville Open was no ordinary B-Tier event.  It was an event filled with emotion, pride and generosity.  Proof that when people work together for the same cause (even in tough times), great things can happen.  Clint would have been proud of every committee member, volunteer, golfer and spectator who attended this tournament.  With the same passion and pride, RCDGA strives to make 2010 even better.
Jack Hicks
AKA "Rhyno"