PDGA Women's Global Event Returns May 8-9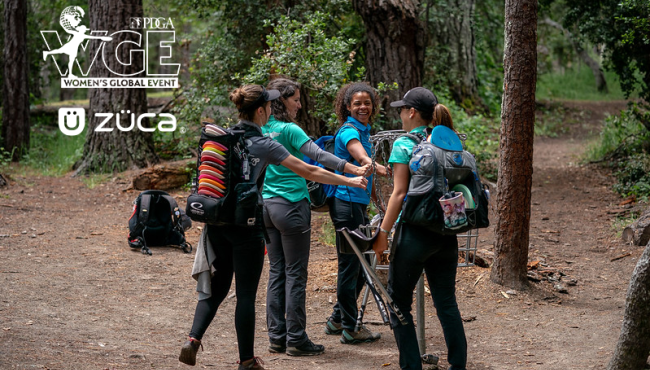 Following the postponement of the 2020 PDGA Women's Global Event (WGE) due to the COVID-19 pandemic, the PDGA WGE is set to return for its first-ever odd-year iteration on May 8-9, 2021. 
A biennial tournament, the PDGA Women's Global Event finds women going head-to-head with players at their local courses and also against women worldwide on a global leaderboard to determine who wins the weekend. Find your local PDGA WGE »
More important than scores, though, is the message: Women in disc golf are on the rise. PDGA Women's Committee Chair and Disc Golf Hall of Fame Member Elaine King said women are now choosing to play disc golf, both with and without a significant other by their side.
"Although the female composition of PDGA membership remains low, the number of women and girls playing the sport is reaching a critical mass," King said. "This can be seen in the fast increasing numbers of women-only events and series. 
"The PDGA WGE exemplifies women's approach to sport," King continued. "The focus is on participation and growing the community. Competition is celebrated and serves to inspire the female participants, but the day is about women and girls around the globe playing simultaneously." 
The event has set participation records each time it has run, with 2018 sporting 80 registered tournaments in 39 states and 14 countries with a combined turnout of 2,092 women competing in 23 different PDGA divisions. The PDGA Women's Committee is determined to break those marks again this year, and so far 65 tournaments have registered as a PDGA WGE.
"We are hoping that 3,000 or more women will participate in the 2021 PDGA WGE at more than 150 tournaments in 20-plus countries on five continents," King said.
A special PDGA WGE Players' Pack will be available to tournament directors from $18 to $30 (based on quantity ordered) and will include:
PDGA WGE-stamped Dynamic Discs Judge 
PDGA WGE-stamped Innova Discs Mamba 
PDGA WGE Disc Golf Pin
PDGA WGE Sticker
PDGA tote bag
PDGA logo Towel 
PDGA Disc Golfer's Code reusable scorecard
PDGA pencil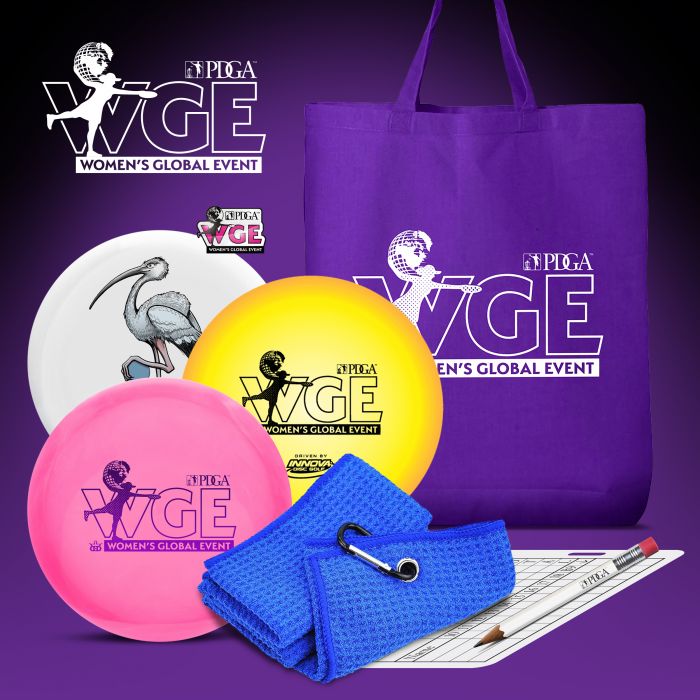 With only two months until the PDGA Women's Global Event, it's time to gear up. Find your PDGA WGE today and join women worldwide for a disc golf celebration. 
Want to learn more? Check out our PDGA Women's Global Event FAQ for information for tournament directors and players!
Sponsors
Platinum Sponsor

Gold Sponsors