Keith, Heimburg on Top After Hot Rounds at The Fort
Keith, Heimburg on Top After Hot Rounds at The Fort
2021 PDGA Pro Worlds – Day 2 MPO Recap
Thursday, June 24, 2021 - 13:43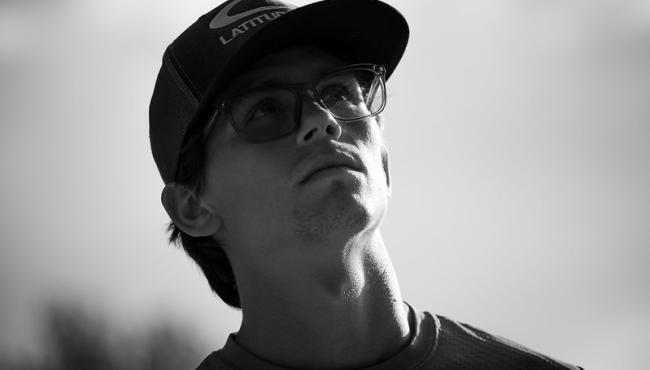 OGDEN, Utah — You're standing on the 14th tee and already 10-under par for the round when you start to do the math. Birdie a few more, and you can get to 11, maybe 12. Birdie them all, and–who knows—maybe you can run away with this thing.
That may explain why Emerson Keith sounded a little disappointed even after shooting the day's hot round —a 10-under-par 53 at The Fort during round 2 to grab a share of the lead at the 2021 PDGA Professional Disc Golf World Championships.
"I got 10 [birdies] pretty early and then my last five or six holes were pretty lame," he told Disc Golf Network's Terry Miller shortly after the round. "I missed a putt, threw a couple of not perfect drives and you have to throw perfect drives out here to even get a look at birdie. But overall, I'm very happy with my performance."
After missing a circle 1 putt on hole 16—his only C1x miss of the day—Keith's drive on 17 cleared the water but landed in an unfavorable position, pinched up against the trees and forcing him to pitch out to try to save par.
He would go on to save that par, despite catching an early tree on his pitch-out and had a few minutes to think things over before stepping-up to the imposing 18th tee when, just across the water, the crowd erupted.
James Conrad had just aced hole 16, and the cheers extended for minutes as Conrad galloped his way down the hill in front of a raucous gallery to retrieve his disc from the basket.
Keith would have been forgiven for letting the spectacle distract him as he was trying to navigate what turned out to be the second-most difficult hole on the course. But he kept his focus, cleared the water and pieced together a methodical par to close out the round.
"I mean, if I would have been watching I would have been cheering for his ace, too," Keith said. "It's not a big deal. Noise is going on all day—it's just something that we have to get used to on this stage."
Keith was in a similar position in 2019 when he led Pro Worlds after two rounds, ultimately falling off in a third-round battle to eventual winner, Paul McBeth. He'll need to draw on that experience and more if he wants to stay on top of a tightly-packed field that includes 12 players within four strokes of the lead.
Calvin Heimburg will also head into the third round with a share of the lead after nearly matching Keith with a bogey-free 9-under 54.
If there was any chink in the armor for Heimburg, it was that he 'only' converted two putts outside of circle 1— a tricky 50-footer through some trees on hole 1 and a massive 70-footer for birdie on hole 3. He registered an incredible 95% fairway hits on the heavily wooded course and missing only a single C1x putt on hole 11, according to UDisc.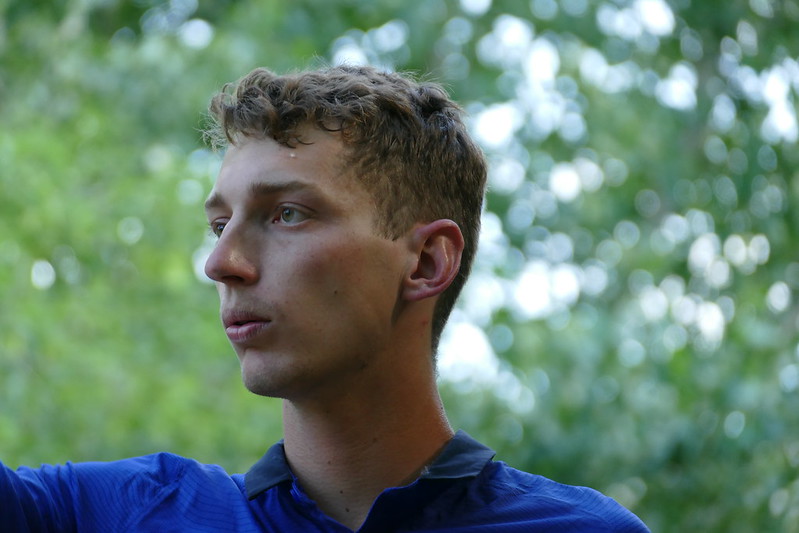 To top things off, Heimburg made a statement when he went aggressive on hole 18, attacking the narrow roped-off green, where many players in contention have been laying up for par.
"I kind of got a little lucky on my drive," he explained. "I poked through the trees on the right hand side, so I was a little closer than normal. I just got up there and I thought, 'Just make sure you pull it right if anything and worst-case-scenario is a bogey, so I figured — Why not go for it?'"
They'll be joined on the lead card by James Conrad and defending world champion Paul McBeth, who managed to turn around a lackluster start to round 2 before birdieing 7 of the last 12 holes to shoot 16 places up the leaderboard into a tie for third, three strokes off the leaders.
The MPO field returns for their last lap around Mulligans for round 3. Catch all the action live on the Disc Golf Network beginning at 3:30 p.m. MT / 5:30 p.m. ET.