Roaring Finish: McBeth Joins Elite Company
Roaring Finish: McBeth Joins Elite Company
USDGC Day Final Recap
Monday, October 11, 2021 - 09:18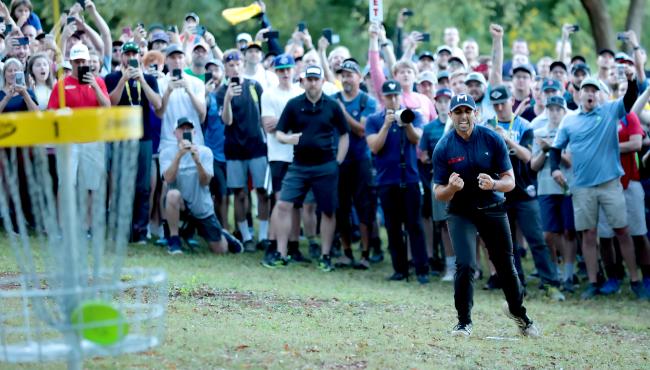 Paul McBeth remembered the spot, literally and figuratively.
It came down to a playoff with a PDGA Major title on the line. He had been there before, earlier this year at PDGA Pro Worlds and earlier in his career at Winthrop.
Complete Coverage of the United States Disc Golf Championship
"There used to be a log right there and I missed the putt from there," McBeth said of his 2014 playoff in Rock Hill. "It was a good spot to make that one."
This one was a no doubter, and the five-time PDGA World Champion let out an emotional roar that reverberated through a frenzied crowd as he entered elite company with his third United States Disc Golf Championship title.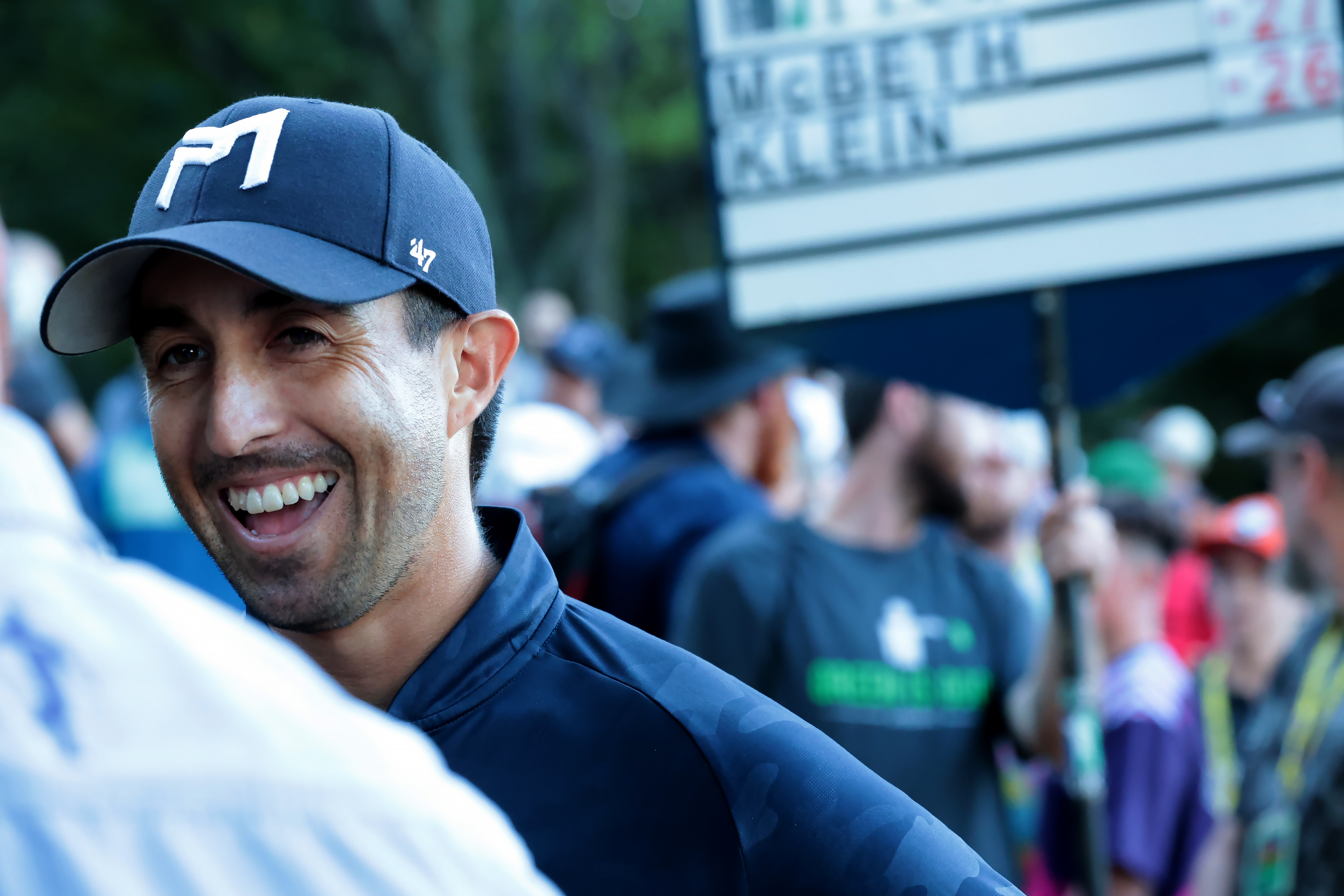 It's the third USDGC crown for McBeth, who joins Ken Climo, Barry Schultz and Will Schusterick as three-time winners in Rock Hill, as well as his 16th PDGA Major title. It comes in the same year where his bid for a sixth World title fell short to perhaps the greatest shot in the sport's history and the ensuing playoff.
"I was 200-something feet away from having two Majors this year, having another World title," McBeth told the Disc Golf Network's Terry Miller. "So, this feels good to come back and prove it on this. I'm in great company for sure."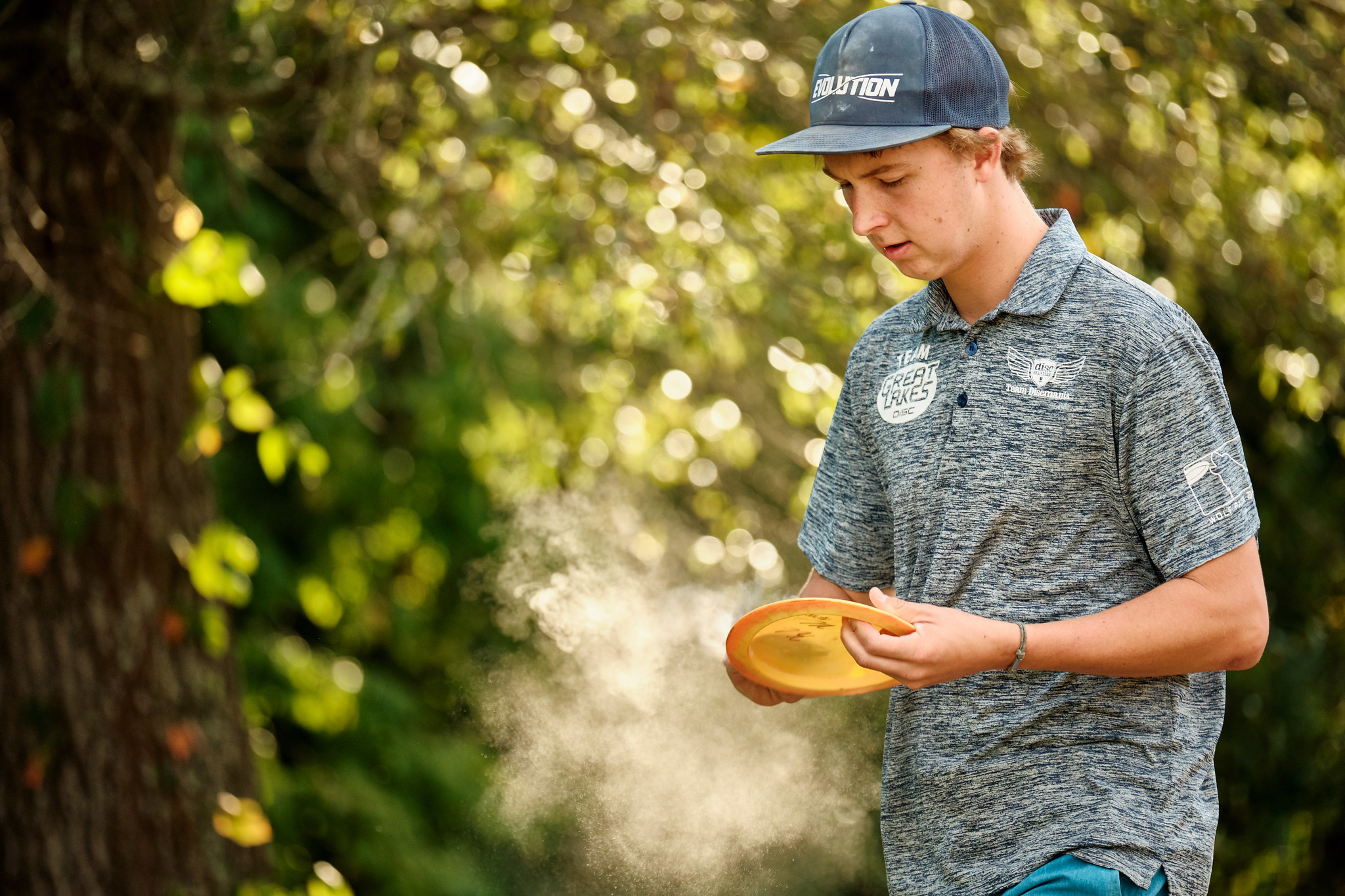 It took more than just a 25-foot putt on the first playoff hole to grab the win over Kyle Klein. After surging to the lead with a blistering 11-under round in dismal conditions on Friday, McBeth's Championship Saturday lacked that same firepower, even after a three-for-three start. A bogey on nine and a double on 12 brought several players into contention coming down the stretch, including Klein, Ricky Wysocki, Drew Gibson and Joel Freeman.
A long hit on the elevated 14 and then an out-of-position 38-foot connection on 15 set up the finish.
McBeth, with Klein one hole ahead and on his way to a 10-under round, had to birdie either 17 or 18, a nerve-wracking task for any player of any caliber.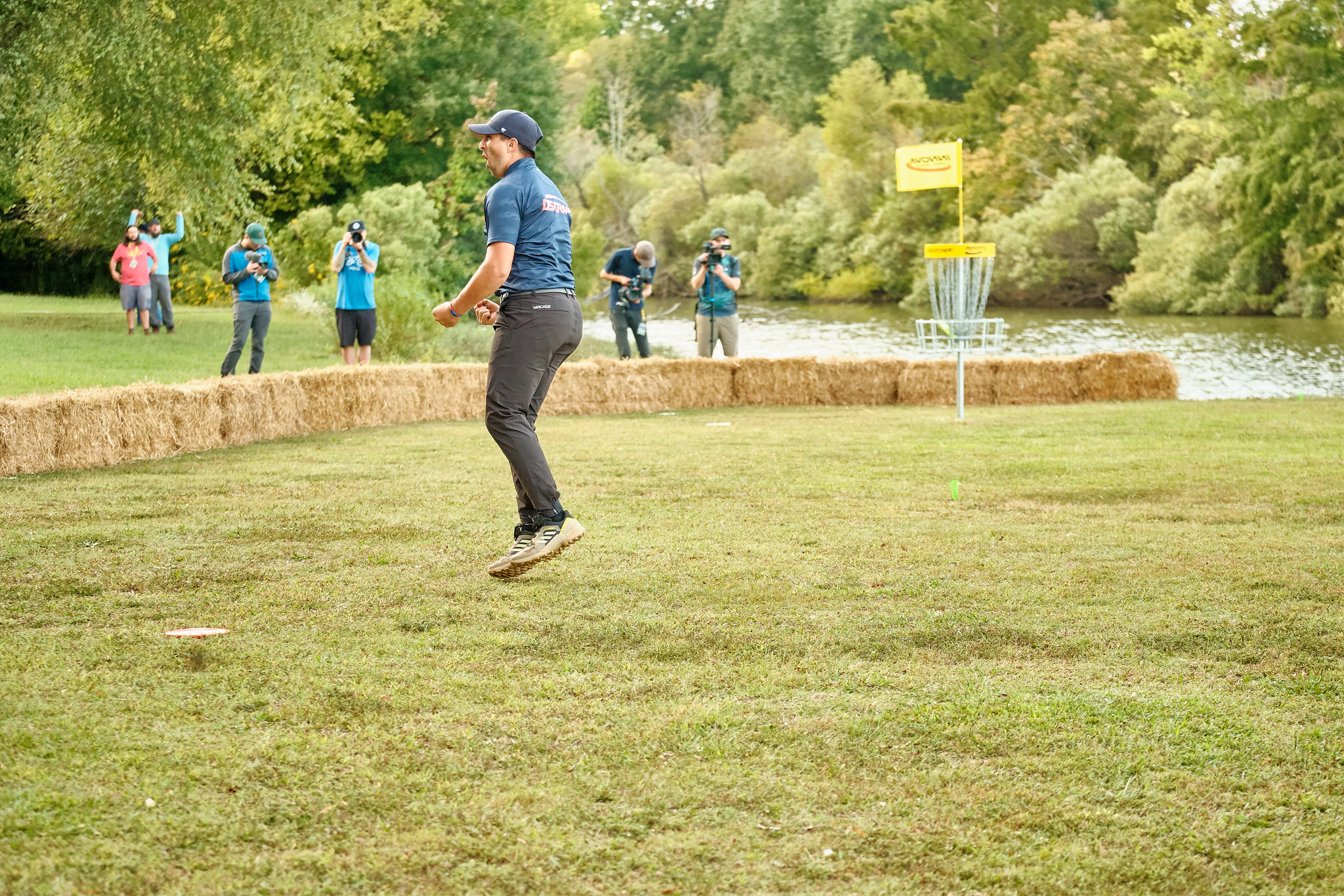 The first roar came on 17 as McBeth canned a 60-foot birdie putt. He navigated 18 and set up a chance at the win and, just like Klein a few minutes before, went for broke while staring down the elevated basket with a steep drop looming. Both narrowly missed.
Then came playoff time at Winthrop.
Klein found the bushes on the left, and a stellar bid narrowly missed chain high, leaving McBeth with a 25-foot putt for the win.
A few feet away from where a stump once stood, a spot he remembered well after all of these years, there was no doubt, and McBeth let them hear it.