Clean Starts Propel Early Leaders at Winthrop
Clean Starts Propel Early Leaders at Winthrop
USDGC Day 1 Recap
Thursday, October 7, 2021 - 09:00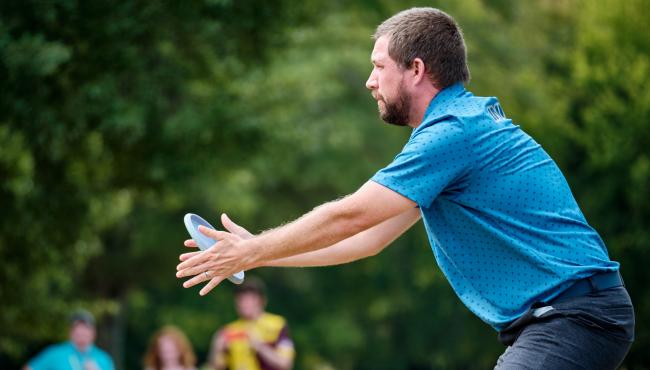 A little out of position, the 2018 PDGA World Champion made the decision to err on the side of caution on the approach and was left with a 65-foot look at birdie.
He cashed it.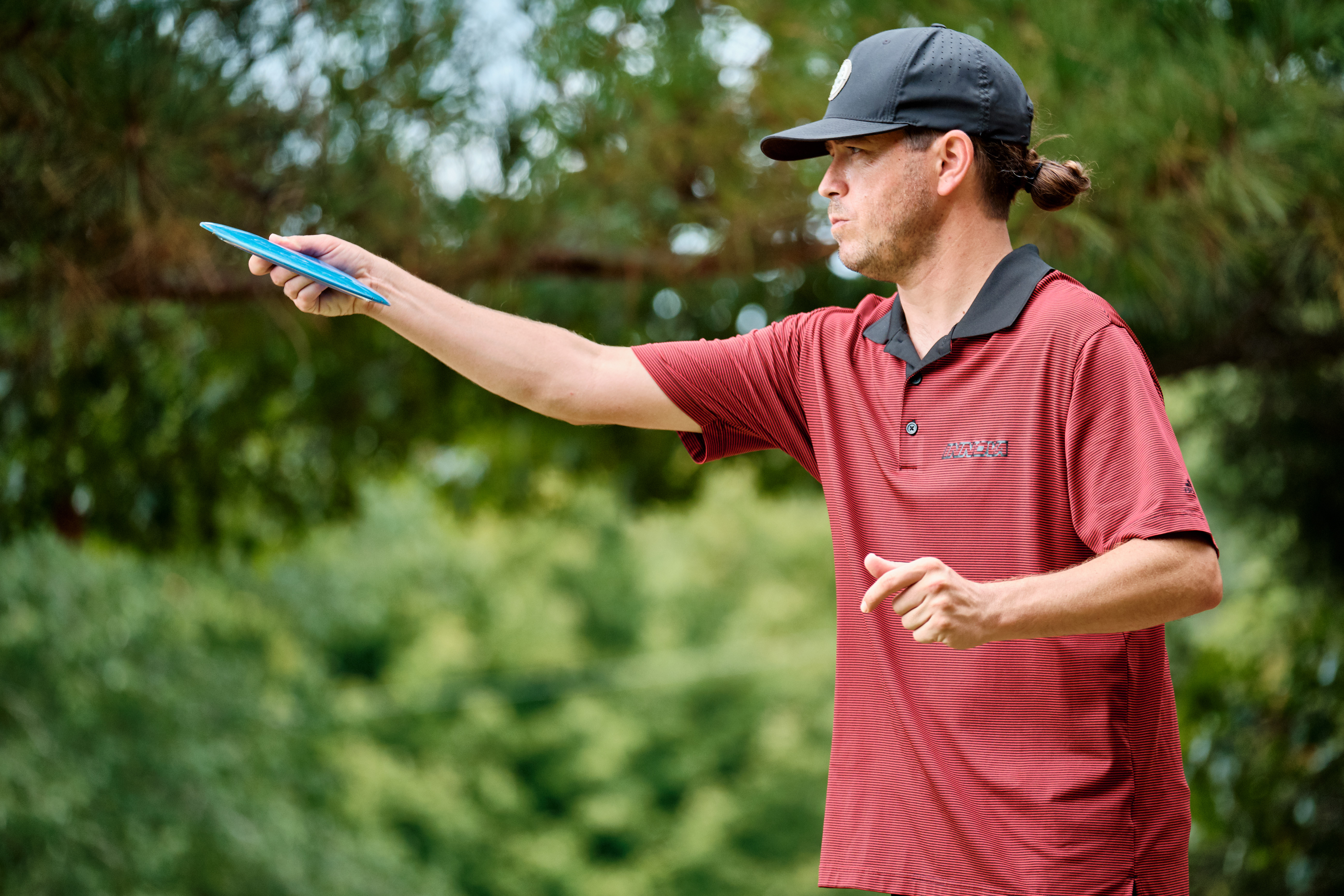 Gregg Barsby lines up a shot during the first round of the USDGC. Photo: Kevin Huver / PDGA
"You can make a bunch of good shots out here, but you've got to know when to make them," Barsby said. "You push Winthrop and it pushes back. My second shot on 5, I pulled it over and was out of position. It's early and not the time to risk it so I played inside, stayed in bounds and it paid off with a big putt. That's a long opportunity but an opportunity and that's what you've got to give yourself out here."
With a bogey-free round, Barsby opened the 22nd USDGC with a 9-under 57, one shot back of co-leaders Nate Sexton and Terry Rothlisberger.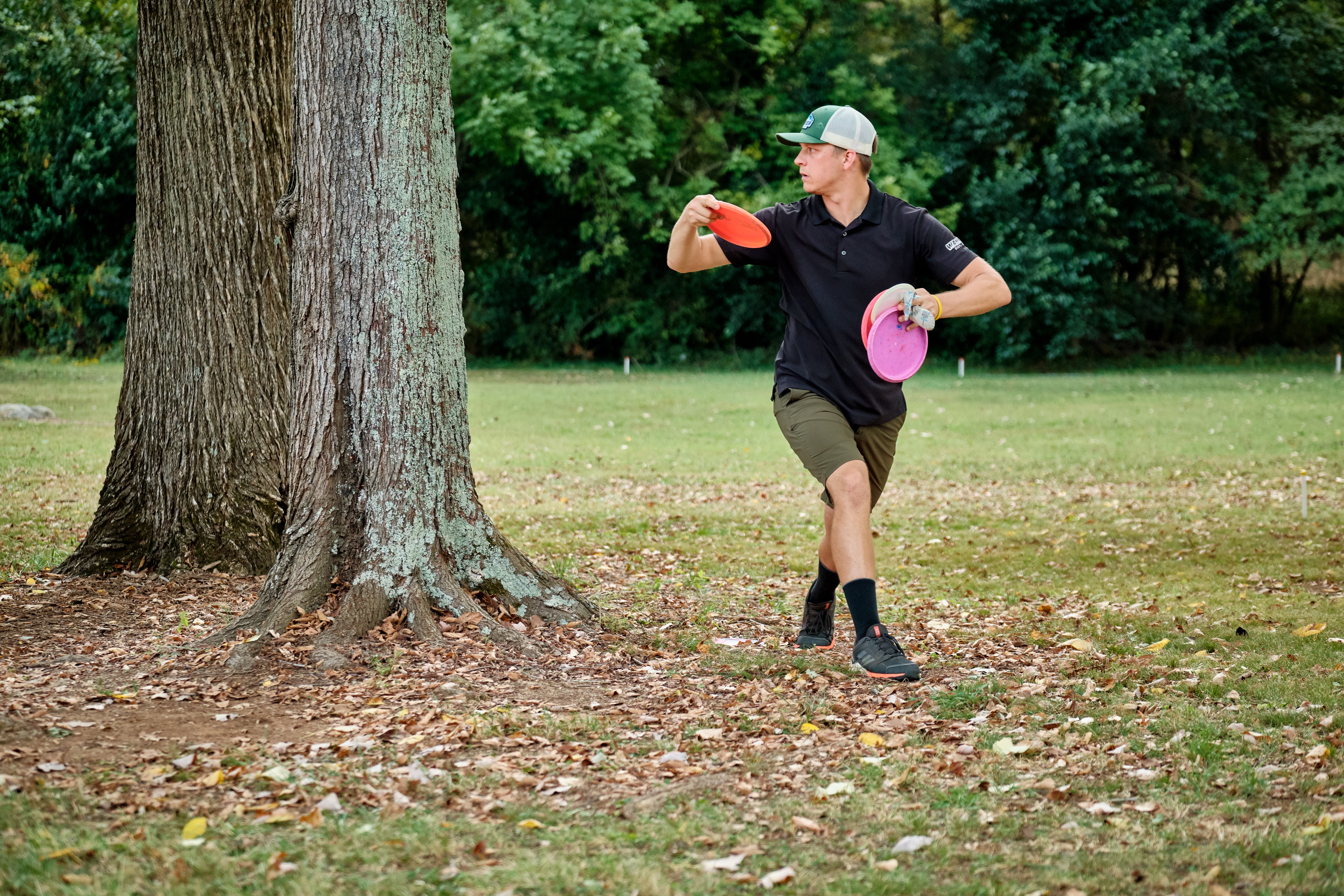 All three players, along with Cameron Colglazier, turned in bogey-free rounds in Rock Hill.
"Never would have thought that," Rothlisberger told Terry Miller of the Disc Golf Network when discussing his T-1 position. "I was telling myself not to push it – lay up for par if you're out of position. It's insane.
"I was accurate, throwing the shots really well and just breathing before I took a shot. I told myself to relax, it's going to be ok and don't freak out."
Joel Freeman rounds out the lead card with an 8-under 58.
There were incredibly fast starts all throughout Winthrop on Wednesday. Rothlisberger birdied the first seven holes and was 8-under through nine. Freeman was 7-under through eight. Paul McBeth was 6-under through seven.
But the OB at Winthrop loomed large, as it often does.
"It was solid," Sexton said of his start. "No OBs, no missed putts but not makes from Circle 2. I had a few chances but I didn't capitalize and a few spots where I was fortunate to stay in bounds, but that's every good round that's ever been played on this course."
The chase card, all tied at 7-under, three shots out of the lead, is one for the ages.
Led by three-time USDGC Champion and reigning MP50 World Champion Barry Schultz, JohnE McCray, two-time Elite Series winner Adam Hammes and current MA1 World Champion Evan Scott make up what has to be one of the more interesting groupings to attach Winthrop. Their ages range from their 50s, 40s, 20s and the 16-year-old Scott.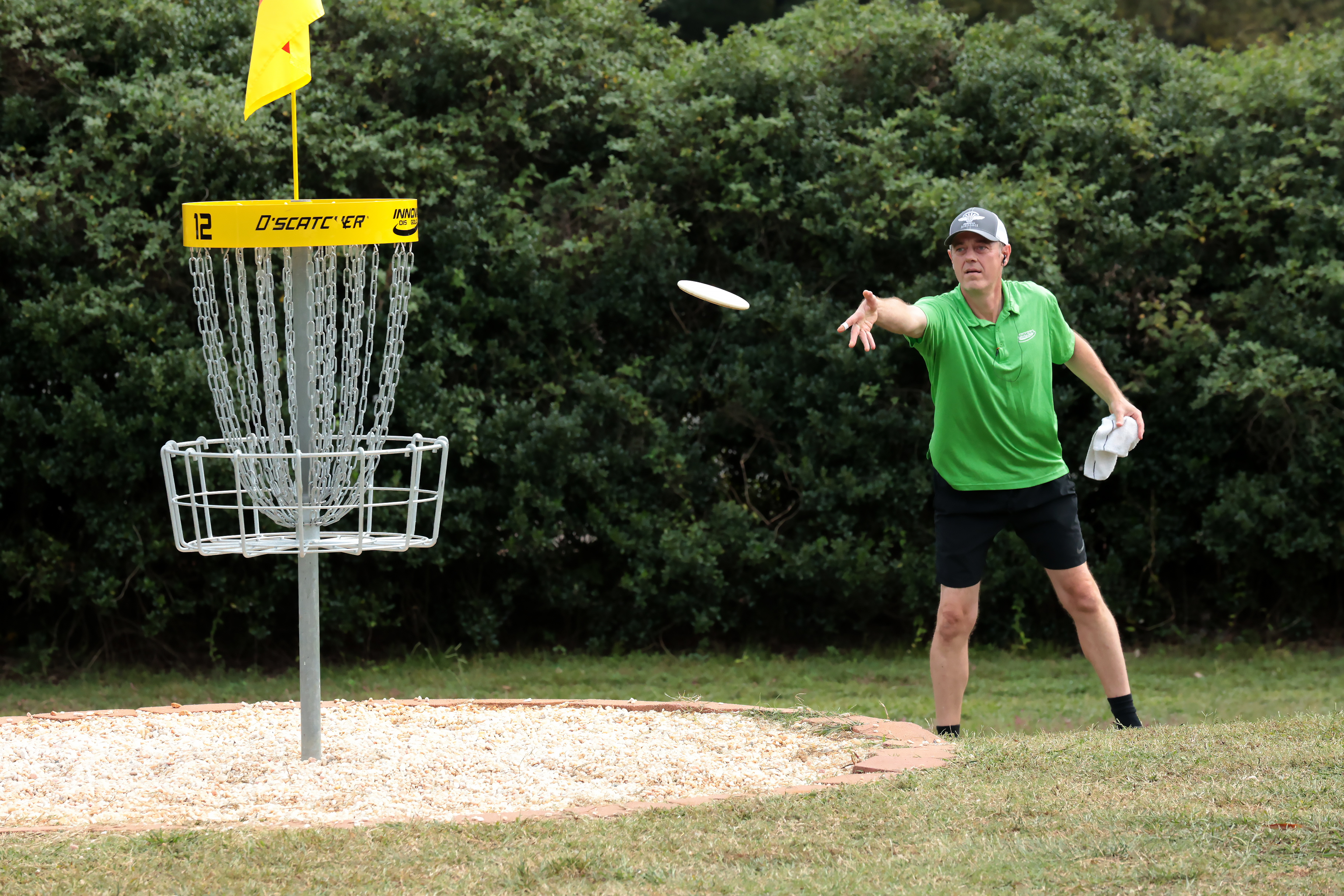 Eight more players sit at 6-under in a tight leaderboard with three rounds to play in Winthrop.
Freeman led in birdie percentage (61%), Rothlisberger in fairway hits (100%), Hammes in strokes gained tee-to-green (5.05) and Garrett Gurthie (T-17, 5-under) in strokes gained putting (4.13), according to UDisc.
It's a tight race but the early positions have been set with the final PDGA Major of 2021 on the line.
"To start this tournament, you want to get on the board and establish as a leader – someone who has a chance," Barsby said. "It's really easy to go on tilt, one of the easiest courses on tour to go on tilt, where four inches can be monumental and really hurt you in situations or save your booty. Keeping an even head is so crucial. Come out and play golf."
Live coverage of Round 2 of the USDGC kicks off at 2:30 p.m. ET on the Disc Golf Network.