Dickerson, Wysocki Rise; Hendel Joins Lead Card
Dickerson, Wysocki Rise; Hendel Joins Lead Card
USDGC Day 2 Recap
Friday, October 8, 2021 - 09:01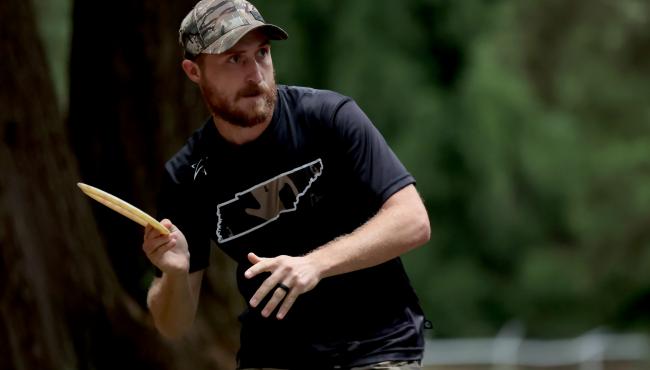 There are no easy shots coming down the stretch in Rock Hill, both on the course at Winthrop and as the United States Disc Golf Championship hits the midway point of competition.
Both of those instances are when the already-high pressure amps up even more.
"There are no easy shots coming down the stretch with the wind, the slopes and fast greens," Ricky Wysocki told the Disc Golf Network's Terry Miller. "You have to focus on every shot until the road is completely finished."
Wysocki did just that on Thursday, jumping 15 spots to a tie for second place with a 9-under round as he chases his first U.S. PDGA Major.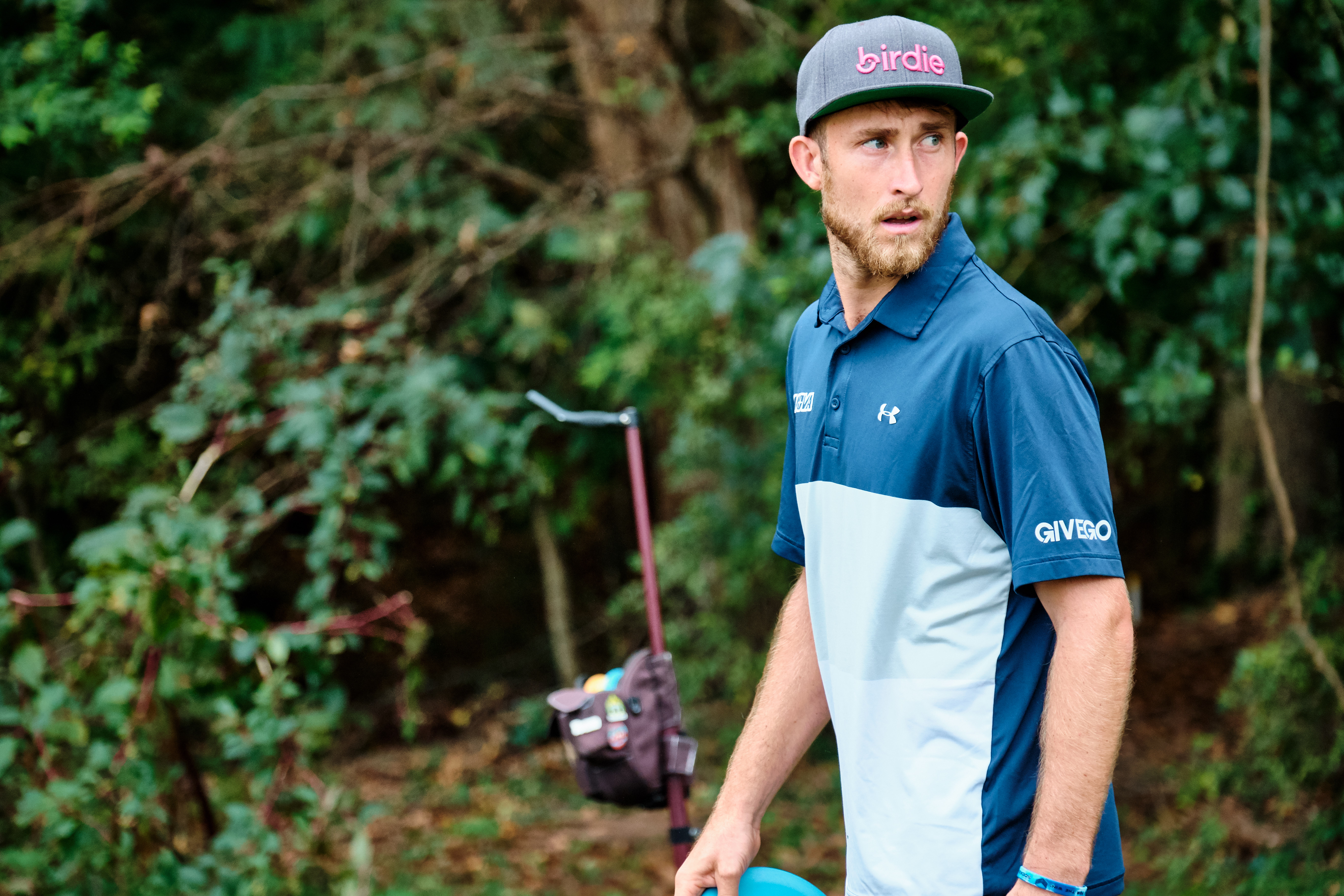 Entering moving day, Wysocki and the rest of the loaded field are chasing the reigning champion in Chris Dickerson, who torched the Winthrop Arena to the tune of an 11-under 55, the hottest round so far at The Championship.
"That really doesn't matter," Dickerson told Miller about being the 2020 champion. "That doesn't give me more strokes tomorrow. Come out here, play the same game plan as I have been so far."
Dickerson jumped eight spots into the solo lead, showing that the scores at Winthrop can fluctuate quickly.
"That's how this course is," Wysocki said. "You have to get off to solid start then you have to play consistent throughout the whole round.
"Even yesterday, I was happy with that round. Even if you wouldn't think that with the leaderboard the way it was, 5-under wasn't a horrible score."
Terry Rothlisberger was the only holdover from the second-round lead card with a 4-under round for a 14-under total heading into Friday. He's tied for second with Wysocki with three Circle 2 putts leading the way.
"It feels amazing," Rothlisberger said of his start to the Championship. "I'm literally blacking out while playing and just trying to have as much fun as possible on the course. If bad things happen, hopefully just get up and down but yeah, just trying to have as much fun as possible.
"Throwing, I was a little off today. "I lost a disc on Hole 5, my go-to, so I had to throw a little more stable disc and put a little more on it. I made some putts down the stretch to keep me in it."
The lead card of the U.S. Championships will have an international flair as Canada's Martin Hendel rose 13 spots to solo fourth place. The Ontario native, who has 57 career wins since joining the PDGA in 2009, overcame an early bogey and used a 95% mark in fairway hits and 100% rate in C1X to make the jump into fourth.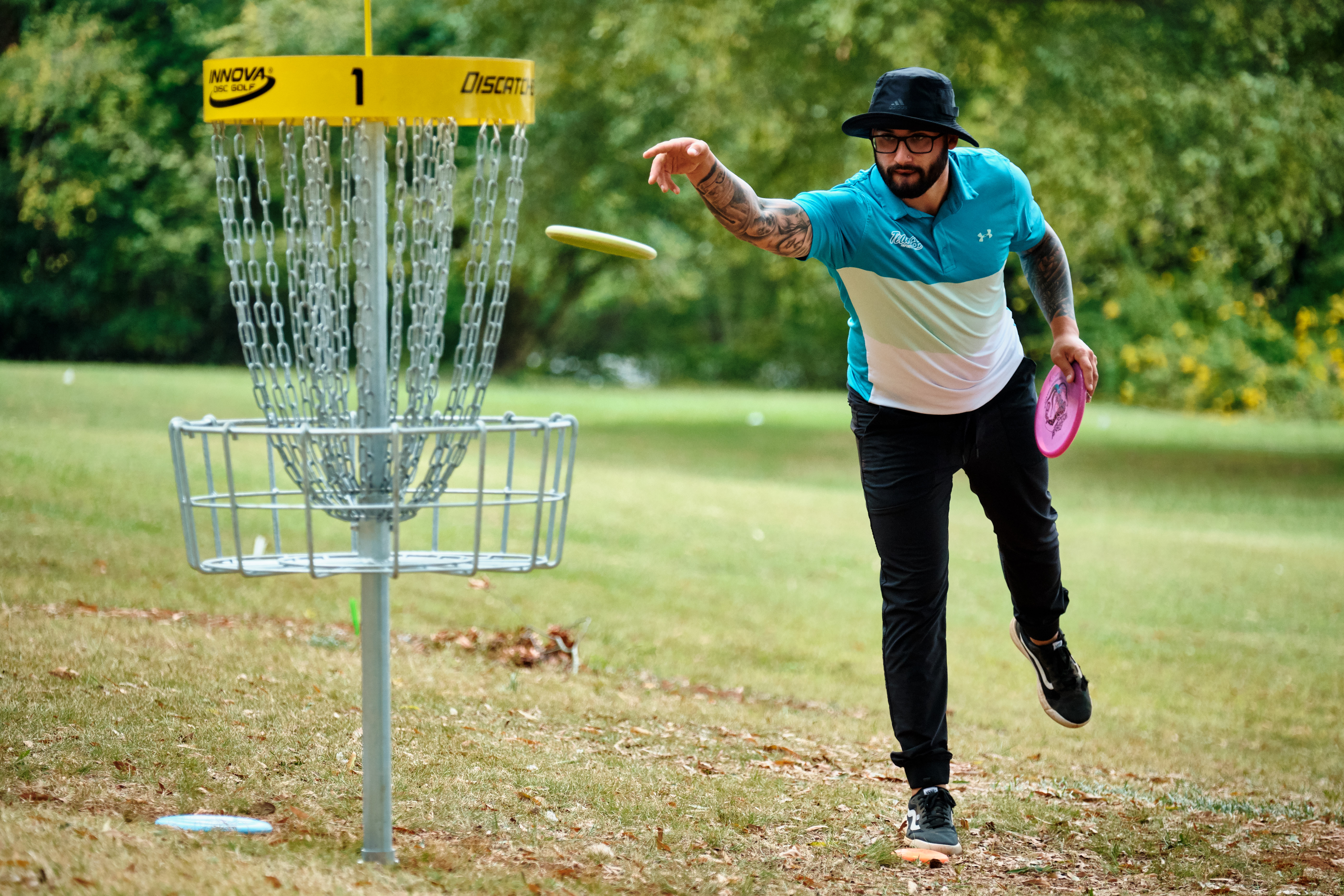 Drew Gibson jumped 26 spots with one of more colorful rounds at Winthrop. After a birdie-bogie, birdie-bogey start, Gibson aced the triple mando seventh and, two holes later, added an eagle on 10 with a 16-foot putt. He picked up four more birdies from there before picking up his sixth OB stroke of the round on 18. Despite finding the OB, Gibson finished with a 9-under 57 and is five strokes out, tied with James Conrad and Joel Freeman.
The third card on Friday is as start studded as it gets as Simon Lizotte, Eagle McMahon, Paul McBeth and Nate Sexton are all tied at 11-under.
Live coverage of the USDGC begins at 2:30 p.m. ET on the Disc Golf Network.