History on the Line as Packed Leaderboard Hunts McBeth
History on the Line as Packed Leaderboard Hunts McBeth
2021 PDGA Pro Worlds – MPO Final Round Preview
Saturday, June 26, 2021 - 12:41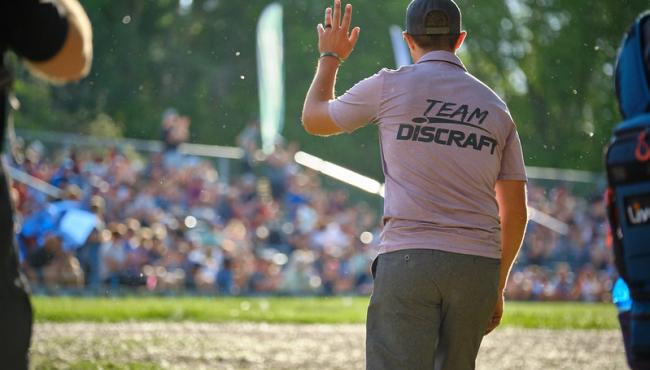 OGDEN, Utah — It's all come down to this—two years of waiting, five days of fierce competition, 209 of the best disc golfers on the planet, and history on the line.
But it's still anybody's game—at least, on paper, that is.
After an intense moving day at The Fort in which the chase card all but supplanted the leaders, there's a familiar face at the top followed by a pack of hungry would-be successors to the throne.
Paul McBeth has, numerous times throughout these 2021 PDGA Professional Disc Golf World Championships, looked as though it just wasn't his year.
Thursday's round at Mulligans included three dropped strokes over two holes when he went bogey-double bogey on holes 7 and 8. Later in the same round, he missed a 20-footer for birdie on hole 16 that rolled into a nearby bunker, only to—somehow—roll back out of the bunker for a chance to save par.
Again, on Friday, he had two bogeys in the first four holes and was even par through five. That was when the moment we've all been waiting for—and his rivals have feared—arrived.
McBeth had arrived.
He slashed his way through the remaining 13 holes, racking up eight birdies and an eagle to finish with the day's hot round and—more significantly—storm his way to the top of the leaderboard.
"I knew I had only really lost one shot at that point and I was able to turn it around on the back half," he told Disc Golf Network's Terry Miller. "It feels good. I'm nervous, but it feels good. I'm in a good position going into the final day. I battled a lot, but up one right now, at least."
When Miller noted that McBeth had not been as clutch in the big moments this year as he had in the past and asked whether this was the week in which it would happen, the five-time and defending PDGA World Champion responded, simply, "It would be great time to do it, huh?"
While McBeth chases history, along with his sixth world title, the rest of the field will be tasked with chasing him.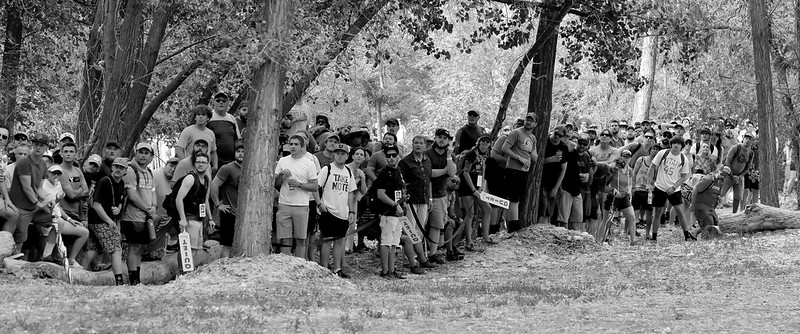 There are plenty of players within striking distance—including James Conrad, Kevin Jones and Calvin Heimburg, who will join McBeth on the lead card just one stroke back, as well as a stacked chase card that includes the likes of two-time World Champion Ricky Wysocki and former U.S. Champion Nate Sexton—but somehow the distance between them seems greater.
"I'll have to play perfect," Sexton said of what it will take to bring home the title.
That is the power of history, and of expectation. McBeth has shown throughout his career that he is able to raise his game at the biggest moments and on the biggest stage.
It doesn't get any bigger than this.
Live MPO coverage of the finale of the 2021 PDGA Pro Worlds kicks off on the Disc Golf Network at 3:30 p.m. MT / 5:30 p.m. ET.