Hass, Miranda Open Leads as Championship Saturday Looms
Hass, Miranda Open Leads as Championship Saturday Looms
2021 PDGA Junior Worlds – Day 3 Recap
Saturday, July 10, 2021 - 10:02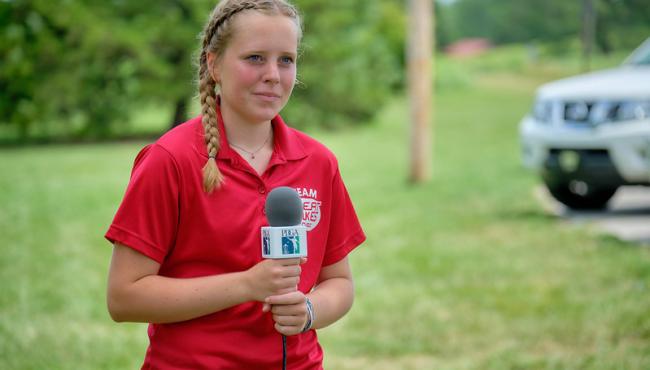 EMPORIA, Kansas — Stacie Hass has officially arrived.
The seventeen-year-old from Hubbard Lake, MI, who has, until this point, quietly kept pace with the defending champion, Melody Castruita, thoroughly outpaced Castruita and the rest of the division through 36 holes on Friday.
She shot the hot round at Jones West in the morning and followed it up with a career-best 994-rated (unofficial) bogey-free gem at Hammond Park that ranks as the highest-rated round ever thrown in the Junior Girls ≤18 division at Worlds.
More importantly, the effort earns her a six-stroke advantage over Castruita as the 2021 PDGA Junior Disc Golf World Championships heads into its final day of competition.
"It would mean a lot," She said about taking home the title. "It's a big goal of mine—I wanted to come last year, but unfortunately they cancelled. So, knowing that this is my only year, it makes me want the win even more."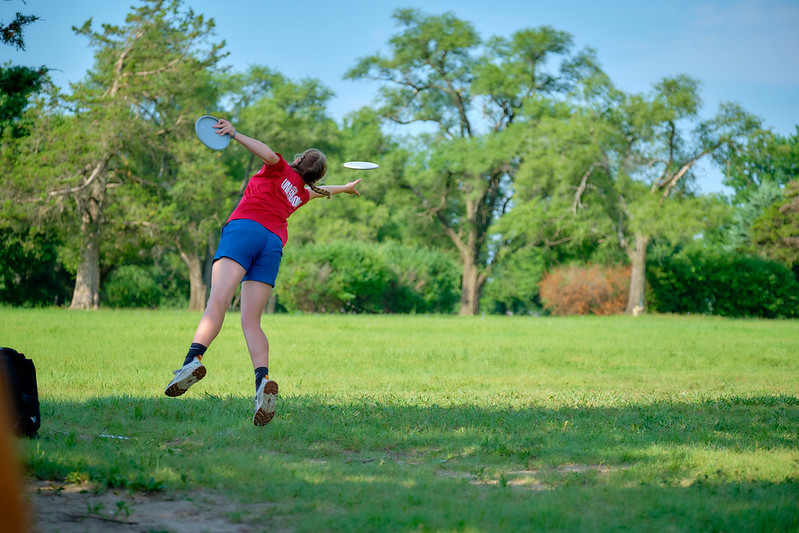 Also heading into the final day with plenty of momentum is Andrew Miranda of Atascadero, CA, who posted 1014-rated (unofficial) 11-under to open up a seven-stroke lead over Luke Taylor of Shepherd, MI, in the Junior ≤15 division.
The only blemish on Miranda's card came on hole 15 when a bad kick off the tee and errant upshot led to a pair of OB strokes and a double bogey.
But the 15-year-old bounced back quickly, parking his next tee shot within 10 feet of the pin, hitting the top band on his birdie attempt on hole 17 and then birdieing out on 18 to post the day's hot round.
"I'm just going to keep trying to play like I'm five strokes back," the leader said about his plan for attacking on the final day. "Just keep pushing and don't let up at all."
He'll have plenty of support as he tries to close out the championship with his grandparents, mom and sister cheering him on, as well as his dad who has been carrying his bag throughout the tournament.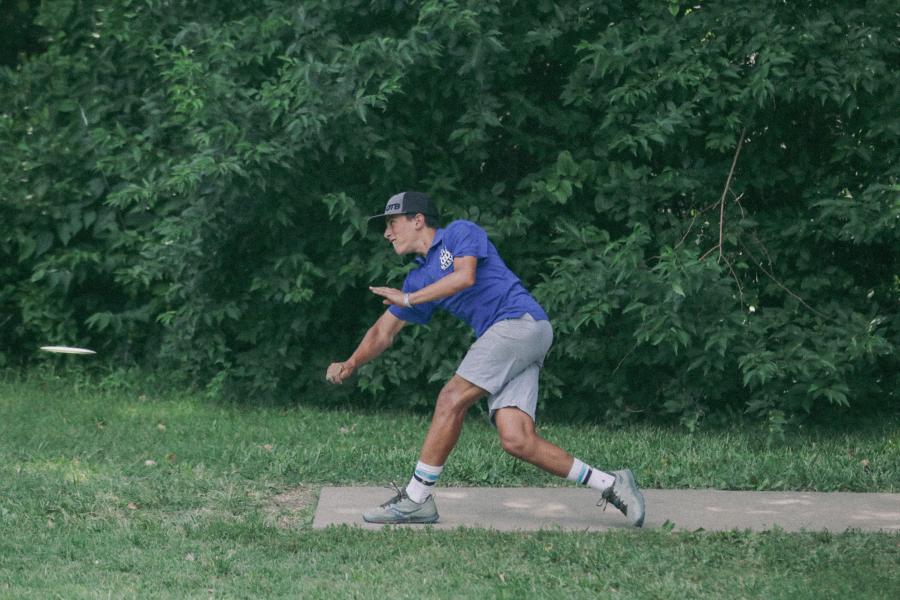 Asked if his caddy had any sage words of wisdom to offer, Miranda said, simply, "He stays pretty quiet, but that's kind of how I like it. He just carries the bag."
There are plenty of close races coming to a head as Junior Worlds prepares for Championship Saturday, and the contenders will not only have to navigate the nerves that come along with finishing what could be a career-defining achievement but will have to do so with inclement weather rolling into town.
In the Junior ≥18 division, Peter Calabrese will try to hold off a charging Kade Filimoehala to finish a wire-to-wire victory; Aria Castruita has a 17-shot lead in the Junior Girls ≥15 division as she looks destined to join her sisters as a Junior World Champion; Uriyah Kelley and Wyatt Mahoney are all tied up and locked in a two-way battle for the Junior ≤12 division; Ava Meyer takes an 8-shot advantage into Saturday over Shelby Birdy Cowen in the Junior Girls ≤12 division; Kaidin Bell will try to become a three-time Junior World Champion as he holds a five-shot lead in the Junior ≤10 division; and M.J. Gager will enjoy a 28-shot cushion as she closes out the Junior Girls ≤10 division.
Play resumes at 8 a.m. local time for the final 18-hole round, and the fields will be cut to four players in each division for the final 9 holes to take place Saturday afternoon.
See full results here or visit our scores and coverage page for complete coverage.