Directors Poll: Week 7
Directors Poll: Week 7
McMahon claims top spot after third NT victory of 2018
Friday, June 15, 2018 - 10:22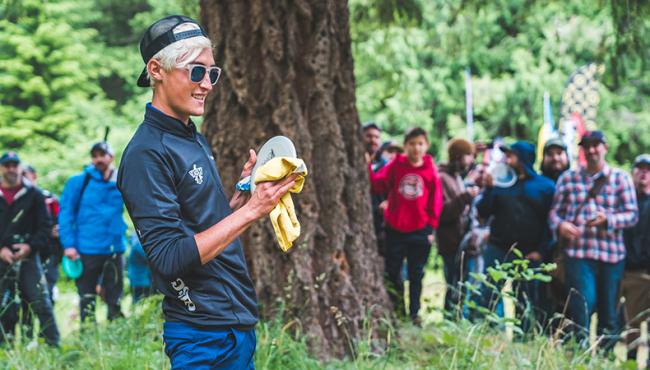 Eagle McMahon started at 12th place in our preseason Directors Poll, and that slot was, no doubt, warranted. He showed flashes of greatness in 2017 -- Aussie Open, Vibram Open -- but finished the elite touring season with 14th, 39th, and 20th place finishes. It was difficult to forecast the deluge of victories that would come with the new year, and even then our directors and state coordinators were hesitant to anoint him with the title of "number one." He climbed to fourth on the board after his National Tour win at the Las Vegas Challenge, then into second place after his win at the Glass Blown Open. Ricky Wysocki and Paul McBeth were on his heels at both of those tournaments, but McMahon finally put enough distance between he and his contemporaries at the Beaver State Fling.
And now, McMahon is the top-rated player in our Directors Poll. He's been the most complete competitor on tour this season, averaging 1048.68-rated golf over 34 rounds and only logging one finish outside the top 5. While he doesn't lead in any of UDisc Live's season-long metrics, two statistics stand out: His scrambling (77 percent) and OB rate (.077). The former represents a 19 percent increase over his 2017 season, while the latter is better by nearly half (.137). Plus, his OB rate is better than that of Wysocki (.082) and McBeth (.093). Simply put, McMahon is making fewer mistakes than he did in 2017, and he's stopping the bleeding when he does make them.
Other observations this week:
Though McMahon took the top slot, it wasn't unanimous: Wysocki still garnered 23 percent of our directors' first-place votes.
Garrett Gurthie's comeback continues to be one of the best stories of 2018. The Florida pro finished in a third-place tie at Beaver State and was rewarded with his highest spot in the poll this season.
Speaking of thirsd-place ties, Kevin Jones! The 22-year-old Arkansan keeps ascending, as the finish marked his career best at an NT, but a 24th-place finish at the San Francisco Open kept him outside the top 10. One place he's not outside the top 10: the National Tour's season-long points standings, where he currently sits in fourth place.
Valarie Jenkins jumped Sarah Hokom in the poll with a third-place showing at Beaver State. Jenkins said she hadn't thrown a disc between San Francisco and Portland, but it's like riding a bike for her. Yep.
Welcome back, Vanessa Van Dyken. After missing plenty of 2017 with a shoulder injury, Van Dyken has logged three straight top 10 finishes and saw plenty of time on the lead card at the Fling. She was one of only three Open Women's players to toss a round under par, and the only one to do so on Milo McIver's East Course.
We'll be back with another poll after the Utah Open. See you then!
Open
Open Women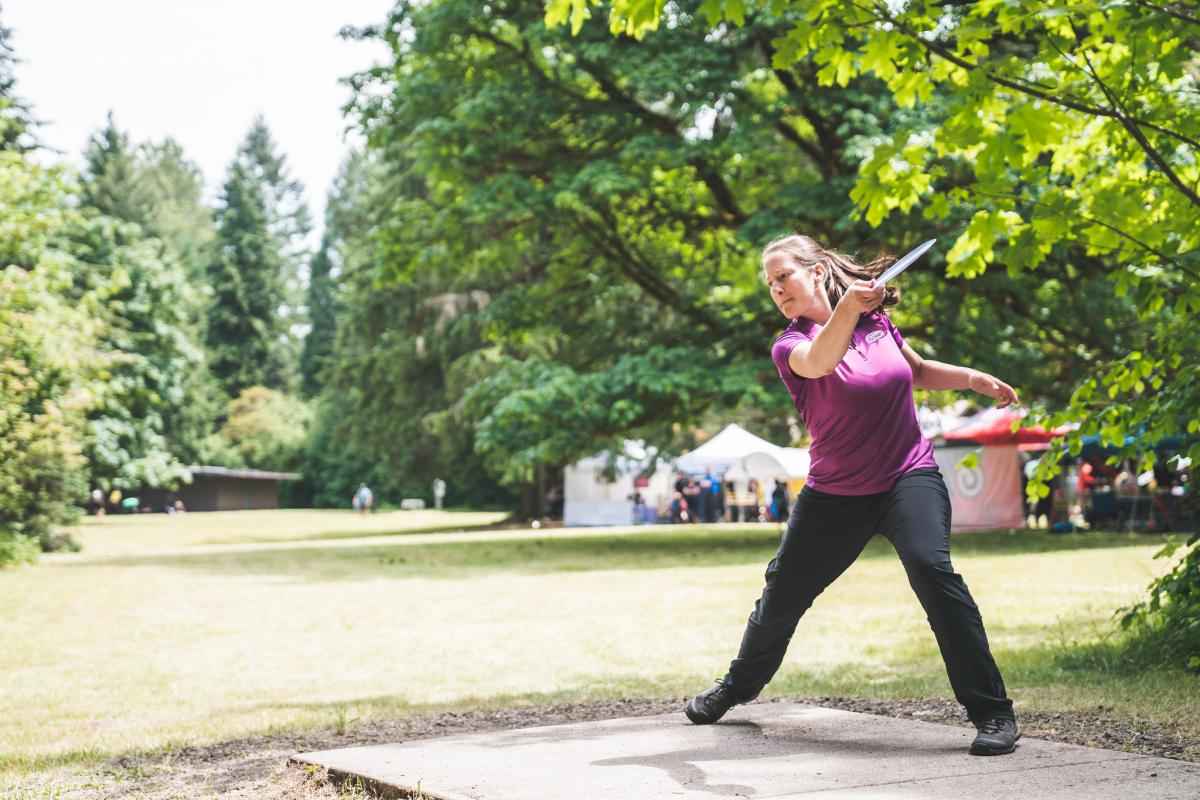 Comments
Eagle's PDGA Number is the same as Ricky's... just FYI.
Fixed. Thanks for the heads up!