Directors Poll: Week 10
Directors Poll: Week 10
Locked at the top, but upheaval everywhere else
Friday, August 3, 2018 - 00:58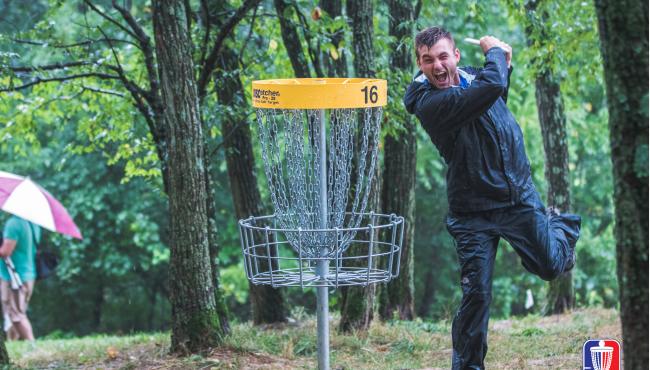 Two top 5 showings on the PDGA National Tour.
His first career A-Tier win.
A lead card appearance at the Great Lakes Open.
So close to a signature victory at Idlewild.
Arkansas bomber Kevin Jones has been trending upward all season, relying on a well-rounded game that, contrary to popular belief, isn't all power. Case in point: His performance at Idlewild, where he led heading into the final round, was punctuated by a handful of jump putts and a newly refined forehand. The power he is known for, though, certainly helped, as he was third in the field in hitting circle 2 in regulation (61 percent) and second in parked shots (19 percent).
Even though Idlewild eventually sunk its teeth -- and Paul McBeth did Paul McBeth things en route to a stunning come-from-behind win -- the weekend in Kentucky was another point on Jones' ever-improving resume. He can now add cracking the top 10 in the Directors Poll to that list of accomplishments, and we're guessing it's a matter of when, not if, he finally takes down the big one.
In other news:
Eagle McMahon's tapped into a sound strategy to hold onto his number one spot: don't play. McMahon's been taking it easy since his romp at the Konopiste Open, and if he isn't dropping on the leaderboard he can't drop in the poll, apparently. That's likely to change after he skips the Ledgestone Insurance Open, but he'll be back on the scene for the MVP Open at the end of August.
With most of the top 5 remaining static in both divisions, James Conrad's jump up the board stands out. Idlewild served as his breakout moment in 2017, so it only makes sense that his 2018 showing there (tied for fifth place with Jones) would give him his best showing in the poll so far.
Zach Melton can carve up some woods. We're looking forward to see if he'll continue to climb up the standings as the season comes to a close.
Paige Pierce won nine in a row earlier this season, and now she's been on top of the Directors Poll for all 10 weeks of its existence. She's...very good.
As is Eveliina Salonen. Though she came in second place at the Finnish National Championships (congrats to Henna Blomroos for taking down the title for the first time in four years), she's made an impression on our voters.
Open
Open Women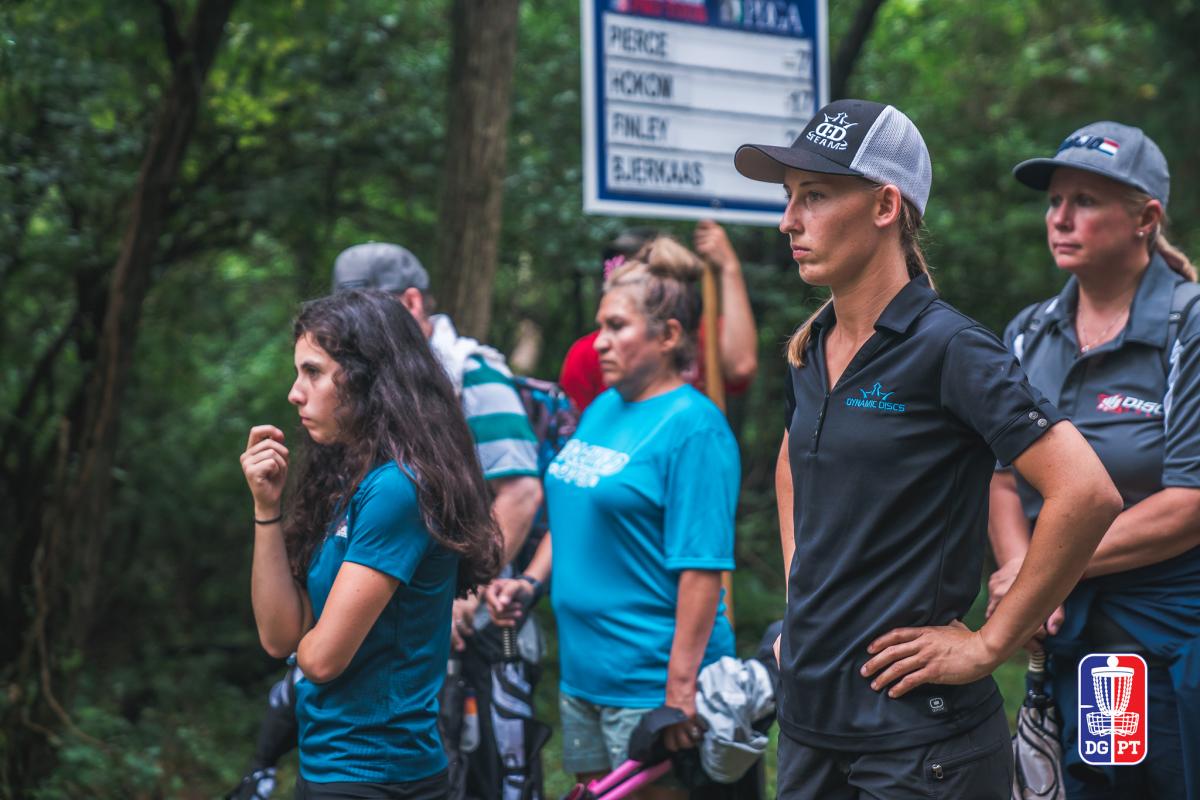 Comments
Do you even know who Kristin Tattar is? Your FPO list is questionable.