Directors Poll: Pre-Pro Worlds
Directors Poll: Pre-Pro Worlds
Ratings reign supreme in the latest shuffle-up
Wednesday, August 29, 2018 - 12:44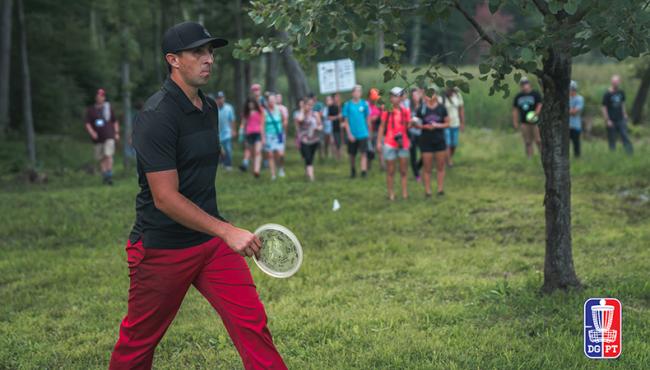 As the professional touring circuit rounds into the season's home stretch, the tournament directors and state coordinators who voted in this week's poll -- whether they intended to or not -- let player ratings drive their rankings.
Paul McBeth, the PDGA's top-rated player, jumped back into first place in the poll after a second-place showing at the MVP Open, where he drained long distance putts and nearly chased down a surging James Conrad. That result saw Ricky Wysocki slot right into second place along with his 1047 clip, while Eagle McMahon's eighth-place tie in Massachusetts dropped him to the same place he sits in the ratings pool: third place.
The same pattern held in the Open Women's division. Despite struggling to fifth and sixth place finishes in her last two events, directors still gave the nod to Paige Pierce at the top. Sarah Hokom, who absolutely stormed Maple Hill to win there for the first time since 2011, moved into the second spot in the poll, which aligns nicely with her 961 rating.
Perhaps this is an oversimplification of the results, but the trend also feels timely. With the PDGA Professional Disc Golf World Championships on tap this coming week, what better marker to look for than the number that demonstrates a player's skill and consistency over time? Other observations:
OK, not everything went by the letter of the ratings. Conrad isn't the fourth highest overall -- that honor goes to Simon Lizotte, who dropped to sixth in the poll this week. But Conrad is ascending at the right time and was rewarded with his best placement in the standings this season.
In many regards, the MVP Open standings didn't have an effect on a player's position in the poll. Kevin Jones and Michael Johansen, for example, tied for 22nd place last weekend, but held steady and moved up two places, respectively. Season-long strength seems to be the key here.
Paige Bjerkaas, realistically, could be ranked higher than sixth. She's taken third and second place at the past two premier events and, in just a few short months of consistent touring, has put herself into the Worlds contender conversation.
Speaking of Worlds: We'll see how much five rounds at Smugglers' Notch impact the rankings. A Major event tends to have more bearing on opinions of who's who, so keep your eyes peeled for the next poll.
Open Women