Off and Running in Croatia
Off and Running in Croatia
PDGA Euro Tour #1 — Pro Forester
Saturday, June 10, 2023 - 08:50
Before the Event
The demanding course just outside of the Croatian city, by the Drava river, is more demanding than ever: summertime is making vegetation grow and the local organizing team has had to make an extra work to clear up the fairways and players to find the lines.
The signage effort has been considerable and the course has players are delighting in the opportunity to play in such a professional looking course.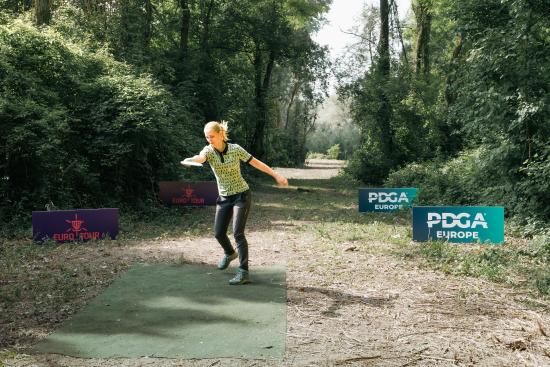 A European-level robotics contest in Varaždin Arena has attracted hundreds of visitors that are discovering disc golf in the holes around it.
The event hosts not only MPO and FPO fields but also Masters divisions.
With that, the first stop of the 2023 PDGA Euro Tour is underway at the Pro Forester presented by Vall Tours.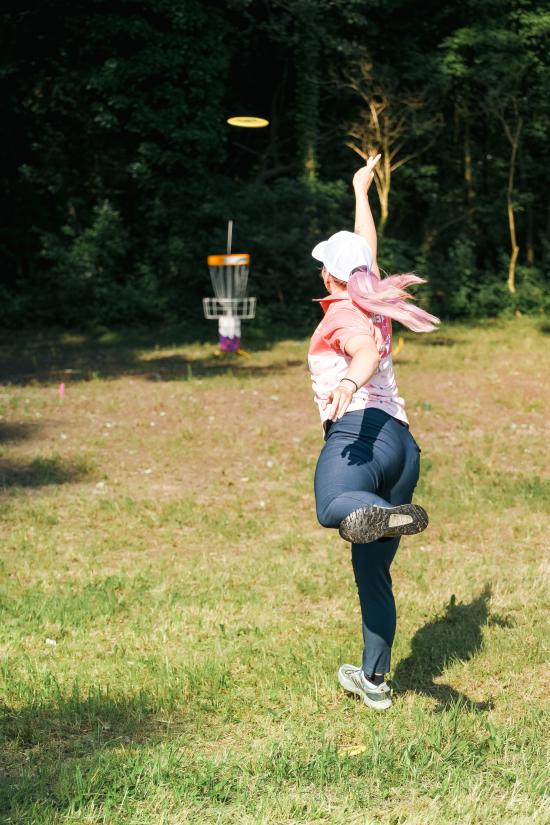 Day 1 - Friday
FPO
Early start for the female field – which might be a good thing considering how hot the day became – and new faces like Estonian Marianne Must ( Team Latitude 64 ), that was able to hold even par on such a demanding course and take the leadership on what could become her first ever PDGA FPO victory.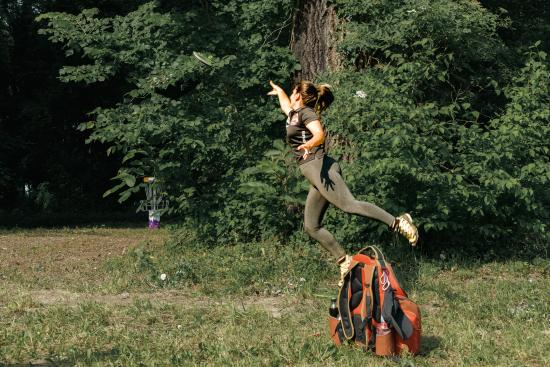 Slovakian Katka Bodová with quite a powerful style on the tee took second just one stroke behind, Czech Nikola Moravcova ( Team Wingman ) third and Birgit Vider ( Team Clash Discs ) is 4th.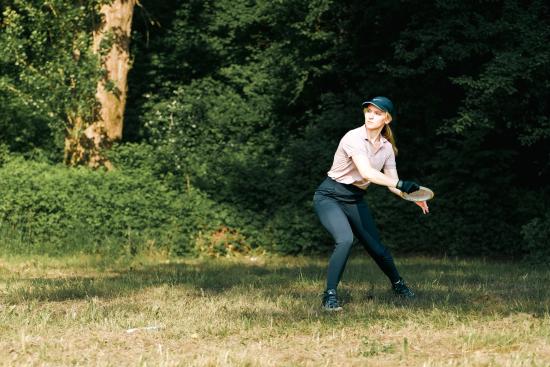 MPO
In MPO, all eyes were looking at Paul McBeth, as reigning World Champion but to see how he would respond to his performance from last week in Estonia, but those doubts dissipated quickly with an incredible 10-under-par giving him a round rating of 1071!
Gallery following the lead card was of a remarkable size – specially for a first day – and went crazy when he nearly aced hole 4 ( 114m - 374ft ) with a beautiful pure hyzer line but the disc jumped out from inside the basket because of its huge speed.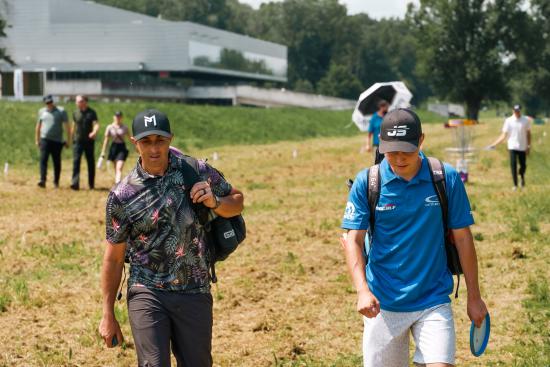 Two players that were not in everybody's bets took second place: the Estonian Keiro Jõgisalu with -8 (playing 84 points above his rating) and the Australian Luke Bayne ( check out the interviews in PDGA Euro Tour stories as they established the hot round of the day ).
Czech superstar Jakub Semerád took 4th position right after returning from his US Tour – he just had one practice round - and two players shared 5th: the veteran Scott Stokely, who will play in 10 PDGA Euro Tour events, and Estonian Silver Lätt.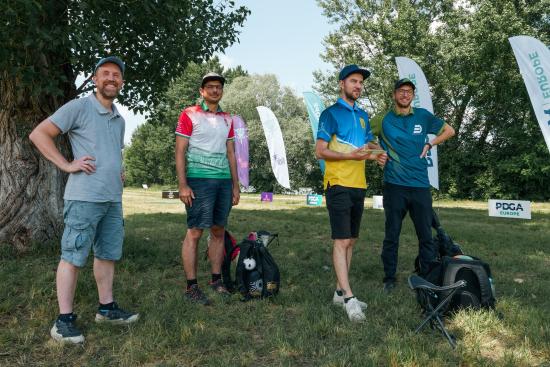 Fitness and hydration became important with temperatures up to 25º, high humidity and long duration rounds.