Green Mountain Championships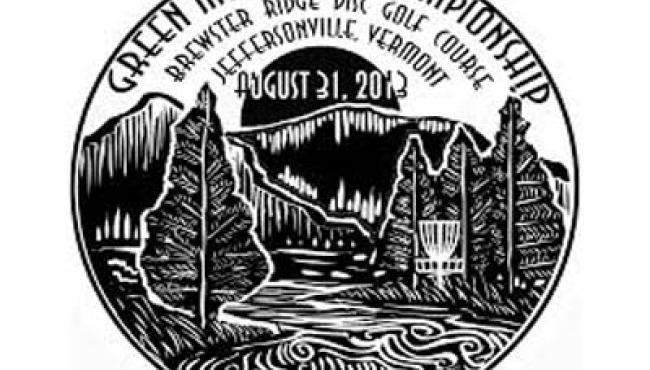 The first annual Green Mountain Championship in Vermont is drawing in names that are usually reserved for well-established events with long track records. But that's no surprise to Tournament Director Jeff Spring. With $4,000 added cash and one of the highest rated courses in the country, after debuting the course last July, the team at Brewster Ridge is focused on delivering an all-around fantastic PDGA sanctioned B Tier event for players, spectators, and volunteers alike.
The 18-hole Brewster Ridge course is a par 60, 7,000 foot challenge, but Spring expects to see scores that drop below 50 from the best in the world. Moderately woodsy, Brewster is now complimented by the new nine-hole Fox Run Meadows which is more open with out of bounds reminiscent of what players will see in about a month while playing the USDGC at Winthrop Gold. There will also be a decent amount of Vermont and New England golfers looking to provide some competition, with the field looking to be about 90 disc golfers strong.
Smugglers' Notch Resort is situated in the heart of the Green Mountains of Vermont, and provides some of the best hiking, sightseeing, and now, disc golf in New England. When asked about growing this event Jeff Spring seems very optimistic, "which such a fantastic resort for the location, I see this event growing quickly in the years to come. Steve Dodge (Vibram Open, Maple Hill) has also been a great resource and given great advice on how to make a big tournament work and how to get sponsors involved." Jeff hopes to grow the prize pot for next year, and move the tournament to the A-tier level. With the facilities and terrain that he is working with, we won't be surprised to see Brewster Ridge reaching its goals in the years to come. Throw in the gorgeous Vermont early autumn weather, and this tournament seems destined to become a staple between the Vibram Open and USDGC.
Paired with the tournament is Fiddlehead Brewing's Music & Microbrew event. Held at the resort on Saturday evening, players will get to sample this local brewery's offerings and hear some of the best local music around. Spring seems committed to providing event options that transcend the course to create a great all around experience for players and spectators. Local disc golf retailer BACHNEIN will also be present at the event, sponsoring the putting contest and selling some of the coolest disc golf apparel out there.
The pro field for this weekend's event includes the world's current #1 ranked player, Ricky Wysocki, as well as four more players in the top 8; Nikko Locastro, Nate Doss, Steve Brinster, and Cale Leiviska as well as former World Champion Avery Jenkins.  This two-day event will challenge players over 63 holes before ending with a spectator friendly final 9. With the Smugglers' Notch Resort housing over 2,000 guests this weekend, the Green Mountain Championship may see large spectator attendance made up of resort guests eager to get their first exposure to how the best in the world can really play.
There are a few spots left, so if you are a player in the area, click here to register, they will be accepting day of registrations. Visit the Brewster Ridge website to find out more about this event, the course, and the resort. Check out their Facebook page to stay up to day with scoring and other events at Brewster.