Resilience on Display as Calabrese and Kelley Bounce Back
Resilience on Display as Calabrese and Kelley Bounce Back
2021 PDGA Junior Worlds – Day 2 Recap
Friday, July 9, 2021 - 11:04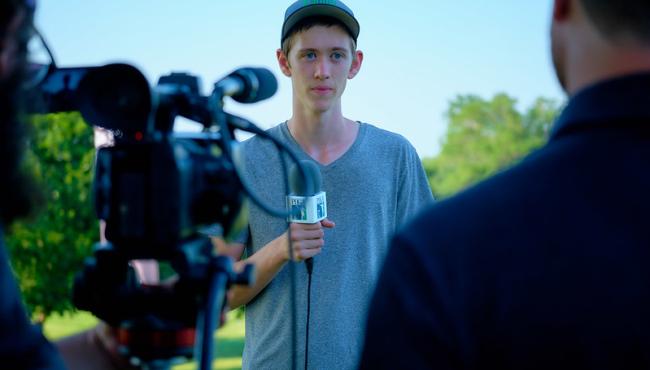 EMPORIA, Kansas — Resilience was the name of the game Thursday for Uriyah Kelley of Rochester, NH, and Peter Calabrese of Shoreview, MN, as both players bounced back from early trouble during the second day of competition at the 2021 PDGA Junior Disc Golf World Championships.
For Kelley, the trouble came on Hole 1 of the Peter Pan course when he sent his tee shot over the outfield wall that lines the right side of the fairway and was forced to pitch up from a difficult spot for a double bogey.
It was a mental test for the recently-turned 12-year-old who is traveling with his dad and playing in his third PDGA World Championship.
"I started focusing and trying to figure out my game and what can I fix," Kelley said after the round.
It worked.
Kelley wouldn't take another bogey during the round and would go on to birdie 11 of the next 17 holes, including seven in a row on holes 10 through 16, to shoot the hot round of the day and pull within one shot of leader Wyatt Mahoney in the Junior ≤12 division.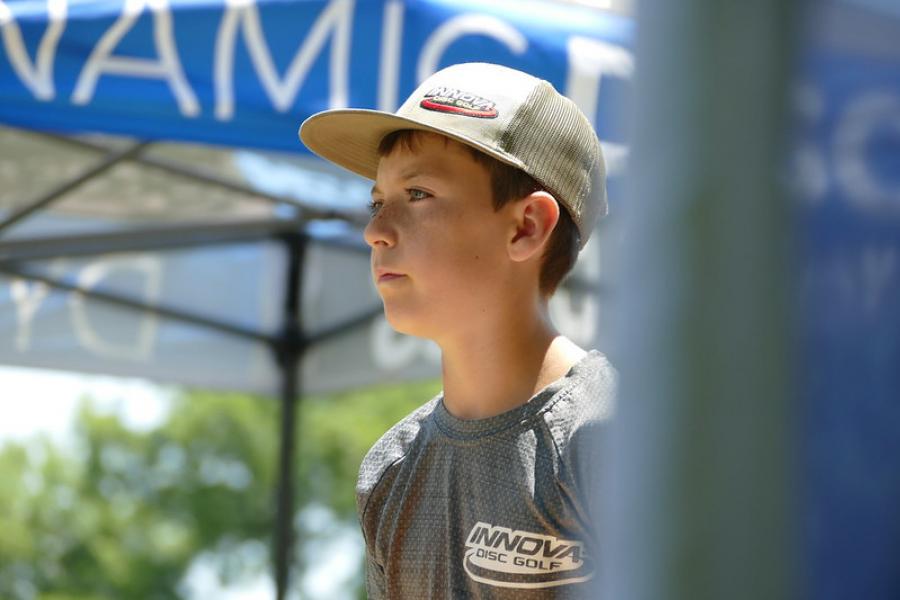 Should he go on to win the tournament, it would be the culmination of a steady ascent after finishing third in 2018 and second in 2019, and the realization of a dream for the father-son duo who travel to up to 20 events together each year.
"I really enjoy and appreciate my dad bringing me to all these tournaments," Kelley said. "For some kids this is a once in a lifetime experience, and I'm grateful that I'm here for the third time. So, I really appreciate that my dad bringing me here and cheering me on."
Calabrese, who is competing in the Junior ≤18 division, was also tasked with shrugging-off a double bogey during a five-hole stretch on the Emporia Country Club course in which he went four-over-par. But, like Kelley, he was able to dig deep and find his best stuff on the back nine.
"I just told myself to stick to the game plan and just try to keep getting birdies, and I ended up putting myself in position and making the putts," Calabrese said about his turnaround. "That definitely builds my confidence. I need to remember that even if I'm struggling, I can always make a comeback."
He would stop the bleeding after a bogey on hole 9 and go on to a strong finish that included three birdies in a row on holes 14 through 16 highlighted by a skip off the water to land safe on the iconic island green of hole 16.
For Calebrese, who just got a PDGA number in 2020 and is playing in his first PDGA Major this week, competing on a storied course like Country Club adds even more to the experience.
"It was really cool," he reflected. "Just envisioning some of the shots that have happened on those holes. Like hole 16—the island hole—the heartbreaks and the amazing shots that have won and lost tournaments."
He'll have a chance to put his own stamp on the history of Emporia disc golf as he takes a six-shot lead over second-place Micah Groth into the third day of competition.
Castruita Sisters Eyeing More World Titles
Familiar names are atop the Junior Girls' leaderboard as 2019 Junior Girls ≤18 champion Melody Castruita maintains a share of the lead while sisters Aria and Haley hold the first and second positions in the ≤15 division.
The eldest sister got off to a hot start during round 3 but made a few mistakes to open the door for Stacie Hass of Hubbard Lake, MI, to come back and tie for the lead.
"I'm still pretty confident," Castruita said coming off the course. "I did miss a few putts that I should have made, and a few drives were off, but I still feel comfortable and confident."
As defending champion, Castruita had to wait an extra year to defend her title when the 2020 Championships were canceled due to the pandemic
"When it was canceled last year, I was really shocked," She said. "I was super excited at least to play it one last time because this is my last year being able to play Junior Worlds. So, at least even though I missed last year because of COVID, I'm glad I was able to play this year."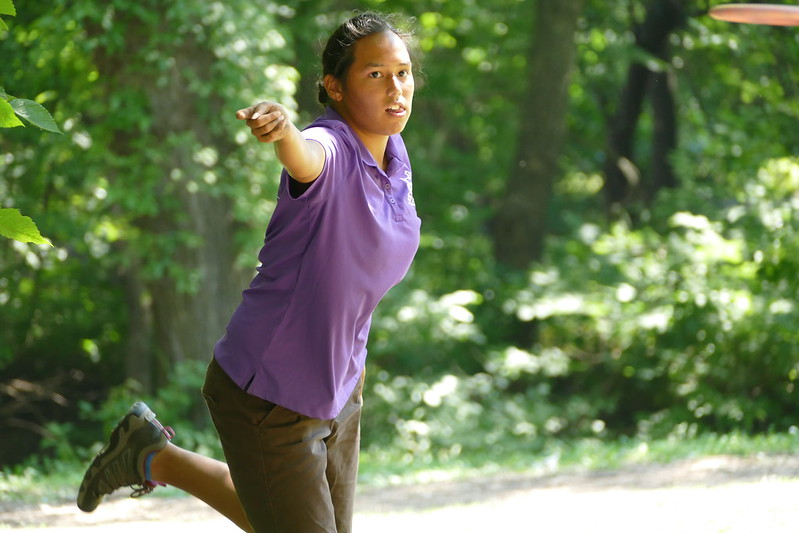 The two-year wait may have been even tougher for younger sister, Aria, who finished in second place at the 2019 Championships and was the only one of the three sisters not to come home with a world title.
"When I came out here, I felt like I had to win it because this is the last time I can play in the ≤15 division," she said. "But I don't really feel under pressure."
If she's not feeling pressure, it may be because, after another hot round (946-rated), she has opened up a seven-shot lead over the field.
"I've been learning to focus," She said about the key to her success this week.
Play resumes Friday for day 3 of the four-day event. See full results here or visit our scores and coverage page for complete coverage.