Participation Slowly Climbs in Elections
Participation Slowly Climbs in Elections
There are 11 days left to let your voice be heard
Tuesday, July 20, 2021 - 16:06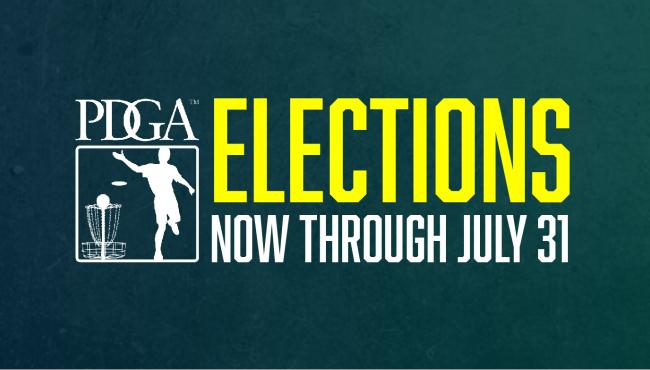 All 89,983 ballots have been distributed to PDGA members.
Now, it's time to let your voice be heard.
We're just over two weeks into the 2021 PDGA Elections and 15,887 ballots – 17.66% – have been cast as we select the next three members of the PDGA Board of Directors as well as several State and Provincial Coordinators.
It's been a steady climb in participation throughout the 2021 election. A week ago, the percentage of ballots returned was at 15%.
While the number is trending upward and with 11 days remaining until the July 31 deadline, we're still short of the record for participation in a PDGA Election, which was set at 22.82% in 2020 with 11,821 ballots cast.
That's a record that should be easy to break.
Every current PDGA member should have received a ballot to their email on file. Be sure to check your inbox for a message titled "Vote Now in the 2021 PDGA Elections" from [email protected]. Intelliscan is the election house that is used for PDGA Elections.
If you do not see your ballot, and have checked your spam folder as well, please email [email protected] or call (706) 261-6342 to request one.
Make an informed decision and get to know this year's candidates in a few ways:
We're heading down the home stretch of the 2021 PDGA Elections so make sure your voice is heard.
Thank you for participating in the 2021 PDGA Board of Directors Elections!