Incredible Season Concludes at DGPT Finale
Incredible Season Concludes at DGPT Finale
How to Watch the Disc Golf Pro Tour Championships
Tuesday, October 12, 2021 - 22:28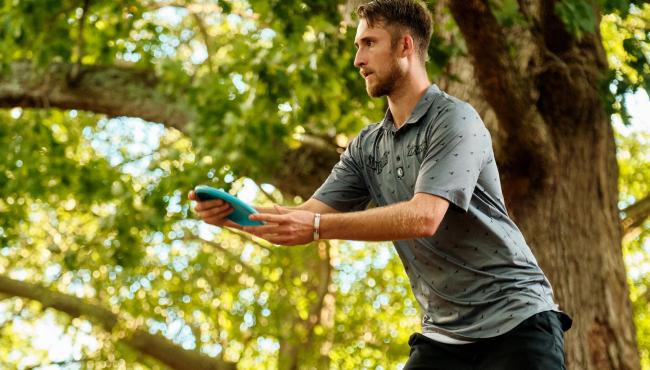 From first-time PDGA Elite Series winners or players adding to their legacy, and a legendary shot in between, the 2021 disc golf season has been one for the record books.
It all wraps up at Hornet's Nest in Charlotte.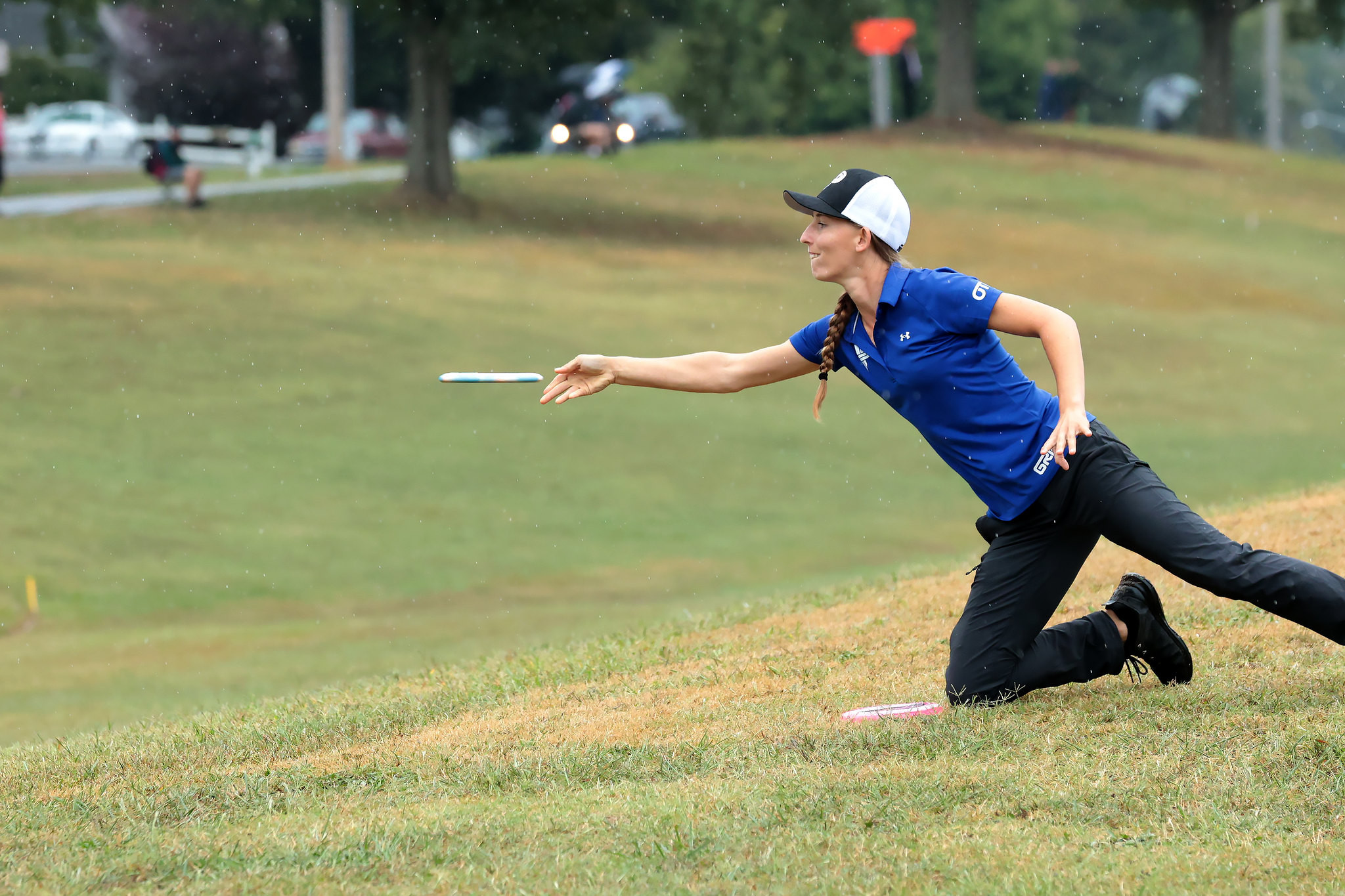 Beginning Thursday, the Disc Golf Pro Tour Championship presented by Guaranteed Rate is set to test the best of the best in the sport in a bracket-style finale to cap off the season.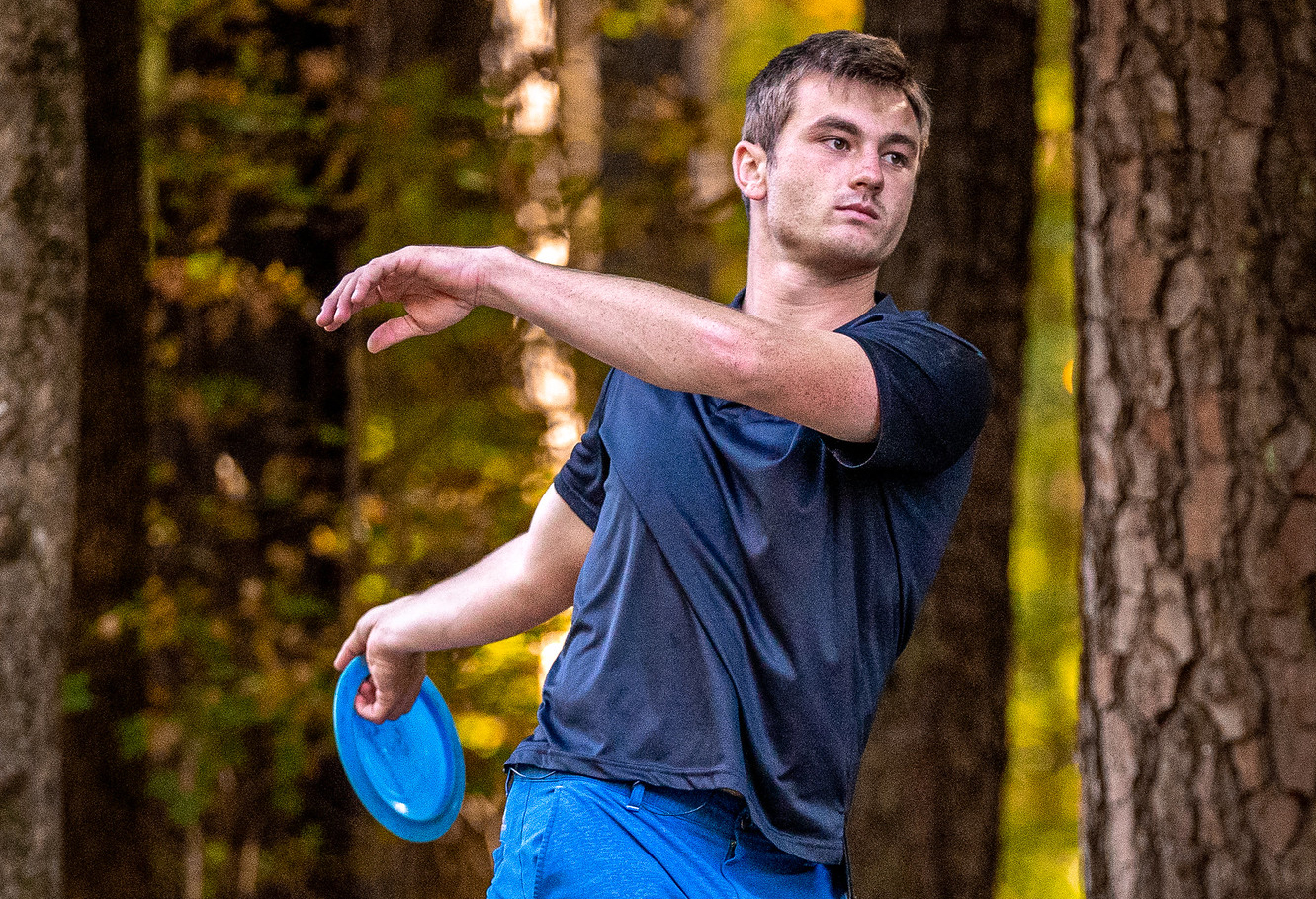 The brackets, based on regular-season points from Disc Golf Pro Tour events, are set (see below) with the first round of the MPO field kicking off on Thursday.
Sixteen players —seeds 17 through 32— will compete with the top four scores advancing to Friday's quarterfinal round, where eight players (seeds nine through 16) will be waiting.
Then it's on to the semifinals where the top eight seeds — Ricky Wysocki (1), Eagle McMahon (2), Calvin Heimburg (3), Paul McBeth (4), Adam Hammes (5), Kyle Klein (6), Kevin Jones (7), James Conrad (8) — will begin their play.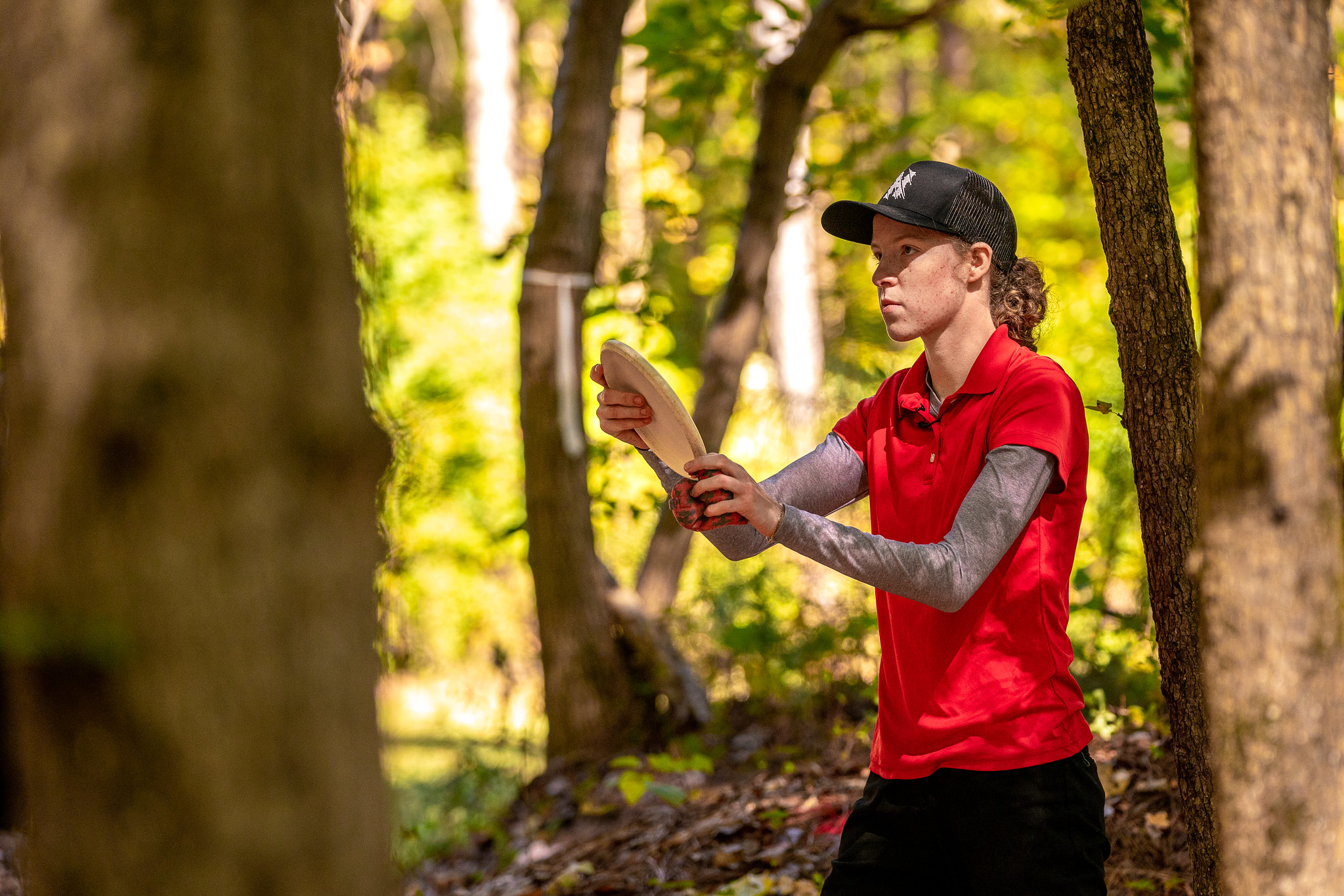 Quarterfinal action for the FPO field kicks off on Friday, including 2020 DGPT Champion Hailey King. The top four scores will advance to the semifinals. They will join Paige Pierce (1), Catrina Allen (2), Missy Gannon (3) and Sarah Hokom (4) in the hunt for the 2021 DGPT title.
Then, on Sunday, four will remain and be competing for a record payout.
If the rest of the season is any indication, get ready for an exciting sendoff to 2021.
Here's everything else you need to know about how to follow the Disc Golf Pro Tour Championship presented by Guaranteed Rate:
Tee Time & Round Ratings
Official scores, tee times, and round ratings can be found at the official event page on PDGA.com.
Spectator Information
Spectator passes are available through the Disc Golf Pro Tour here.
Instant Scoring
Stats on stats on stats. Keep an eye on UDisc Live all weekend for the in-the-moment moves from the tournament field.
Brackets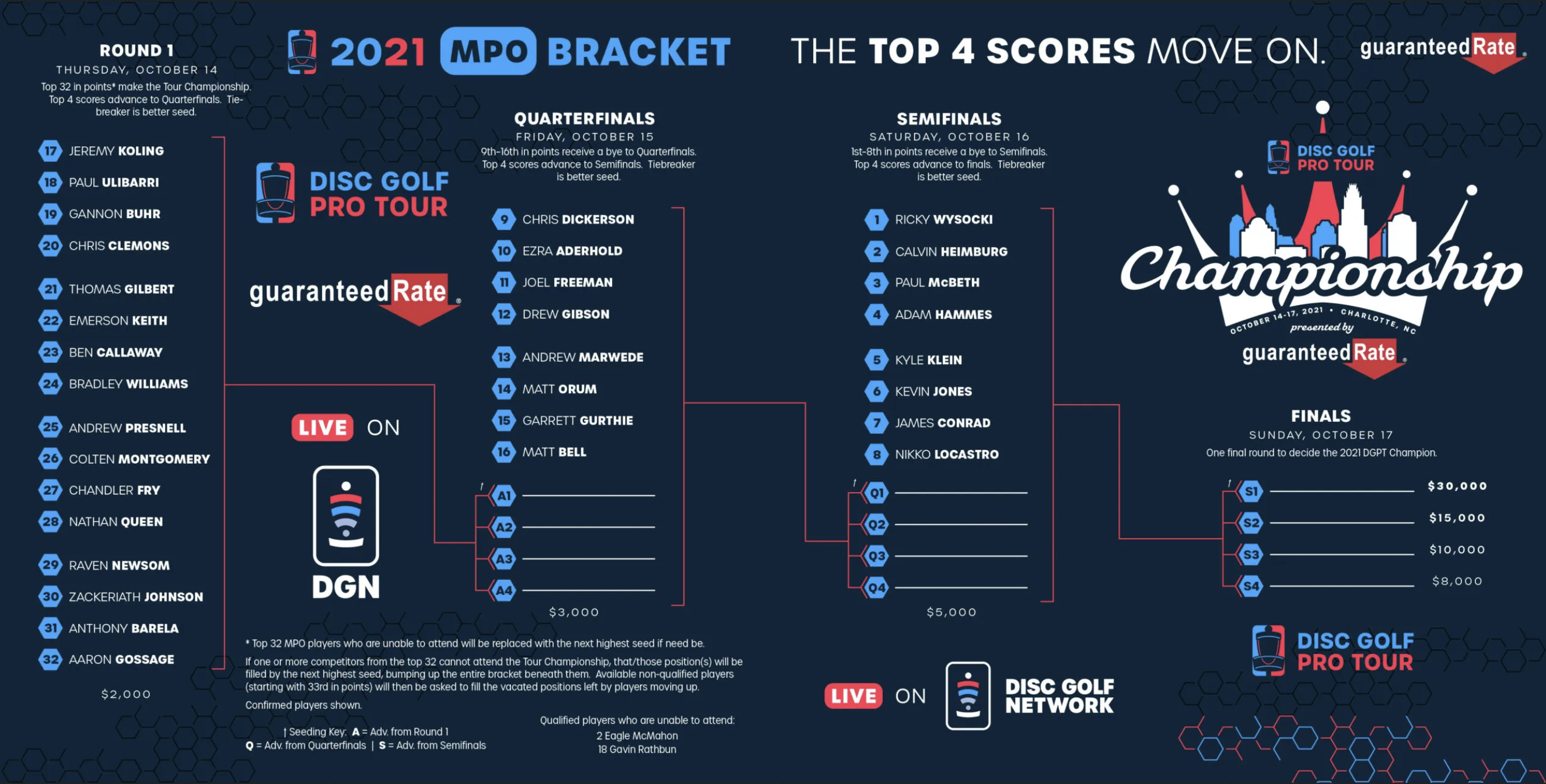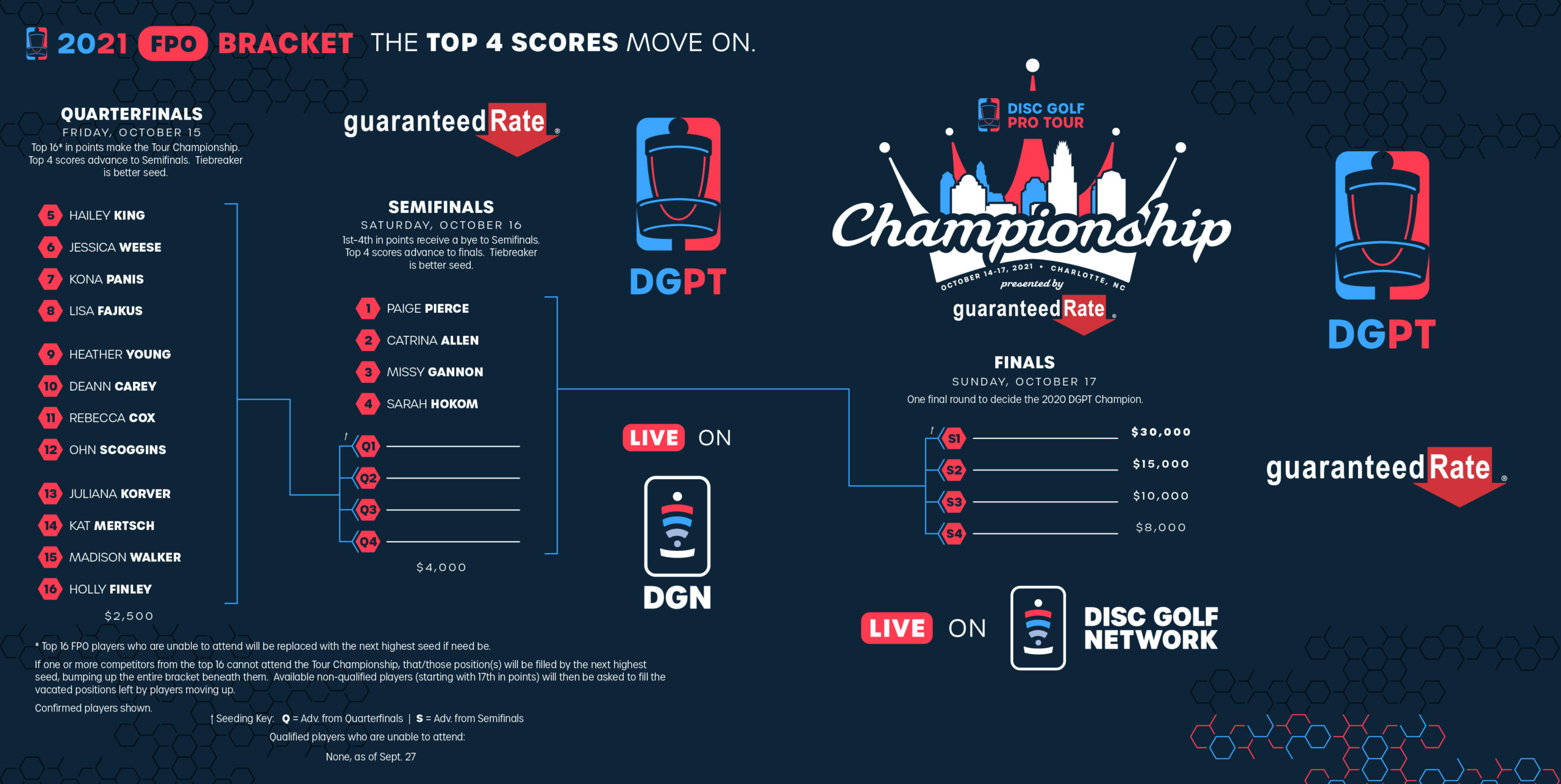 Live Video Coverage 
Disc Golf Network | Subscribe 
The Disc Golf Network (DGN) is the new home of live disc golf. Built by the Disc Golf Pro Tour, the DGN is a subscription streaming and on-demand platform much like Netflix or Disney+. Covering the world's best players competing in the sport's most elite tournaments, a subscription includes post-produced coverage of select disc golf tournaments as well as exclusive disc golf shows, touring pro interview series, podcasts, and other segments only available on the Disc Golf Network. The DGN offers a PDGA Member discount of 50% to all active members bringing the cost down to $4.49/month.
Coverage starts daily beginning Thursday at 10 a.m. ET for FPO. The MPO coverage starts at 2:30 p.m. ET.
DGN Press Conference | Watch
Hear from some of the players before the action gets going during a press conference from 2-4:50 p.m. ET on Wednesday live on the DGPT's YouTube channel. Here is the tentative schedule for the press conference (all times ET):
2:00 p.m.: Kevin Jones
2:10 p.m.: Hailey King
2:20 p.m.: Ricky Wysocki
2:30 p.m.: Paige Pierce
2:40 p.m.: Eagle McMahon
2:50 p.m.: Catrina Allen
3:00 p.m.: Paul McBeth
3:10 p.m.: Missy Gannon
3:20 p.m.: Adam Hammes
3:30 p.m.: Sarah Hokom
3:40 p.m.: Kyle Klein
3:50 p.m.: Jessica Weese
4:00 p.m.: Calvin Heimburg
4:10 p.m.: Kona Star Panis
4:20 p.m.: James Conrad
4:30 p.m.: Lisa Fajkus
4:40 p.m.: Jeremy Koling
4:50 p.m.: Jeff Spring
Post Production Video Coverage 
Jomez Productions | Subscribe 
MPO Top Seeds Each Day
Thursday — Round 1
Jeremy Koling
Paul Ulibarri
Gannon Buhr
Chris Clemons
Friday — Quarterfinals
Chris Dickerson
Ezra Aderhold
Joel Freeman
Drew Gibson
Saturday — Semifinals
Ricky Wysocki
Calvin Heimburg
Paul McBeth
Adam Hammes
Sunday — Finals
FPO Top Seeds Each Day
Friday — Quarterfinals
Hailey King
Jessica Weese
Kona Panis
Lisa Fajkus
Saturday — Semifinals
Paige Pierce
Catrina Allen
Missy Gannon
Sarah Hokom
Sunday — Finals
Gatekeeper Media | Subscribe 
Gatekeeper Media will be on hand all weekend providing additional MPO post-produced coverage!
Thursday — Round 1
Thomas Gilbert
Emerson Keith
Ben Callaway
Bradley Williams
Friday — Quarterfinals
Andrew Marwede
Matt Orum
Garrett Gurthie
Matt Bell
Saturday — Semifinals
Kyle Klein
Kevin Jones
James Conrad
Nikko Locastro
Articles
Check back to PDGA.com daily for a recap of all of the action from the 2021 Elite Series.
PDGA Social Media