Hammes Surges to Second Elite Series Win; Allen Goes Back-to-Back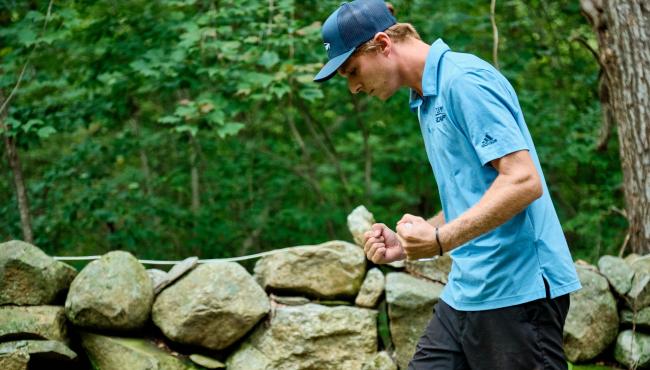 (Recap via Disc Golf Pro Tour)
Sunday's final round of the DGPT - MVP Open at Maple Hill started off with sunny skies and gentle winds, but as the day went on, the weather started to turn, a premonition for what would go down in both divisions of the DGPT Elite Series event.
In the MPO division, Eagle McMahon saw his four-stroke lead over the rest of the field quickly evaporate, while Catrina Allen teed off with a two-stroke lead and found herself down a stroke shortly after.
Then, it was anyone's game in both divisions.
As the chase card started their round, Ricky Wysocki (-19) came right out of the gate carding birdies on five of the first six holes, making a push for the lead. Calvin Heimburg (-16) was doing the same after a pair of birdies and an ace on hole 5.
While the chase card was heating up, the lead card was having some troubles getting their rounds going.
McMahon struggled through the early holes, carding a bogey and double bogey early, while Matthew Orum (-16) and Joel Freeman (-14) both had their own hiccups while trying to string together a strong start.
However, Adam Hammes (-22) stepped up and tore through the challenging gold layout, earning birdies on seven of the front nine holes, setting up a race for the finish.
Complete coverage of the DGPT - MVP Open at Maple Hill »
McMahon had a few chances to tie it back up down the stretch but missed some long looks at birdie. After Wysocki took a bogey on hole 16, he would need to birdie hole 18 to have a chance, but his upshot into the tight island green flew long and he would have to settle for a podium finish in second place.
And while McMahon struggled to earn strokes back on the last six holes, Hammes carded three birdies and separated himself from the rest of the field, taking down the MVP Open and adding to his impressive season, which includes a PDGA National Tour victory at the Santa Cruz Masters Cup.
MPO Final Round Notes:
Thomas Gilbert (-13) shot the hot round of the tournament, at -10, while Cory Ellis (-9) lead with 12 birdies, a 67% conversion rate.
Gilbert was also 4-for-4 from C2, hitting two putts from 38-ft and two from 60-ft, and gained 5.80 strokes on the field in putting.
Ezra Aderhold (-7) led the division in most strokes gained from Tee to Green at 7.68, with Adam Hammes (-22) behind at 7.44.
Calvin Heimburg (-16) and Gavin Babcock (+5) were both able to card aces on Sunday's final round, Heimburg on hole 5 and Babcock on hole 16.
Every player in the field carded at least a bogey during Sunday's round.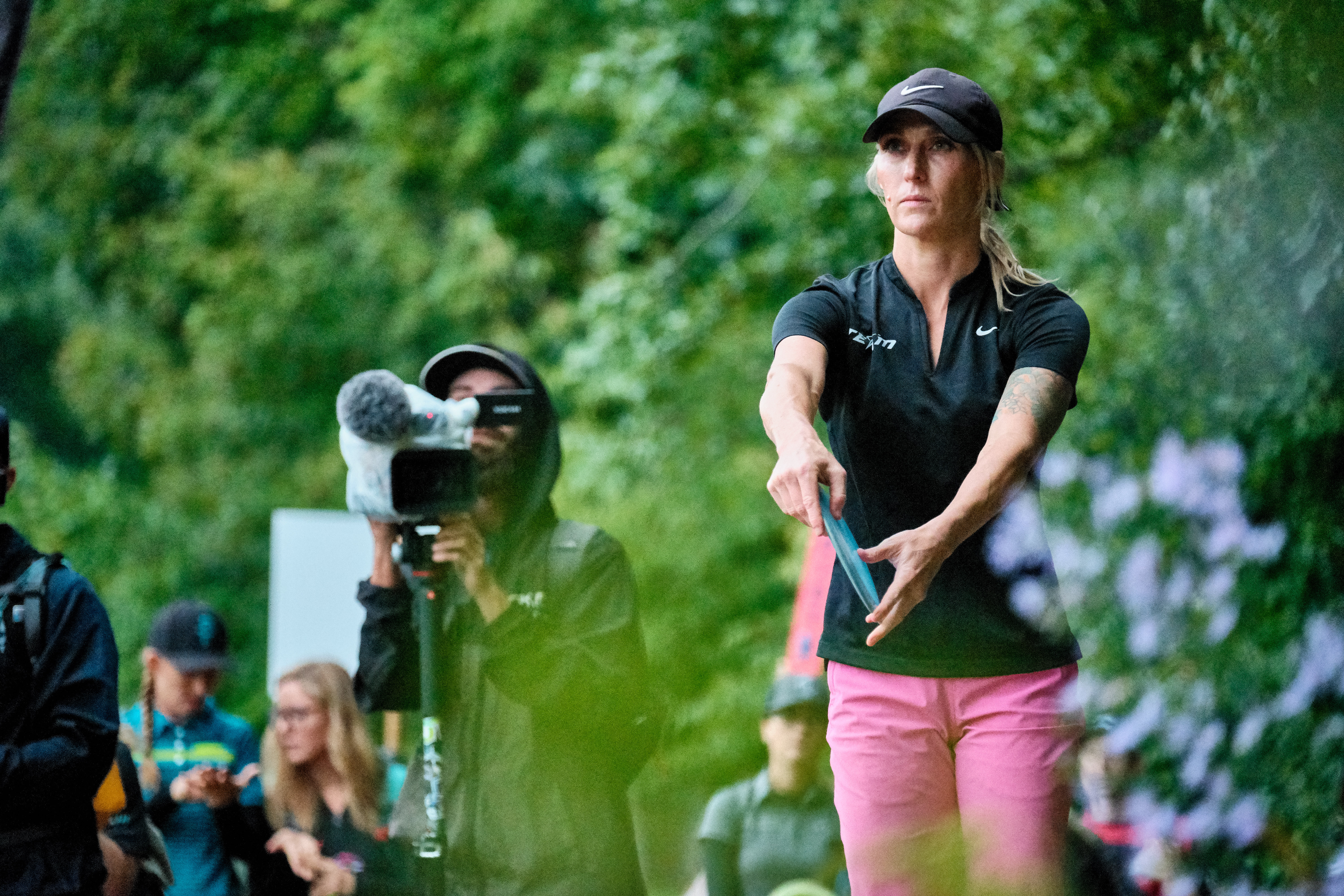 Allen Grabs Back-to-Back Wins
In the FPO division, things started off with a bang as Hailey King (+7) started the round with two birdies. Allen (-4) and Kona Star Panis (+3) took bogeys on hole 3. In just a few holes, Allen and Panis watched as King jumped both and took sole possession of the lead — a lead that was short-lived, however. King's pace and patience quickly fell apart as she found herself plus-5 over the next five holes.
Panis righted the ship with a string of pars, and Allen struck with a pair of birdies on holes 7 and 8. While King was falling down the leaderboard, Paige Pierce (+4) was doing the opposite. After a triple-bogey on hole 5, Paige dug in and scored on a few more holes in the middle of the course and finished strong with birdies on holes 17 and 18. Her five birdies on the round wasn't enough to overcome her two bogeys, double-bogey and triple-bogey, or Allen's or Kona's previous scores, and ultimately, she was able to claim third place.
With her two birdies in the middle of the round, and her precision drives allowing her easy up-and-downs for pars for most of the rest of the course, Allen's lead proved insurmountable.
The 2021 PDGA World Champion finished strong, carding two more birdies and a few pars, as she ended up taking down the tournament with a seven-stroke win, her second in as many weeks after winning the PDGA National Tour – Delaware Disc Golf Challenge a week ago.
FPO Final Round Notes:
Catrina Allen (-4) and Heather Young (+9) were the only players to shoot below par on Sunday, both carding -1 for the round.
Paige Pierce (+4) lead with the best birdie conversion at 28%, with 5 birdies.
Pierce also led with the most strokes gained from Tee to Green, with 7.41.
Ellen Widboom (+13) was 3 for 5 from C2, hitting putts from 38-ft, 49-ft, and 60-ft.
Eight players were able to play a clean OB-free round during the final day at Maple Hill.
Comments
Ezra Aderhold did not card a bogey all round!