Filimoehala, Castruita Among Juniors Crowned in Emporia
Filimoehala, Castruita Among Juniors Crowned in Emporia
2021 PDGA Junior Disc Golf World Championships – Final Day Recap
Sunday, July 11, 2021 - 13:41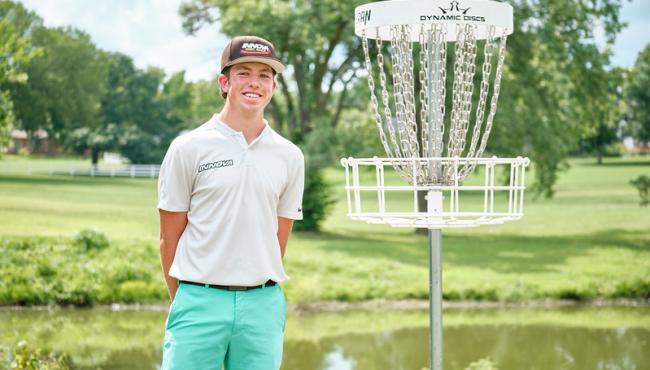 EMPORIA, Kansas — The marathon became a sprint Saturday at the 2021 PDGA Junior Disc Golf World Championships as each division was cut to four players and the results came in fast and furious on the famous 18th green of the Emporia Country Club.
In the end, nine world champions were crowned, capping a weeklong celebration of junior disc golf.
Kade Filimoehala of Kaysville, UT, completed an impressive come-from-behind victory as he stormed back from a ten-throw deficit with only 45 holes to play to win the Junior ≤18 division by nine over Peter Calabrese of Shoreview, MN.
"I had to dig pretty deep," Filimoehala said after receiving his winner's trophy. "I never really felt like I was out of it, but I definitely felt like after the first two rounds when Peter really showed that he could play at Jones East, which is a longer course, and Peter Pan, which is more technical, and he was shooting fire on both of those layouts.
"So, really I was a little nervous, but I didn't ever really feel like I was out of it."
Filimoehala, the highest-rated player in the field and one of the clear favorites coming into the event, has plenty of experience on big stages, including 2021 Pro Worlds where he appeared on Gatekeeper Media's feature card alongside the likes of Simon Lizotte, Chris Dickerson and Albert Tamm.
Still, the burden of expectations can be crushing when added to the pressure of a World Championship.
"Almost relief," Filimoehala said when asked how he was feeling about this win. "Knowing this is the last year that I can compete in the MJ18 division."
"There's definitely way more pressure than normal tournaments. I was pretty nervous the first round just knowing that I really wanted to play well and that I was expected to play well. There's definitely a different kind of pressure."
The Junior ≤15 division came down to the wire as Luke Taylor of Shepherd, MI, edged out Andrew Miranda of Atascadero, CA, by one shot after a decisive three-stroke swing on the second-to-last hole.
The 806-foot par-5, which plays as hole 17 on the 18-hole layout and as hole 8 on the 9-hole layout, was eagled only five times out of 152 attempts during the Championships. Two of those were by Taylor.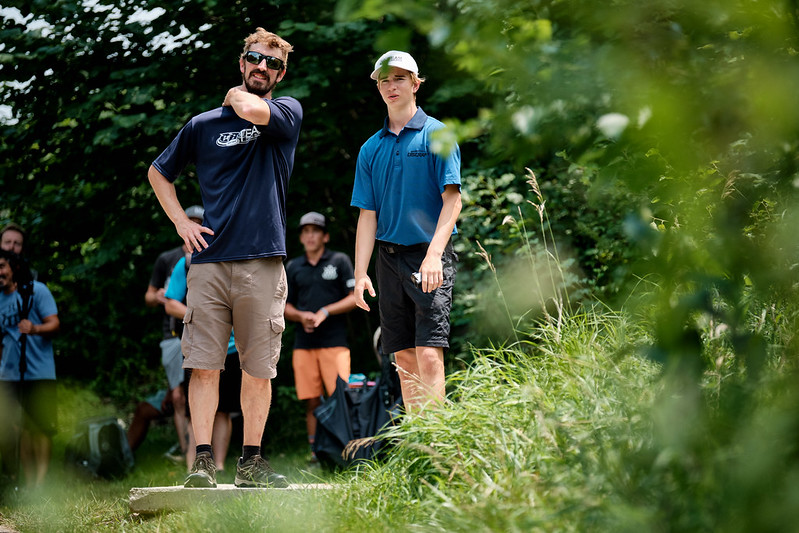 A birdie by Miranda the final hole was not enough as Taylor parred out for the win.
"You can't go into any moment thinking that it's going to be guaranteed," Taylor said about his mindset taking a two-shot lead into the final hole. "You have to be focused 100% the whole time. There's not a single moment when you can tell yourself that you've got it in the bag.
"After watching Andrew play a couple rounds, I realize that I was going to have to click. The last day I was going to need to shoot lights out. I knew he was a good player, but I didn't realize he was that good. He was so good all week—so consistent. It was really fun to play with him."
In the Junior ≤12 division, Wyatt Mahoney of Glastonbury, CT, earned his fourth Junior World Title after a neck-and-neck battle with Uriyah Kelley of Rochester, NH. In the Junior ≤10 division, it was Gabriel Anderson of Bailey, CO, with a one-stroke victory, and in the Junior ≤8 division, Nathan Brewer of Fridley, MN, became the youngest World Champion crowned in Emporia this week.
Castruita Weathers Challenger to Defend Title
Melody Castruita of Bastrop, TX, successfully defended her Junior Girls ≤18 world title after weathering a fierce challenge by Stacie Hass of Hubbard Lake, MI.
Hass extended her lead to six over Castruita after posting the highest-rated round ever recorded by a female competitor at Junior Worlds on Friday with her 996-rated round 5 at Hammond Park, but Castruita battled all the way back in round 6, gaining eight strokes on Hass to take a two-shot lead.
The two matched each other shot-for-shot during the final nine, with both making eagle on the par-5 opening hole and exchanging bogeys on holes 5 and 7. Finally, it was Castruita who was able to tap in for par on the final hole to claim a two-stroke victory.
"There were lots of times when I was thought I wasn't going to be able to win this one, but eventually I thought, I just need to stick to my game plan and I was able to pretend that I was just out there playing a round by myself. And after that I got those birdies and I was able to get those strokes on her.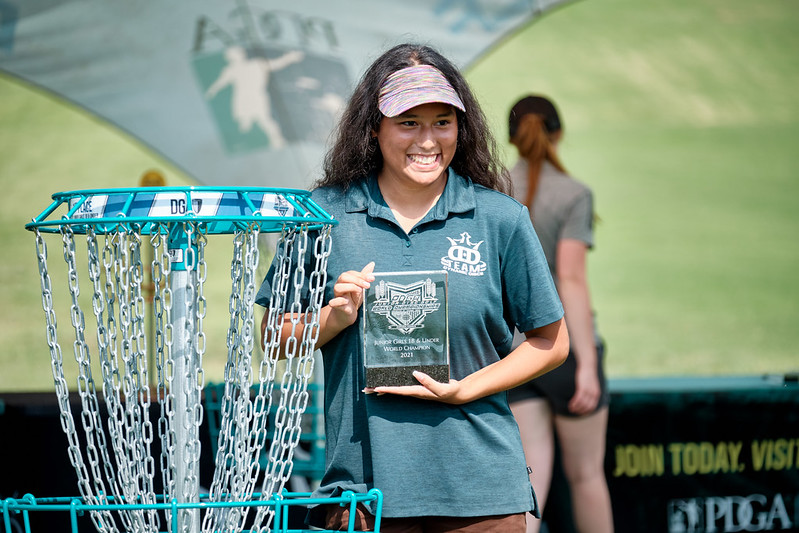 Asked about her plans for the future, the now-two-time World Champion, Castruita, said that she wasn't quite ready to turn pro and plans to play in Orlando in August for AM Worlds.
"Maybe next year," she said.
Melody's younger sister, Aria Castruita, can now put her name next to her two sisters as a Junior World Champion after she finished a dominant 31-stroke victory in the Junior Girls ≤15 division.
If she was feeling the pressure of adding her name to the family's list of world champions, she sure didn't show it, averaging 913-rated golf over the week, 35 points above her PDGA Player Rating.
"I always had confidence going into every round," she told us. "Not feeling like I was under pressure—just bold and confident. I felt like, I'm finally here. I've been waiting so long."
"Super cool," The eldest sister said of Aria's win. "I don't think I know of anyone that has achieved what we have—that now all three of us have a Junior World Title."
In the Junior Girls ≤12 division, Ava Meyer of Belton, MO, completed an 11-stroke victory over Shelby Birdy Cowen of Guntersville, AL, and M.J. Gager of Jeffersonto, VA, had the most dominant performance of the week with a 46-stroke win in the Junior Girls ≤10 division.
The 2022 PDGA Junior Disc Golf World Championships is set to take place July 9-16 in Peoria, IL. You can find complete coverage of 2021 Junior Worlds here.