Directors Poll: Week 6
Directors Poll: Week 6
Santa Cruz Masters Cup results cement the top spots
Friday, May 25, 2018 - 08:11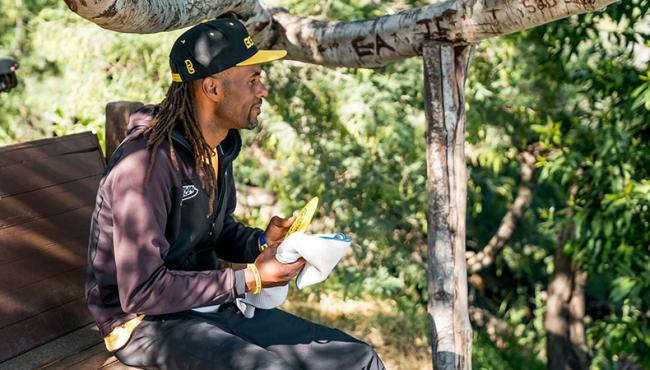 When all was said and done at the Santa Cruz Masters Cup, the two reigning PDGA World Champions did what they do. And in so doing, they locked down their spots at the top of this week's Directors Poll.
Ricky Wysocki holds onto number one in the Open division for a second straight poll, while Paige Pierce remains in the same spot she started the season. It's the rest of the results, though, that saw the most upheaval.
Philo Brathwaite notches his best PDGA National Tour finish in five years and is rewarded with a strong climb in the rankings. b only needed a second-place showing to get back in the directors' good graces, returning to the list just shy of the top 10. And welcome to the big show, Noah Meintsma: The 20-year-old Minnesota pro cracks the top 20 after tying for fifth place in Santa Cruz. Other observations this week:
Wysocki was a unanimous choice for number one this week, as opposed to post-Glass Blown Open, when he and Eagle McMahon took a roughly 60/40 split. This time, McMahon and his fifth-place tie at the Masters Cup stole second from Paul McBeth, who 33 percent of voters put in the runner-up slot.
Jeremy Koling slipped off the top 10 pace on Sunday in Santa Cruz, and James Conrad fell all the way to 35th. Still, the directors are banking on talent, and no doubt these two will hang around until the tour gets more wooded.
Besides a slight flip-flop between Catrina Allen and Sarah Hokom, the Open Women's division remained fairly static. Let's see if Zoe Andyke can hang on the list through the Beaver State Fling.
A.J. Risley holds onto his showing in the poll by making a late-tournament charge in Santa Cruz and moving up to 21st. He started Sunday in 28th.
On to the rest. See you in Portland!
Open
Open Women