Decade on Display: McBeth Elevates the Game
Decade on Display: McBeth Elevates the Game
The five-time PDGA World Champion looks back at his decision to make disc golf a career
Friday, December 27, 2019 - 18:05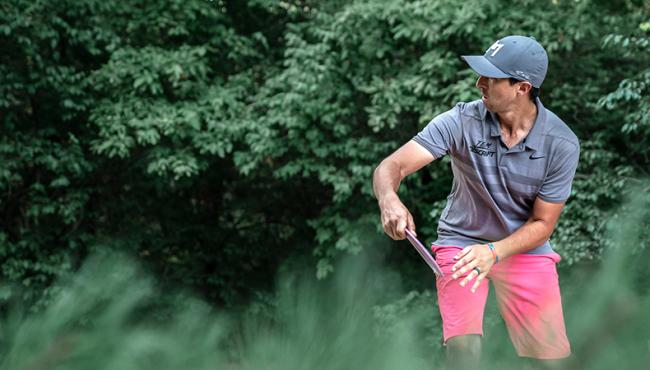 The 2010s saw exponential growth for both disc golf and the PDGA. We're looking back on a phenomenal 10 years in our Decade on Display series, where we reflect and reminisce about the sport's successes both on and off the course. Keep an eye out for more through the end of 2019.
When the clock struck midnight on January 1, 2010, Paul McBeth was just a sometimes spiky-haired 19-year-old from Huntington Beach, California, with four C-Tier wins and seven B-Tier titles to his name.
When the clock strikes midnight on January 1, 2020, he'll take 10 years of dominance and a strong case as the best disc golfer of all time with him into the new year.
One hundred eight wins, including five PDGA World Championship titles and 10 additional Majors. More than $475,000 in on-course earnings. Disc golf's first million-dollar contract. The de facto face of the sport.
With a decade's worth of hindsight, it seems McBeth, now 29, made the right choice to pursue this burgeoning career path. But there was a time, as he tells it, where he was on the fence. In 2010 he was toeing the line between baseball, where he thrived as a shortstop and second baseman, and disc golf. Sitting between two worlds, though, wasn't enough for someone with McBeth's competitive drive. He wanted to be all-in, and more.
He wanted to be, in his words, "a pioneer."
"I was still playing both sports, and I was kind of at that crossroads where I was like, 'Wow, I gotta choose one or the other,'" McBeth said. "'I'm being above average at both, but I'm not being great at one.'"
A testament to this dilemma lies in his PDGA player statistics for 2010: He only played 15 tournaments, with a long gap between the Memorial Championship in March and his trip to Pro Worlds in July in Lemon Lake, Indiana.
That Pro Worlds, though, was the game-changer. McBeth – 1022-rated at the time – finished in 12th place, 12 strokes behind eventual champion Eric McCabe before the final nine, to take home $700 and a new outlook on the sport.
"I was like, 'If I can do this without practicing – '" McBeth said. "I was like, 'What can I do if I actually put all my time and effort into disc golf?' I took 12th. I should be actually able to win this if I focus."
There was more than just victory on his mind, though. Baseball already had its legends, a product of a 150-year professional history. In disc golf, McBeth saw a nascent sport, one with its own heroes but still plenty of opportunity for explosive growth. And with that growth, an opportunity to build his own legacy.
"In disc golf, I can establish a sport and still be considered the greatest to play if I do it right," McBeth said of his thought process. "I could be a Babe Ruth instead of a Derek Jeter."
He swung for the fences in 2011, quickly securing his first PDGA National Tour victory at the Memorial. He added another at the Beaver State Fling, but a bout of poison ivy – McBeth is notoriously allergic – held him back at Pro Worlds in Santa Cruz and he finished in 15th.
That miss simply fueled the fire for another year, and in 2012 he took down his first world championship in Charlotte, North Carolina.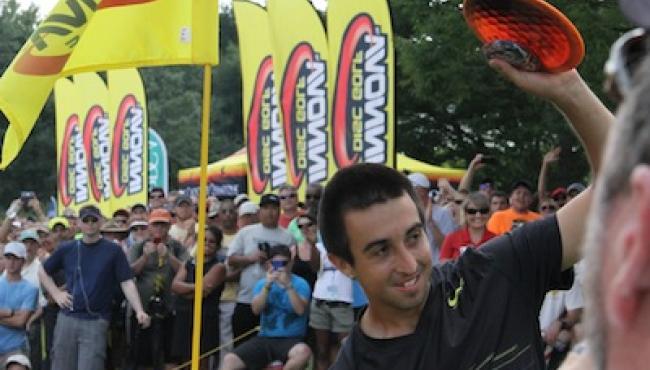 The floodgates opened from there, as McBeth piled up five PDGA Player of the Year awards (2013-2015, 2018 and, presumably, 2019), established records for the highest player rating (1060, this year) and highest-rated round (1132 at the 2013 Memorial Championship), and ushered in an era where disc golfers more fully dedicated themselves to being athletes.
With so many outstanding moments deserving attention, I asked McBeth for his takeaways from several of his greatest hits over the last 10 years.
On his 1121-rated final round during the 2013 Vibram Open, widely considered a better performance than his record at the Memorial:
"I recall missing two putts that I could've made, on hole 6 and hole 14. Or hole 6 and 13, sorry. Those two holes. That's what I recall most. It's weird – Maple Hill, in my eyes, if I can throw the disc straight for 18 holes I can duplicate that. But that's the biggest challenge, is being able to execute that on that course."
On his 2014 Pro Worlds playoff duel with longtime adversary Ricky Wysocki:
"It definitely increased [the rivalry], you know? There was '14 '15 '16 '17, him and I – and he took second place [when I won and] when he won his two I was second.

"There were the battles at Worlds before 2014, but that probably put more eyes on it and people followed that rivalry more than ever after that."
On sweeping the PDGA Majors in 2015:
"Winning the five Majors in 2015 was big, but at the time I didn't realize how big it was. I think winning the Worlds this year was a really big deal, [after] switching the sponsors. I think signing the contract with Discraft and winning Worlds the same year was the most significant…I think having those things, coming after not winning the two [previous years], has been the biggest moment.

"…In my mind [2015] was overshadowed with 'I just need to win USDGC.' It didn't have to do with the Slam – that was obviously a big deal, but…I think if I would've went out and won USDGC this year it would've been better than that year."
On what he sees as his best performance:
"If I was to pick the greatest round ever, it was the 18-down at Toboggan [during the 2018 Discraft Great Lakes Open].

"Just the holes that I had to birdie there – they're just not birdieable. I think there's two or three holes that are just as hard [at the Vibram Open] – hole 6 there is really difficult to birdie. Toboggan has four or five holes that are that hard, par-3 wise.

"Just being able to get those five in one round – no one else is gonna do that, no one else has done that. And I don't know if anyone will do that again. I like the challenge of those holes, and maybe they'll move them back. They made the course easier this year, and still no one shot near that. I think that's my best round I've ever played."
On the impact of the 18-under performance making ESPN's SportsCenter:
"It wasn't just, 'Oh, a top 10.' It was a full two-minute segment. That was something that had never been done [for disc golf] and I think that really got our sport in the public eye. I think it'll be replayed for a while. I think that will be talked about over a top 10 shot.

"And then having the last name McBeth helped with the references, so that was pretty cool."
On his biggest disappointment this decade:
"It makes me sad there's not more people in the position that I am in. It's kinda disappointing to see that. I think there's still a lack – I don't think enough people take this seriously, like it's their job. I think that's kinda disappointing to me that people don't treat it the way I treat it."
On his biggest impact on disc golf:
"Making it professional, keeping it a little more professional.

"When I got into the sport, I was embarrassed to say I was a disc golfer. To me – I would always hide it…I would just say, 'Oh, I'm here for work.'

"Now I say that openly and feel a little bit more proud about it: 'I play disc golf for a living,' and people are like, 'Wow, that's so cool,' to where 10 years ago I wouldn't say that out in public…To feel like I had a part of that, that's something I think is really cool and I think I've had some impact on that."
With as much of an imprint as McBeth has already left on disc golf in 10 years, he's not even 30 years old. The possibilities that lie ahead, then, had him looking for inspiration from yet another athlete who transcended his chosen sport: 18-time NBA All-Star Kobe Bryant.
"He had two Hall of Fame careers, and I want the same," McBeth said. "I want my second 10 years to be more accomplished than my first 10 years, but I want them [both] to be Hall of Fame-worthy. I want to have more world titles, more wins, but I want to make more of an impact off the course, too.
"I think it's going to be a busier 10 years."