Challenge Awaits as National Tour Returns to Iron Hill
Challenge Awaits as National Tour Returns to Iron Hill
How to Watch the National Tour - Delaware Disc Golf Challenge
Wednesday, August 25, 2021 - 09:55
The trees don't just tower over Iron Hill, they punish every slight miscue. Hit the narrow gaps, and be rewarded. Miss them, and the trees can show no mercy.
A true test awaits as the PDGA National Tour, in its 18th season, resumes this weekend at the Delaware Disc Golf Challenge Driven by Innova in Newark, Delaware.
Action kicks off Friday for three rounds at historic Iron Hill for the fourth and penultimate National Tour stop of 2021.
The last edition of the event proved that anything could happen at the boulder-filled and tree-filled track.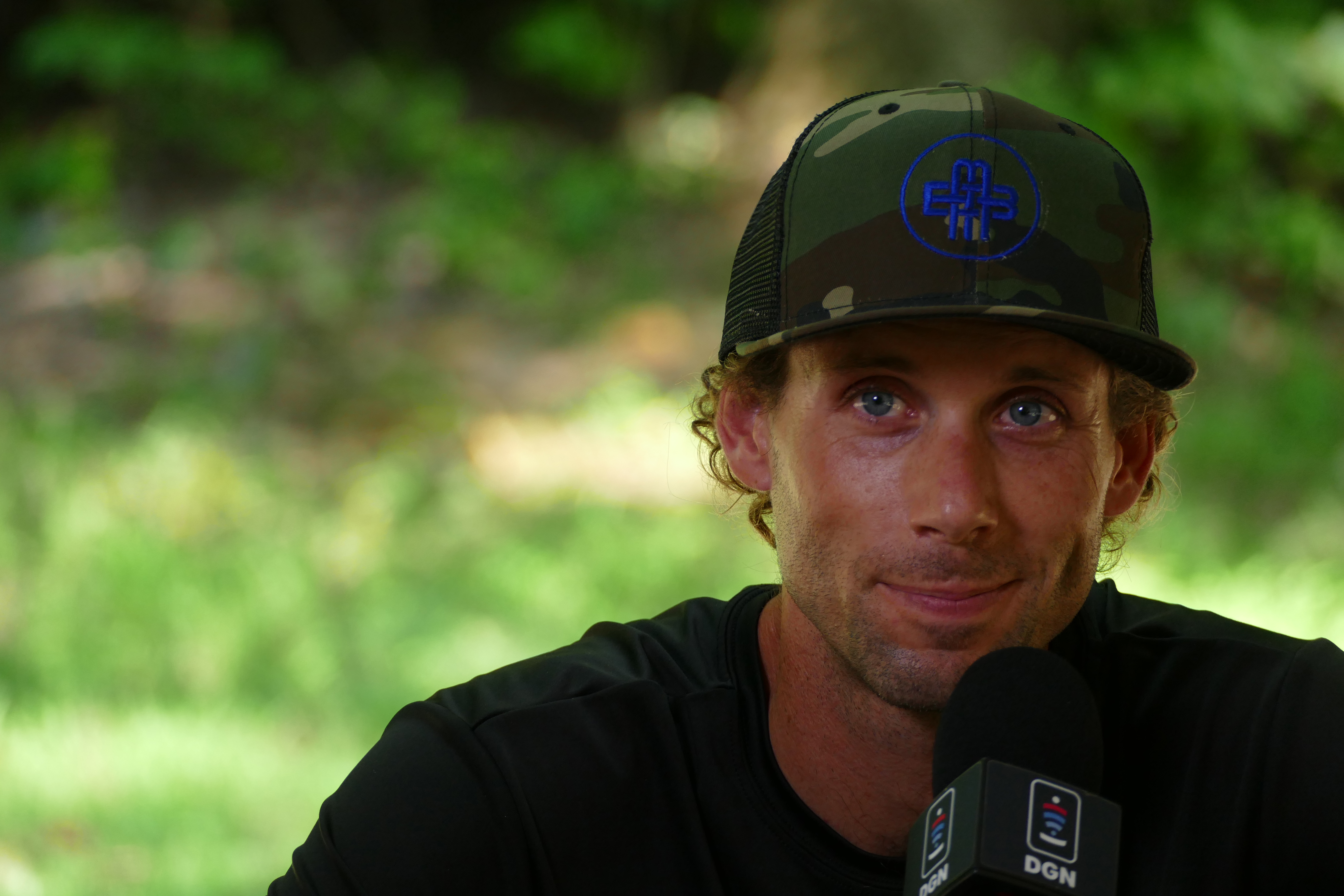 In 2019, Matt Bell launched a final-round surge for a chase-card win over Ricky Wysocki while Catrina Allen battled down the stretch for a three-stroke win over Kristin Tattar in FPO.
It was the second title for Allen, and the third time in the past four stops in Newark that Wysocki finished in second. Wysocki won the DDGC in 2013.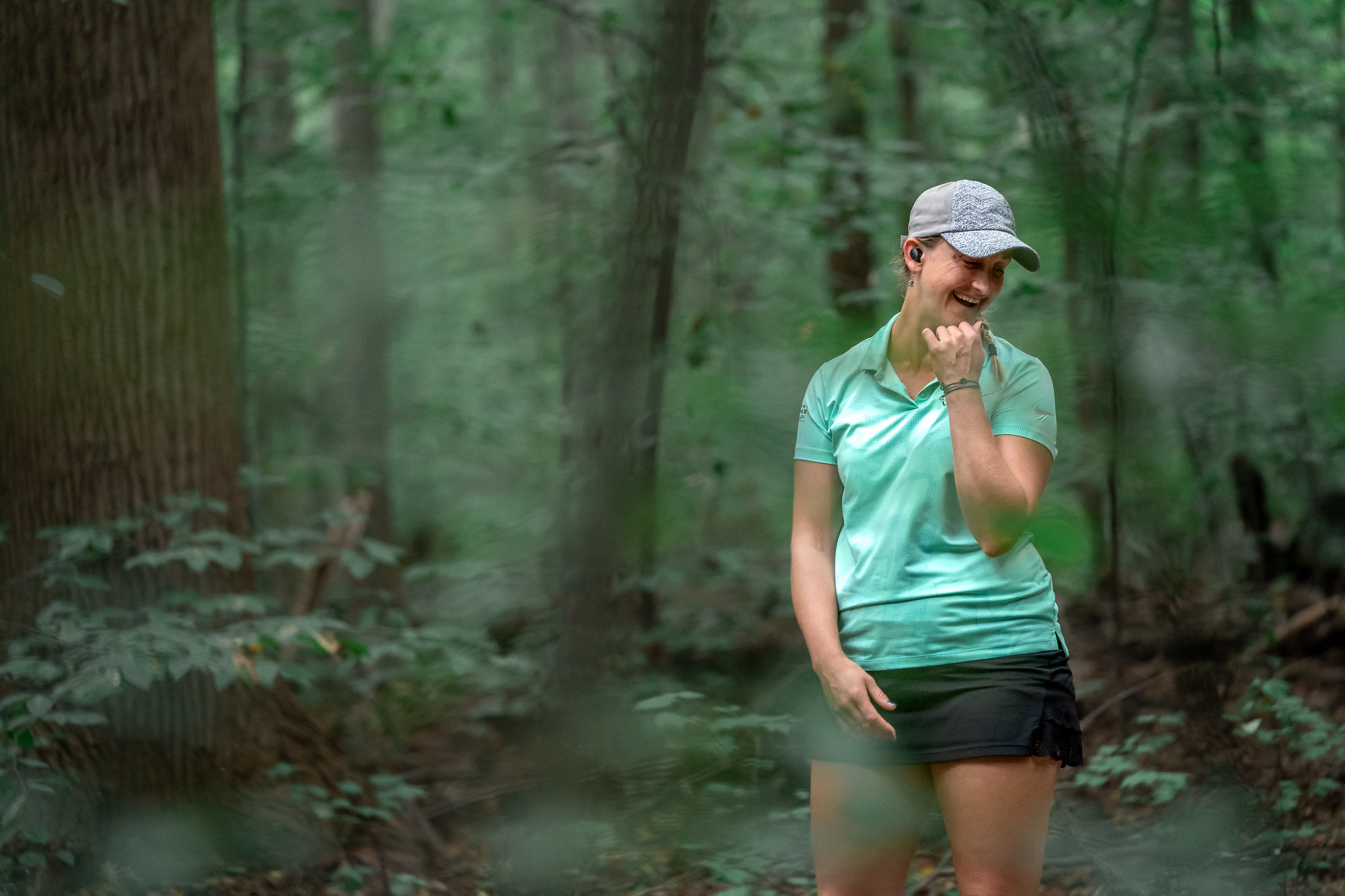 Iron Hill is located near the site of the Battle of Cooch's Bridge in 1777, which was also known as the Battle of Iron Hill. It is reported that the battle, which was under orders from General George Washington, was the first battle in which the Stars and Stripes were flown.
More on the history of Iron Hill »
It's historic, it's beautiful and it's a true test at Iron Hill.
And, with six post-production crews on site as well as the Disc Golf Network providing live coverage, it's time to see who is up for the challenge.
Here's everything else you need to know about how to follow the PDGA National Tour - Delaware Disc Golf Challenge:
Tee Time & Round Ratings
Official scores, tee times, and round ratings can be found at the official event page on PDGA.com.
Delaware Disc Golf Challenge Designated as Phase 3 Event
The DDGC, as well as the remaining PDGA Elite Series events for 2021, will be operating in Phase 3 of the COVID-19 Requirements and Best Practices for PDGA Elite Series Events.
Live Video Coverage 
Disc Golf Network | Subscribe 
The Disc Golf Network (DGN) is the new home of live disc golf. Built by the Disc Golf Pro Tour, the DGN is a subscription streaming and on-demand platform much like Netflix or Disney+. Covering the world's best players competing in the sport's most elite tournaments, a subscription includes post-produced coverage of select disc golf tournaments as well as exclusive disc golf shows, touring pro interview series, podcasts, and other segments only available on the Disc Golf Network. The DGN offers a PDGA Member discount of 50% to all active members bringing the cost down to $4.49/month.
Round One MPO Feature Card
Ricky Wysocki
Matt Bell
Paul Ulibarri
James Conrad
Round One FPO Feature Card
Catrina Allen
Vanessa Van Dyken
Sarah Hokom
Heather Young
DGN Press Conference | Watch
Hear from some of the players before the action gets going during a press conference from 2-4 p.m. ET on Thursday, live on the DGPT's YouTube channel. Here is the tentative schedule for the press conference (all times ET):
2:00 p.m.: Jimi McIlvain
2:10 p.m.: Todd Lion
2:20 p.m.: Matt Bell
2:30 p.m.: Gregg Barsby
2:40 p.m.: Matt Orum
2:50 p.m.: Holly Finley
3:00 p.m.: Ricky Wysocki
3:10 p.m.: Sarah Hokom
3:30 p.m.: Heather Young
3:50 p.m.: Natalie Ryan
4:00 p.m.: Catrina Allen
Instant Scoring
Stats on stats on stats. Keep an eye on UDisc Live all weekend for the in-the-moment moves from the tournament field.
Post Production Video Coverage 
Jomez Productions | Subscribe 
MPO Lead Card / MPO Feature Card
Chris Dickerson
Nikko Locastro
Nathan Queen
Andrew Fish
FPO Lead Card / FPO Feature Card
Kona Panis
Ellen Widboom
Holly Finley
Stacie Rawnsley
Gatekeeper Media | Subscribe 
MPO Chase Card / MPO Feature Card
Calvin Heimburg
Matt Orum
Colten Montgomery
Michael Johansen
MPO Second Chase Card / Feature Card
Adam Hammes
Andrew Marwede
Raven Newsom
Connor O'Reilly
FPO Chase Card / Feature Card
Rebecca Cox
Elaine King
Becky Harris
Kat Mertsch
FPO Second Chase Card / Feature Card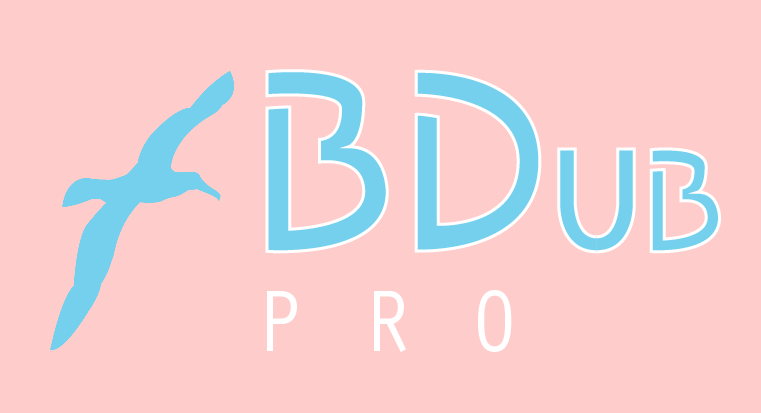 Jessica Weese
Alex Benson
Natalie Ryan
Deann Carey
Articles
Check back to PDGA.com daily for a recap of all of the action from the 2021 Elite Series.
PDGA Social Media