2023 PDGA Majors Awarded
2023 PDGA Majors Awarded
World Championships, USWDGC sites announced
Monday, December 27, 2021 - 14:00
PDGA Major Events are the premier national and international competitions for the sport of disc golf each year, featuring the world's best disc golfers competing for World and National Titles in multiple skill, age, and gender-based divisions. These PDGA marquee events offer any city or town the chance to host an international sporting event in their community, drawing interest and attention to the location, and generating a significant economic impact for local businesses.
Hosting a PDGA Major is no easy task. Interest was shown from several involved local organizing committees (LOC), meaning selection of these events was difficult, as so many excellent bid packages were submitted. After much deliberation from the PDGA Staff and the PDGA Board of Directors, the Professional Disc Golf Association is pleased to announce the award of the following 2023 PDGA Major Events.
Drumroll please!
2023 PDGA Professional Disc Golf World Championships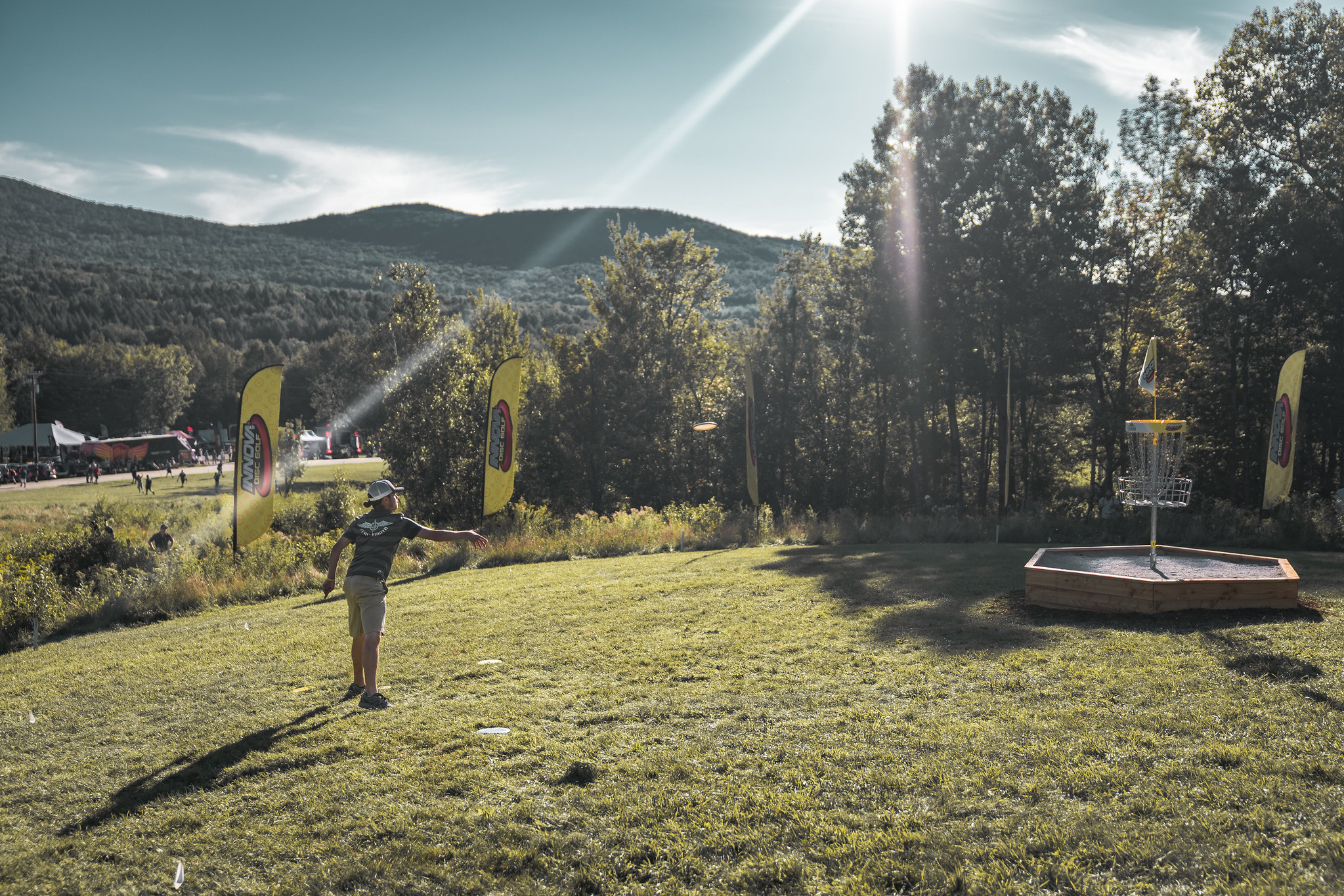 2023 Location: Jeffersonville, VT, USA
2022 Location: Emporia, KS, USA
2021 Location: Ogden, UT, USA
2020 Location: Not Held
2019 Location: Peoria, IL, USA
The 2023 PDGA Professional Disc Golf World Championships will be held at Smugglers' Notch Resort in Jeffersonville, VT. USA. Proposed courses for use are Brewster Ridge DGC and Fox Run DGC, two of the highest rated courses in the world, which are situated on one incredible piece of property.  
"Smuggs," as it is referred to by the locals, plays host to the Green Mountain Championship, a regular stop on the Disc Golf Pro Tour. This is also the same location of the 2018 PDGA Pro Worlds event, as well as the 2019 PDGA Masters Worlds event. Both were run to great success, and players left with a taste of what this amazing venue has to offer. Although it is in a somewhat remote part of Vermont, due to the fact that lodging, dining, disc golf, and almost all ancillary events take place on-site, once you get to the resort, you can park your car for the rest of the week. Transportation for event participants is via free shuttle systems, and everything is within minutes of your condo. Ancillary activities such as Fall Fest, a music and craft festival that runs during the event and draws in thousands of people, help to put disc golf in front of a broader audience, and spectator amounts are expected to be about 3,000 for the final day of competition.
PDGA Pro Worlds Facebook Page »
Smugglers Notch Resort will roll out the red carpet for this event, and will offer discounted lodging for players, staff, and media. This venue has proved to be a top choice for competitive disc golf, and the balance between the two courses will produce worthy World Champions in the MPO and FPO divisions. It is for these many reasons and more that we hope to see you in Vermont in September for the 2023 PDGA Professional Disc Golf World Championships.
"Being awarded the PDGA Pro Worlds in and of itself  is an incredible honor, but to serve as Tournament Director for the second time at the 2023 Championship is particularly special. It affirms the incredible stewardship the team at Smugglers' has dedicated to the Disc Golf Center after my departure in 2019. We loved hosting 2018 Pro Worlds and learned so much. With that experience, and the subsequent growth of the sport, we hope to reach new heights for professional Disc Golf through the 2023 edition. 

"The two courses that will be used, Brewster Ridge and Fox Run Meadows, provide wonderfully challenging tests for competitors. Co-designed with Steve Brinster, they are ranked as the #5 and #12 courses in the world according to UDisc and offer both classic New England woods and open rolling meadows with punishing out of bounds, respectively. Fox Run, where the 2023 World Champions will be crowned, delivers a thrilling spectating experience, with the ability to host thousands on the course, as well as at the Resort. Smugglers' Notch Resort has been rated as the top resort for family vacations for over 20 years, most recently winning the #1 Overall Resort ranking from Ski Magazine for the 2021-22 season."

"This event team will be full of experience. Disc Golf Vermont, led by Chris Young, the VT PDGA Representative, will join the event team. Sean Jack and Shawn Mercy, who run the OTB open, will serve as Assistant Tournament Directors. Steve Brinster will help oversee course changes and competition preparedness and we will have the full team at the DGPT supporting the event." — Jeff Spring
"Smugglers Notch Resort is thrilled to bring the PDGA Pro Worlds, the most important and prestigious event in disc golf, back to Vermont and the Smugglers' Notch Disc Golf Center. We are proud to be one of the elite disc golf destinations in the world and have already begun preparations to deliver a wonderful experience when we host the disc golf world in 2023." - Nick Hover, Disc Golf Center Director, Smugglers' Notch Resort
2023 PDGA Amateur Disc Golf World Championships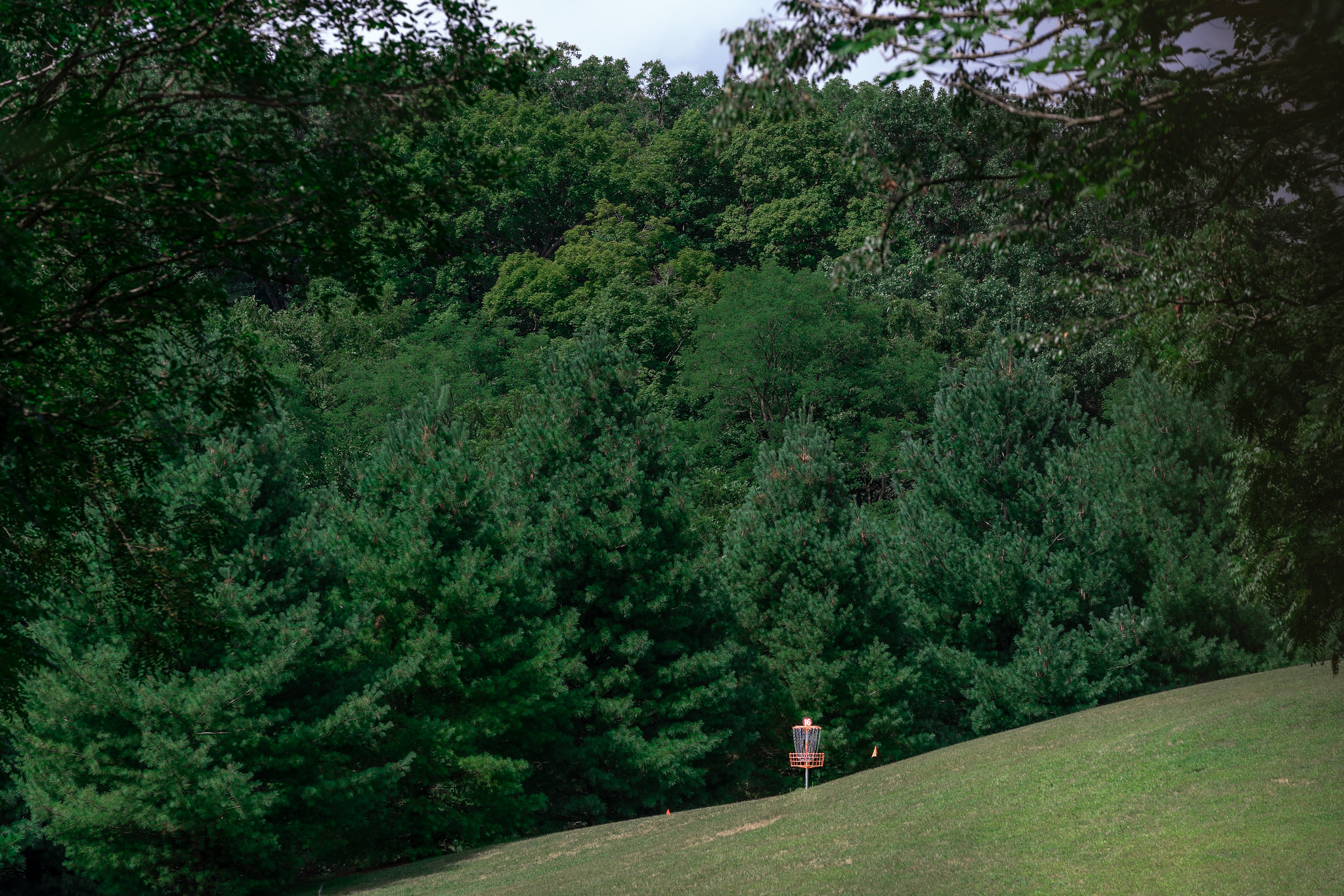 2023 Location: Peoria, IL, USA
2022 Location: Evansville, IN, USA
2021 Location: Orlando, FL, USA
2020 Location: Not Held
2019 Location: York County, PA, USA
At the 2018 Fall Summit, the PDGA Board of Directors yielded a change to the organization's World Championship formats, as age-based divisions for both the amateur and professional fields will be combined into a shared Masters Disc Golf World Championship event starting in 2022. The new format will mean the annual Amateur Disc Golf World Championships will only include the Advanced and Advanced Women's divisions. Younger disc golfers will continue to compete in the Junior Disc Golf World Championships, and the Open and Open Women's PDGA Professional Disc Golf World Championship will remain its own showcase tournament.
The 2023 PDGA Amateur and also the Junior Disc Golf World Championships will be held simultaneously in Peoria, IL USA. Nate Heinold, of Ledgestone Insurance Open and 2019 Pro Worlds fame, has submitted an incredible proposal in company with the Peoria CVB, as well as the many Parks departments that surround the City of Peoria, IL. The bevy of exceptional courses in the area present an opportunity to select those that are well-fit to host players of any skill level. Nate and his Team have proven over the years at the Ledgestone event that they have the bandwidth and wherewithal to Host an event of this magnitude.
PDGA Amateur Worlds Facebook Page »
After working alongside of Nate during the 2019 Championship, the PDGA Staff was blown away by the level of experience and expertise displayed by this Team, especially in the core staff members Nate has at the helm. Along with vast support from the surrounding disc golf Clubs and CVBs, this event team have garnered an international reputation for hosting top-notch disc golf events, including the Ledgestone Insurance Open, which has drawn thousands of players to the Peoria area for the last several years, and the 2019 Pro Worlds event, which brought in over 5,000 spectators. Understanding the realized value and financial impact of the most recent iterations of these events, it should be easy for players to see why Nate has big goals for this 2023 event. He is a TD that sees the devil in the details, and is always pushing to be the best, while providing safe and fair competition. We expect this crew to produce a phenomenal combined Amateur/Junior Worlds in July of 2023, which will be one to remember.
"It means a lot and is a testament to what we have created in Central Illinois to say that as of 2023, we will now be able to claim that we have hosted all of the various PDGA World Championship events. It's a testament to the team we have built on the ground but also to the courses we have built in this area. Central Illinois is a disc golf destination." — Nate Heinhold
2023 PDGA Masters Disc Golf World Championships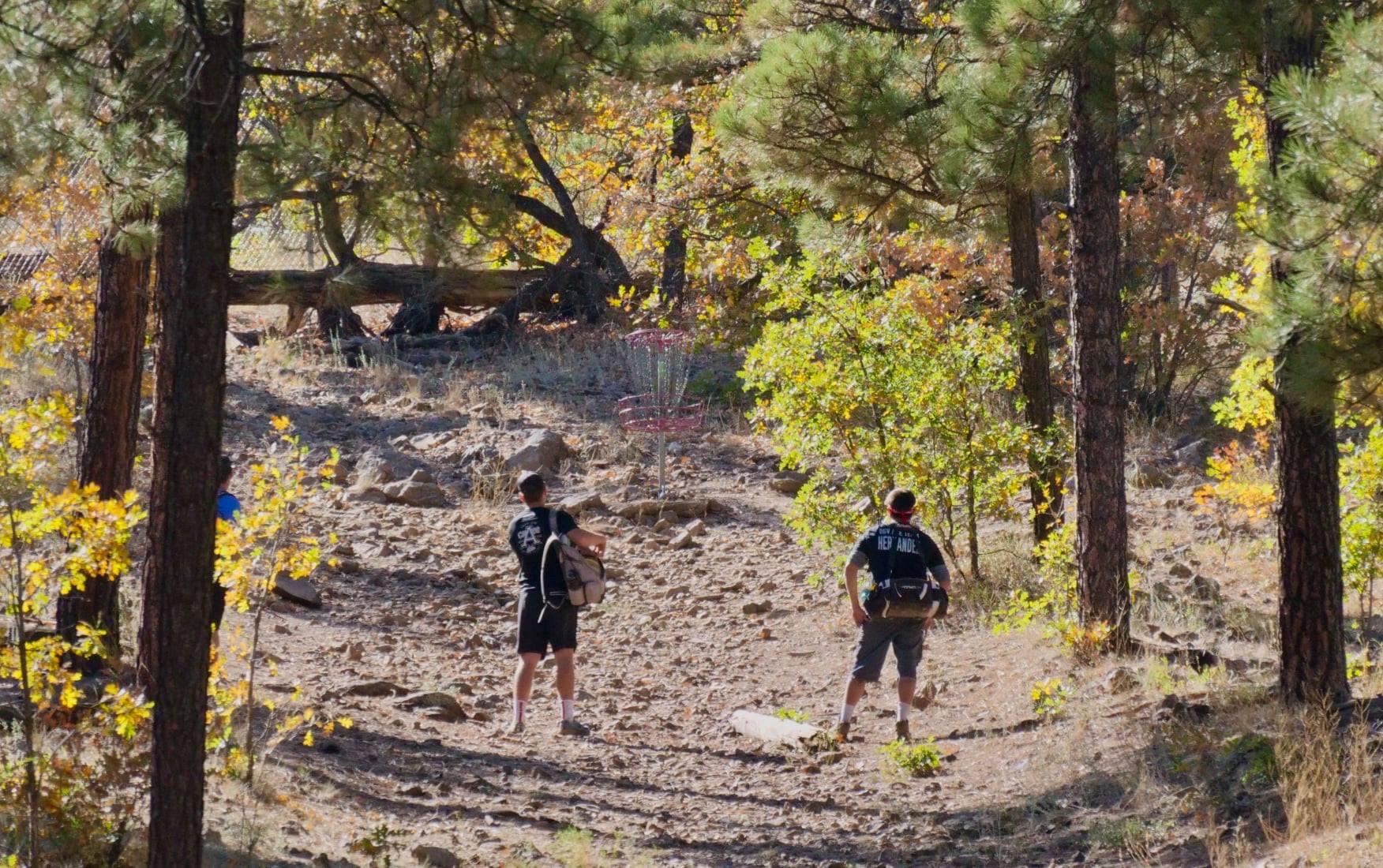 2023 Location: Flagstaff, AZ, USA
2022 Location: Peoria, IL, USA
2021 Location: Johnson City, TN, USA
2020 Location: Not Held
2019 Location: Jeffersonville, VT, USA
The 2023 PDGA Masters World Championships will be held in Flagstaff, Arizona USA. "Flag" was host of the 2003 Pro Worlds and the 2005 Am Worlds events, which makes the 2023 Masters Worlds event the 20th anniversary of that Pro Championship. The members of the local organizing committee have changed quite a bit since that time, but the current disc golf community is following in the footsteps of their predecessors and is ready to bring the top age-based competitors back to Flag to experience the amazing courses, fantastic weather, and abundant outdoor recreation opportunities that are synonymous with this part of the Southwest. The support of the local CVB, the Flagstaff Disc Golf Club, the Arizona Disc Golf Club, the Prescott DGC, and the Las Vegas Disc Golf Club all accompany this bid, giving them a vast volunteer and support pool. Courses proposed for use are Thorpe Park, McPhereson Park, AZ Snowbowl (36 holes), Northern Arizona University, and a new track at Fort Tuthill, which is a recreation facility just outside of town.
PDGA Masters Worlds Facebook Page »
Flagstaff is located in the heart of AZ, on Interstate 40, and very close to scenic hotspots such as the Grand Canyon, Meteor Crater and Sedona (of which tours of all 3 locations are listed as ancillary activities). This provides an extra alternative to explore the area and escape the rigors of competition and the other proposed social activities. This location has perfect weather in July, never breaking 90 degrees and cooling to below 50 at night. No bugs and no humidity are also a huge plus. Flagstaff sits at an elevation of over 7,000ft above sea level, so every physical activity is more demanding, and the flight characteristics of the discs will change significantly. Everything in Flagstaff is 20 minutes away, so the convenience of being in this small mountain town will be evident. Flag is known as a Gateway to the Grand Canyon and is a popular stopping point for all travelers, both domestic and international, so this event will provide great exposure of the sport of disc golf to a truly international crowd. Masters Worlds will run in July of 2023.
"Flagstaff Disc Golf Club is beyond excited to return a PDGA World Championship to Flagstaff for the 20th anniversary of Flagstaff hosting its first PDGA Championship event. We've put in a lot of work since then, added some new courses, and we are eager to show off what our Club, the City of Flagstaff, and Northern Arizona have to offer the global disc golf community. Players can expect challenging, technical courses with elevations from 7,000' to 10,000' on a desert mountain island like nowhere else in the world." — Flagstaff Disc Golf Club
2023 PDGA Junior Disc Golf World Championships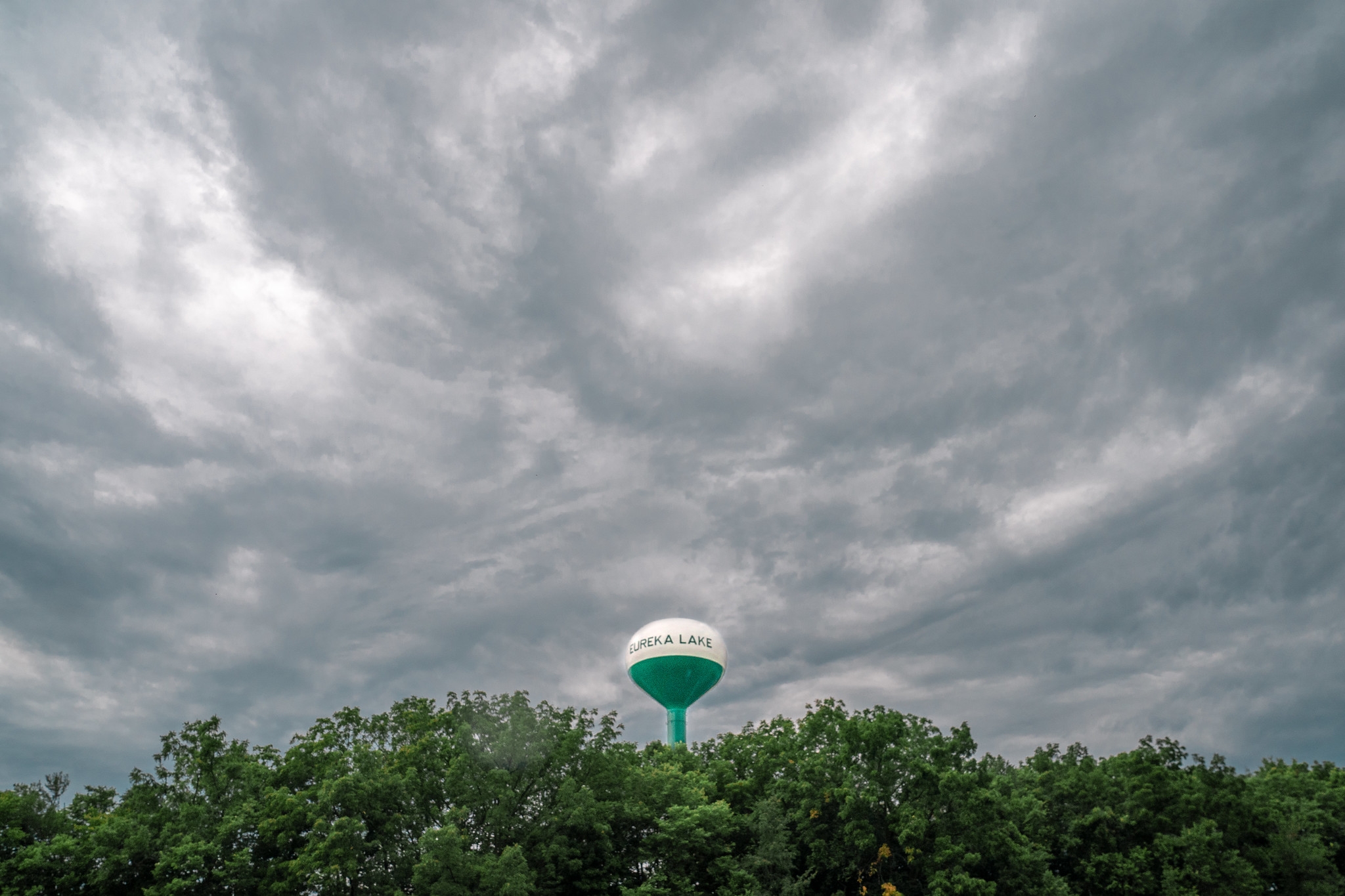 2023 Location: Peoria, IL, USA
2022 Location: Peoria, IL, USA
2018-2021 Location: Emporia, KS, USA
The 2023 PDGA Junior Disc Golf World Championships will be help in Peoria, Il USA, and will be run in conjunction with the 2023 PDGA Amateur Disc Golf World Championships in July of 2023. For more information, see the section above discussing the Amateur Worlds event.
2023 PDGA United States Women's Disc Golf Championship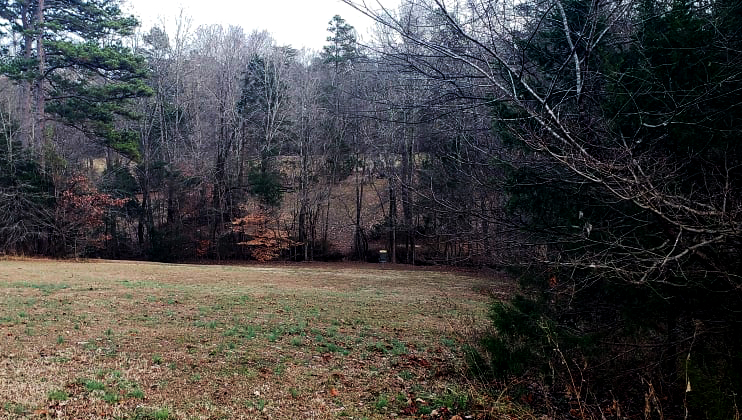 2023 Location: Burlington, NC
2022 Location: Madison, WI
2021 Location: Rocklin, Auburn, Orangevale, CA
2020 Location: Not Held
2019 Location: Spotsylvania, VA
First, let us point out that beginning in 2015, key members of the PDGA Women's Committee have been involved in the review process to provide insight and feedback on these bids to the PDGA Staff and BoD. The goal is to not only select the best bidder as host of the event, but also to identify the "hot beds" of Women's disc golf, effectively having a positive impact on the attendance and prestige of the event, while also offering geographic variance from year to year.
The 2023 PDGA United States Women's Disc Golf Championship will take place in Burlington, North Carolina. The bid was submitted by Grace VandeVisser of Alamance County Convention and Visitors Bureau, in conjunction with Burlington Recreation and Parks and Alamance County Recreation. 2023 proposed TD Chuck Connelly is quite familiar with the Alamance support staff, and after his involvement with the 2017 USWDGC as Assistant TD, the logistics of running this particular Championship. Add to his team Tim Barr (who TD'd the 2017 USWDGC in Johnson City, TN. to great success), former State Coordinator Phil Lawrence (who would serve as volunteer coordinator in 2023 and filled that same role for a widely-successful 2018 Am Worlds), and Elaine King as Events Coordinator (Hall of Famer, Women's Committee representative, Medical Committee Representative, and BoD Vice President), and you will notice the years of experience and knowledge displayed by this stellar events team.
The event is slated to run in Cedarock Park, which has two permanent courses and a third temporary track, which is expected to become a permanent fixture in 2022. The park is a 500-acre park in the foothills of the Cane Creek Mountain Range. It is one of the largest county operated parks in the state. Improvements over the last few years include new signage on the courses as well as new concrete tee pads on the Cedarock Course and the Wellspring Course. This same facility was used to host the 2013 US Masters event. In addition to these three courses, the proposal offers two additional local courses to round out the course list, should they be deemed necessary.
There is plenty of substantiated community support including a large volunteer base from the two area disc golf clubs; the Burlington Area Disc Golfers (BADGER's) and Disc Golf Underground. All disc golf competition and many of the ancillary offerings will take place at Cedarock Park and on-site camping will be available. The proposed courses cater to the varied skill levels present at the USWDGC.
Chuck and his staff are passionate about disc golf, and their desire to Host a memorable event is reinforced by their unmatched attention to detail. This LOC understands how important the convention aspect of the USWDGC is, and will place as much emphasis on ancillary activities as they will the competition itself. Burlington is also home to Elon University, which populates the town with an energetic, youthful, and outdoor recreation-heavy vibe, of which players will be encouraged to explore, come September 2023.
This is a new era for Women's disc golf, as female-only events and Tours have been popping up with regularity around the Globe. The addition of the PDGA Women's Global Event in 2014 and the PDGA October Women's Initiative has only strengthened female representation within the PDGA and sport of disc golf. Understanding the quality and appropriateness of the courses, the capabilities of the Host Team, and the ever-developing female disc golf scene in the area, we are excited for the USWDGC to run in North Carolina in 2023.
"The city of Burlington, Alamance county and the Burlington Area Disc Golf Club are beyond excited to host the 2023 United States Women's Disc Golf Championship.  We have been hard at work with local municipalities to create a venue capable of hosting ANY major in disc golf and are thrilled to start with the USWDGC!  Since hosting the 2013 Selinske Masters, the Burlington area has never released it's sites on hosting another PDGA major and that time is once again in our future. 

Cedarock park has been home to disc golf for almost 4 decades and will be the venue for all THREE courses being used for the 2023 UWSDGC.  A strong committee has been formed to create a balanced, competitive and most importantly, enjoyable week for all in attendance.  With Tim Barr at my side and Elaine King to help guide us with extracurricular activities and a huge supporting staff of seasoned TD's, state coordinators, hall of fame members and experienced volunteers we have our goal set to offer every competitor one of the best tournament experiences of their lives.

I eagerly anticipate the opportunity to fulfill a dream by directing the USWDGC in 2023 and look forward to seeing you all once again." — Chuck Connelly
2023 PDGA Tim Selinske United States Masters Championships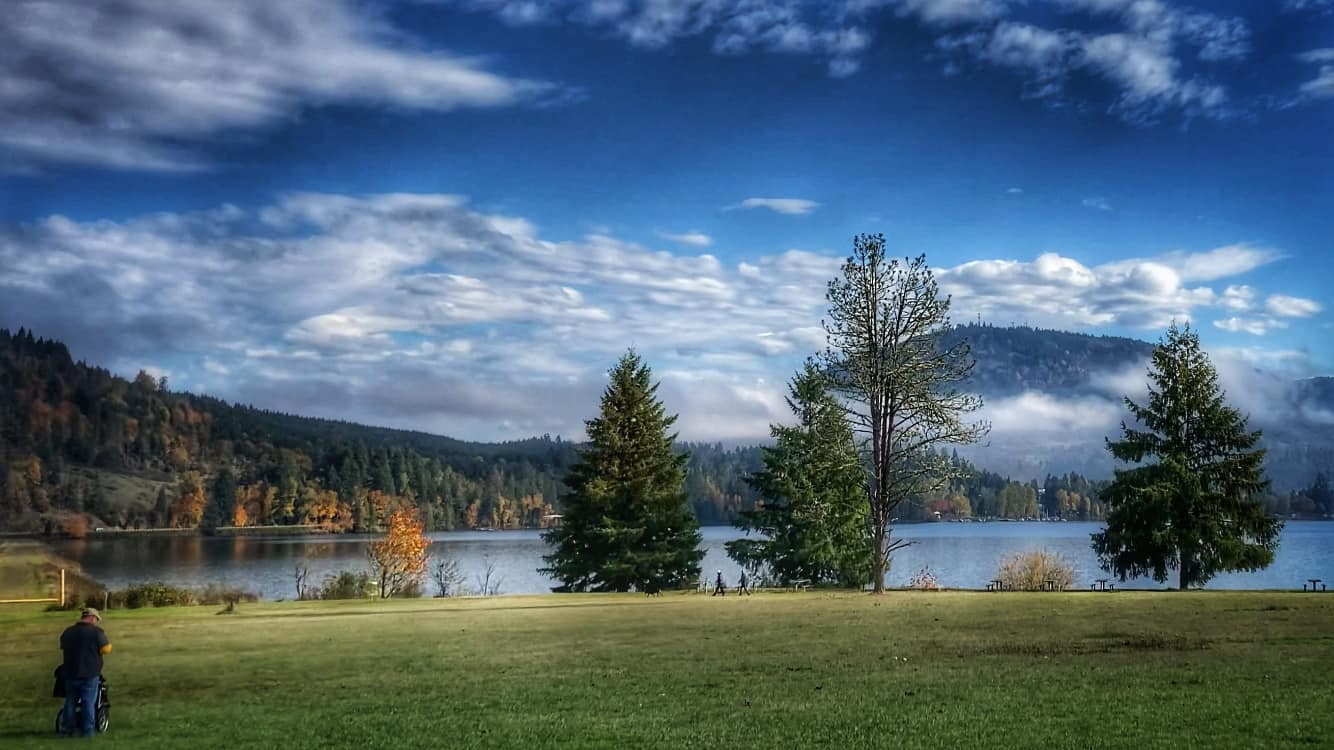 2023 Location: Eugene, OR
2022 Location: Quad Cities, IL/IA
2021 Location: Columbia, MO
2020 Location: Not Held
2019 Location: Worcester, MA
The 2023 PDGA Tim Selinske US Masters Championships will be contested in Eugene, Oregon. This creative proposal involves several area disc golf clubs, to include the Eugene DGC, Williamette DGC, Stumptown DGC, Oakridge DGC, and the Florence DGC. They all have partnered with the Eugene, Cascades, and Coast Sports Commission to host the 2023 US Masters event.
The local organizing committee is made up of several experienced tournament directors and avid players, and the support from the surrounding community is amazing. Sponsorship negotiations are well underway with well-known companies in the Eugene area. Also, since this is to take place in the hometown of the Oregon Ducks, a close partnership with the University has been identified as a key piece of the proposal, and the event will likely utilize several of the facilities of the campus for the player's meeting and ancillary activities. The course set provides a unique challenge for all competitors, ranging in length and difficulty. One thing that remains common amongst all event venues, however, is the astounding beauty of the Pacific Northwest.
PDGA Tim Selinske U.S. Masters Championships Facebook Page »
The last time US Masters was run on the Western side of the country was back in 2016 in Stockton, CA, so awarding the event to Eugene presents a great opportunity for our US members "out west". The varied course set and the strength of the organizing team are to be highlighted in 2023.
The competition will offer qualified, age-based players the opportunity to compete for a national title, as well as enjoy the culture and diversity of the pacific northwest and Eugene, Oregon. We have no doubt that Tim Selinske himself will be smiling down on the players as another Major PDGA competition is hosted in his honor in 2023.
"We are thrilled to hear the news of the PDGA US Masters coming to Eugene, OR.  Our disc golf community will be ready to premier a championship course to go with our already beautiful courses that challenge your distance and disc placement. Our city is known for the start of Nike and for hosting the Olympic Track and Field trials, the Prefontaine Classic, and we will be hosting the 2022 Track and Field World Championships.  We are very pleased to be hosting a PDGA Major and giving the experience the Master players deserve. Eugene's official slogan is "A Great City for the Arts and Outdoors" and we are ready to have disc golf be the center of attention. We look forward to seeing you in Eugene, OR." — Rebecca Duffy
2023 PDGA Champions Cup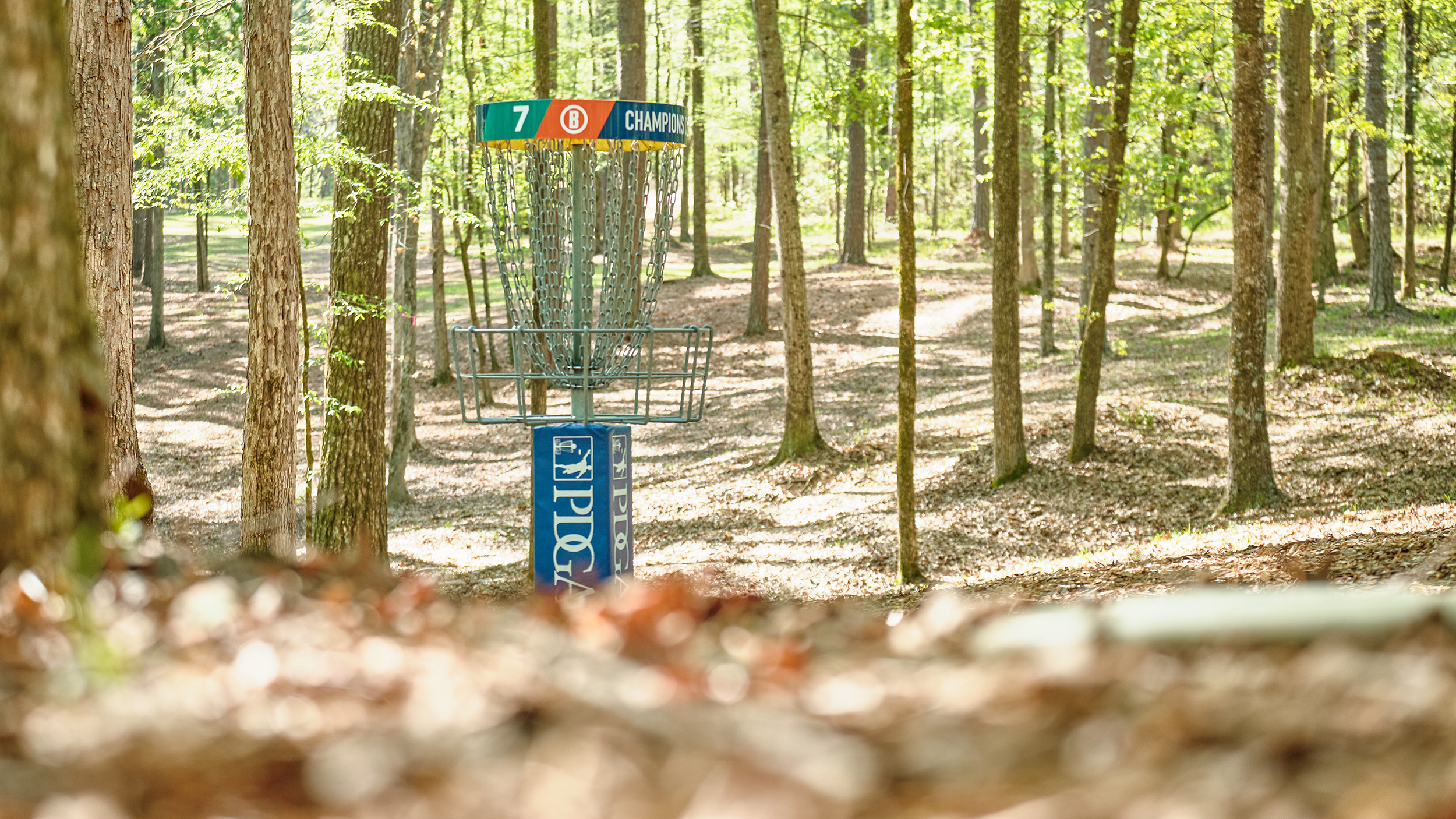 2023 Location: Appling, GA, USA
2022 Location: Appling, GA, USA
UPDATE (August 10, 2022): PDGA Champions Cup Returning to IDGC in 2023 »
PDGA Champions Cup Facebook Page »
Congratulations!
Please join with us in offering our congratulations and support to the host communities of these PDGA Major Events, as well as the many other communities that displayed tremendous effort to produce a bid package to Host a PDGA Major in 2023. We also would like to extend our gratitude to the communities hosting other PDGA Major events throughout the year, e.g. the European Open, the United States Disc Golf Championship in Rock Hill, South Carolina, the College Disc Golf National Championship, and the United States Amateur Disc Golf Championship in Milford, Michigan.
Specific dates for all of these PDGA Majors will be finalized in the near future and will be available on the PDGA website in the coming weeks. We look forward to another exciting year in 2023, and we hope to see you on the course!