Mother Road Classic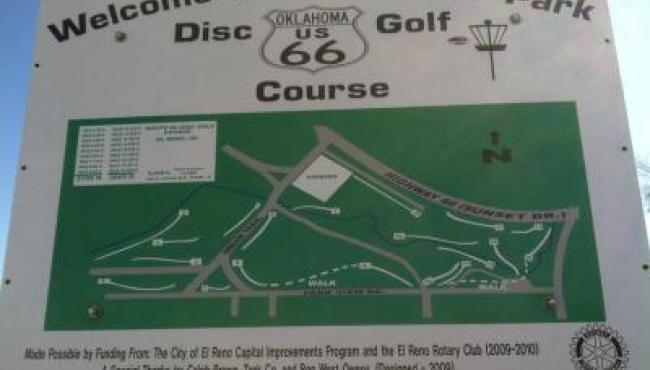 Beautiful El Reno, Oklahoma hosted a PDGA CEP Developmental event on March 3 & 4.
The 1st Annual Mother Road Classic was held in beautiful Adams Park located along historic Route 66. 75 players from surrounding areas and states competed in the two day event that was presented by Twisted Flyer and powered by Innova Champion Discs. Tournament Director Joe Rotan worked closely with the City of El Reno Visitors and Conventions Bureau and Parks Departments to bring the first ever PDGA sanctioned event to El Reno. "The City was very helpful and excited to see how their course would be received by the players. I am pretty sure everyone walked away very happy about disc golf and will return to play in El Reno," Rotan said. All players and staff were treated to a free lunch from world famous Tooters Honk and Holler as well as awesome players packs from the city of El Reno, the Oklahoma Disc Golf Foundation, the Oklahoma City Disc Golf Club and Twisted Flyer. The director of the visitors and conventions bureau, Gene Stroman, was on hand at the event and stated, "We are pleased with the turnout and the atmosphere of the event. Disc golfers are a friendly crowd that seem to take a great deal of pride in their sport. We look forward to many disc golf events in El Reno. Thanks to the PDGA and Twisted Flyer for making this possible."
If you are traveling I-40 or Route 66 on tour this year we encourage touring players to stop by for a practice round on the 7,200 foot course that offers a variety of shots and practice potential.

If you are interested in taking PDGA golf to new areas and levels please contact the PDGA for more information