We Have a Winner!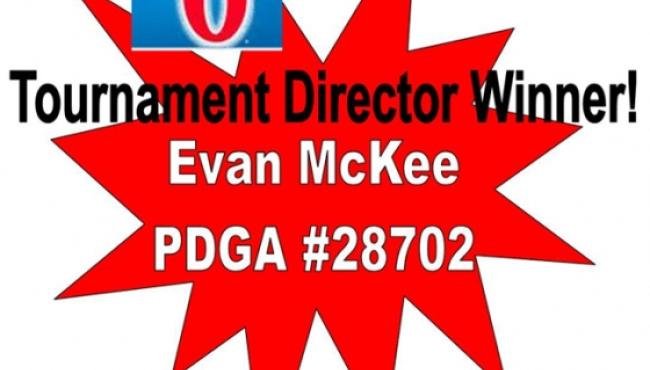 Congratulations to Evan McKee, PDGA #28702, for winning the Motel 6 contest!

Tournament Director Evan McKee was one of 54 event entrants who will be taking home the prize of 2 complimentary nights at a Motel 6 and a $100 American Express gift card. McKee was able to attain 10 room reservations at Motel 6 from competitors at his August event, Hell on the Border, in Fort Smith, AK. Congratulations to you, Evan!

All tournament directors are encouraged to enter. It's simple:


Advertise Motel 6 as a lodging suggestion for your upcoming event(s)
Contact our Motel 6 representative, Kirsten Jenkins, to be submitted in the contest
Jenkins will track how many rooms are reserved for your event
The winner is announced at the end of each quarter based on the highest number of rooms reserved

And remember, the PDGA receives a percentage back from each room stay so thank you for participating in this program! Thank you also to Motel 6 for your partnership with the PDGA and our members.

Questions?

Contact:
Kirsten Jenkins
972-346-7154
[email protected]

Good luck!

For all member discounts please refer to the reverse side of your membership card or the member benefits page on the website.