Grassroots Ideas
Grassroots Ideas
Innovation Grants, Round 1
Wednesday, June 18, 2014 - 11:55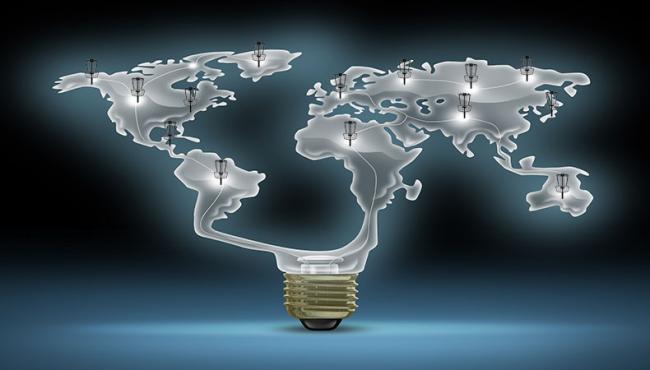 The PDGA Innovation Grant Program was created to increase and promote the awareness of the sport of disc golf and of the Professional Disc Golf Association. Applicants are encouraged to think outside of the box to develop innovative and unique programs which will promote the sport and increase participation. Thirteen applications were received by the PDGA office prior to the June 2nd deadline for consideration for the first wave of these $500 grants to be awarded in 2014.
We're extremely happy and proud to announce the recipients of the five PDGA Innovation Grants have been selected! 
PDGA Innovation Grant Winners
Justin's project is titled "Bringing Disc Golf to Pre-Teens in Need." Justin wants to develop a program for 9-12 year olds with disabilities and social/behavioral issues. He, along with fellow instructor Dr. Chris Tuten #7248, will lead a disc golf workshop on September 11, 2014, teaching the fundamentals of disc golf to this special population. The funds from the grant will be used to purchase discs and equipment to be given to all participants, as well as lunch which will be provided for participants and volunteers. The clinic will take place at Western Carolina University. Justin teaches PE 136 Beginning Disc Golf for academic credit at WCU. He designed Catamount Links, a 13-hole course on the WCU campus in 2006. In 2011, he designed a permanent 9-hole course at Cartoogechaye Elementary School. He has published eight disc golf related articles and led ten disc golf presentations at state and national conventions. He is a previous recipient of a PDGA Innovation Grant, but continues to develop new ideas for special populations and disc golf. The disc golf scene in Western Carolina continues to flourish, partly due to Justin's efforts.
Jeremy Herrboldt, Watertown, SD
Jeremy is a Senior Activities Director at the Watertown Senior Center. He wants to have starter kits (small bag containing a driver, mid, and putter) available for check out for the guests of the Senior Center. There is a course nearby that guests can visit and play disc golf using the starter kit. As part of the concept, disc golf classes and clinics will be offered to interested participants. Discs can be checked out after paying a modest deposit, which will be returned when discs are brought back to the center. All materials purchased are to become property of the Watertown Senior Center with the hopes that a strong senior contingent will be present on the course.
Lydia Kay Palmer, Temple, GA
Lydia is a teacher at Fairplay Middle School in Douglas County Georgia. The title of the project is "Jaguar Disc Golf". Lydia's idea is to develop a disc golf program to be included in the enrichment program at Fairplay. The Enrichment Program is designed to encourage students that might otherwise be less athletic to become more physically active through participation in several non-mainstream sports. Funds will be used to purchase discs and baskets which will become property of the Fairplay Middle School. With funds depleting in the extra-curricular activities budget in public school systems across the country, it would be impossible to kick start programs such as these without some financial support. Lydia has support from the staff and principal of Fairplay, noting the cooperation from the faculty in this initiative.
The title of Bryan's project is "Operation Academic Disc Golf". The intention of the program is to combine disc golf with academics as part of a collaborative teaching initiative which incorporates physical activity and play into the core subjects of Math and English for struggling students. The idea is to have the students play disc golf, and while they are learning the sport, students will also be engaged in measuring, evaluating, and analyzing statistical outcomes such as recommended par and health benefits. Students will also create advertising campaigns for disc golf and local businesses. Bryan will be using this as the first step to create a disc golf club at the school, with hopes to install a course on campus. Currently, there are two local courses that are used by the students and the surrounding communities.
Brian Mast, Tuscaloosa, AL
Brian's project is called the "Tiger Trails Disc Golf Nature Course." The project comes from the University of West Alabama and is a partnership between the Black Belt Museum, UWA Intramurals and Exercise Science. The goal is to provide physical activity with education to students and community members by turning the existing disc golf course into an educational experience. Borrowing from the "Kids in Parks: Track the Trails Program," they want to turn the course into a nature trail. Eventually, they will plant trees, plants and wind the course through a wooded area on the edge of the current layout to give the feeling of being immersed in nature. Scorecards will be created that have the course on one side and on the opposite side show plants, trees or birds typically seen on the Black Belt Prairie that players may come across while on the trail. Also, updating the signs on each hole to include "pro tips" on how to throw certain shots on one side, and the other will be environmental education signs. "Throughout the project leader's numerous years of experience as a park ranger and interpreter, he has discovered that giving people resources to discover nature opens their eyes to the environment surrounding them every single day. This type of discovery leads to a greater appreciation of our environment while providing physical activity too." The funds requested will be used to purchase printed materials for the educational aspect of the program, and discs to support the sport aspect.
More to come!
The PDGA office wishes to thank everyone who submitted an application for this round of grants. Applicants who were not chosen this time are encouraged to resubmit their applications for consideration in December 2014. Five additional grants of $500 will be awarded in mid-December of 2014 with an application deadline of December 1st. Find information, guidelines, and applications on the PDGA Innovation Grants Program page.