Denmark It On the Calendar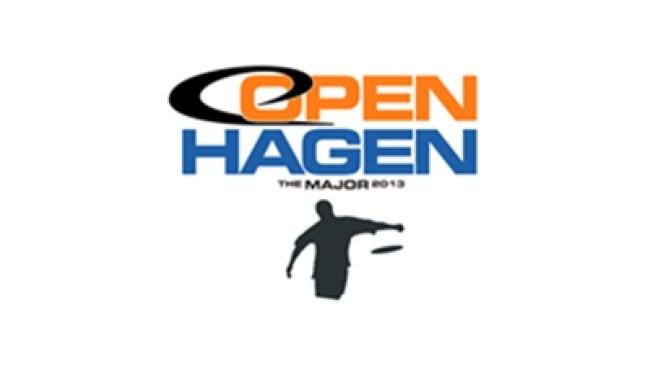 This week finds the world's finest players gathering in Denmark for the Latitude 64 Copenhagen Open, the first PDGA Professional Major of the 2013 Pro Tour. Hosted by the København Frisbee Klub, this longtime and popular EuroTour event is also being held as a Major for the first time.

All told there are 134 Pros and 5 Juniors in the field representing 11 European countries - including Spain and Iceland, and the USA. They include 29 players with a rating of 1000 or better, 14 American "Tour-ists," 7 Pro and 2 former Junior World Champions. 

The 2631 meter (8700') Valbyparken course is a varied and very challenging par 67 layout featuring open and narrow holes with lots of the ubiquitous OB. It's 8 par 3s, 7 par 4s and 3 par 5s average 146 m or almost 500' in length.

The event format is 3 rounds of 18 on Thursday through Saturday with a final 18 for top 50%+  of players on Sunday. Competitors will be rewarded with a purse of Danish Kronor 160,000 (US$ 28,000), 5 coveted qualifying spots in the 2013 USDGC, a generous players packages and a ton of cool side events.

In Open division, the European favorites include home town shooter Karl Johan Nybo, Germany's whiz kid Simon Lizotte, 2 time 2013 Eurotour event winner Henrik Johansen and a deep contingent of Finns Swedes and Norwegians. They will however be hard pressed to take down the USA's top dogs, including 2 time defending Copenhagen Open champ David Feldberg, fellow PDGA World Champs Nate Doss, Paul McBeth, Eric McCabe and Avery Jenkins, along with Nikko Locastro, 2012 Stockholm Open Major champ Will Schusterick, long distance fiend double G, and Oklahoma's Devan Owens.

Among the women Val Jenkins and Paige Pierce are expected to battle Swedes Ragna Bygde and Camilla Jernberg for the title, while the Masters division could well be decided between Sweden's Peter Bygde and Christer Kohler, Finland's Kari Vesala, and Denmark's Soren Larsen.

On behalf of the TD Sinus Frank, the Head Official Morten Kristensen and their deep team of volunteers we wish all the players good luck, low scores, great atmosphere, and may the weather gods be kind.

Please visit the event website at www.cphopen.dk where you'll find "every 3 holes" live scoring and  stay tuned to www.pdga.com for daily stories and the round by round scores and unofficial ratings.