Collegiate Season Schedule Released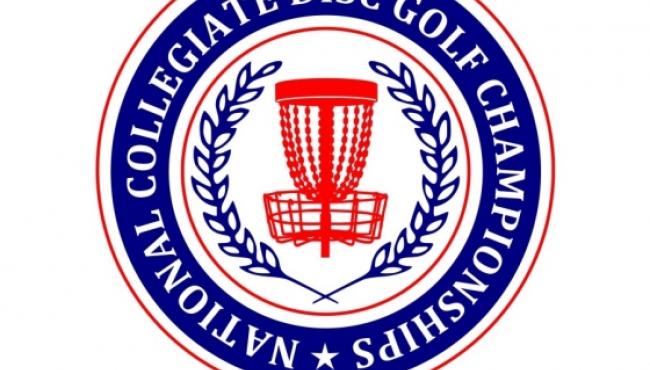 It's almost as if this was scripted. On the heels of the PDGA Amateur World Championships, where 7 competitors that played collegiately last season, and a few more that will be joining teams this season, had some great performances, the NCDGC is announcing its schedule of qualifier events that will make up the 2013-2014 season. The Advanced Women Champion, Colleen Thompson, won the individual national title and earned All-American honors at the National Collegiate Disc Golf Championships in April competing for Illinois State University and followed it up with an Amateur World Title last week. All 6 other collegiate competitors (Mike Sale, Robert Davis, Ryan Kastle, Philip Tait, Jake Lauber, and Jake LaPutka) at Worlds made the semifinals, with Lauber also making the Finals and finishing 3rd in the Juniors <19 division. So, on the heels of their great play, the NCDGC breaks out its calendar of events.
The 2013 - 2014 NCDGC Season is made up of 17 events that will award 40 berths to the 2014 National Championships to be held in April of next year. Those 40 berths are in addition to the 20 more that the NCDGC awards to teams through other qualification criteria. 60 teams will travel to Augusta, GA next spring to try to have on of these custom baskets made in their honor.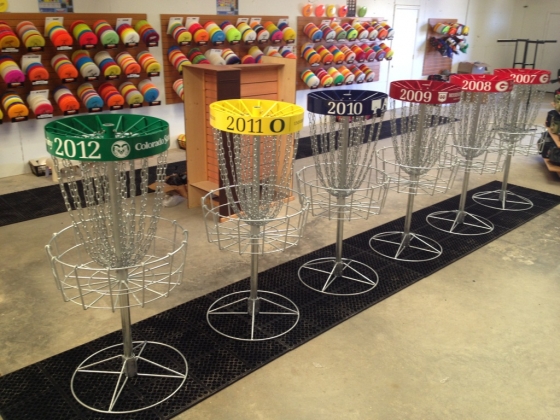 There are two levels of qualifiers in the 2013-2014 season, Premier and Select. Each Premier event will award two Bye Seeds to the two highest finishing teams and  Select Events will award two 1st Round Seeds to the highest finishing teams. Bye seeds are coveted by teams and ensure their continued play in the top flight of the National Championship throughout the tournament. 1st Round seeds will have to prove their skills over the first two rounds as that field gets divided following the opening day of competition. Out of the 40 teams in the 1st Round seed field, 20 will continue their quest for the National Championship, and 20 will move on to the First Flight Championships.
The PDGA is a great partner for the NCDGC and has and continues to help us experience the amazing progress and growth in this faction of our wonderful sport. With their help, we are proud to be where we're at today, releasing this impressive schedule of great events.
For all information about the NCDGC including how to start a team at your school, our team playing formats, or the Innova-Champion Collegiate Team Rankings, visit www.ncdgc.com or contact us at [email protected].
2013-2014 Premier Events
2012-2013 Select Qualifier Events