Pierce Dominates at Pine Oaks for Second USWDGC Title
Pierce Dominates at Pine Oaks for Second USWDGC Title
Monday, September 25, 2017 - 12:00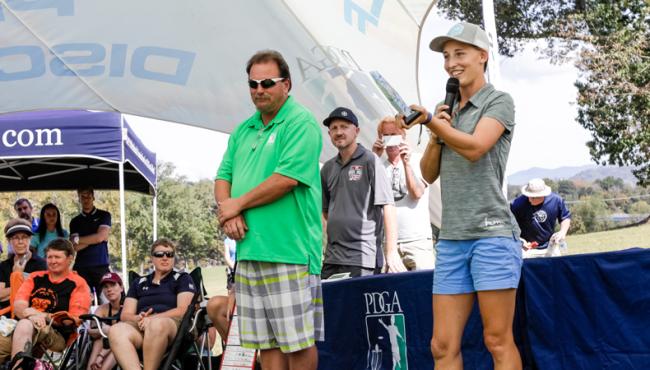 Under sunny skies once again, the record-setting field of women took to the tees for the final round of the 2017 US Women's Disc Golf Championships in Johnson City, Tennessee. Paige Pierce went into the final round one ahead of Catrina Allen while the many other divisions at the event were dealing with close battles of their own at the top of the leaderboards. 
The Open Women's division, joined by the Masters Women, Grandmasters Women, and the Advanced Women arrived bright and early at Pine Oaks Hybrid; a disc golf course built into the back nine of a traditional golf course. Unlike many other courses of this genre that we've seen in the past, Pine Oaks offers extreme elevation changes through rolling hills, towering timber, and the gorgeous Great Smoky Mountains as the backdrop. 
Despite being what most would consider a challenging layout, many of the top women shredded the course. No one would have expected that the 12 under par (50) shot by both Jessica Weese and Val Jenkins would have meant they would lose strokes to Paige. Those are lights-out rounds and are hard to come by, but when the leader doesn't want to be caught, and that leader is Paige Pierce, a 12 under par round wasn't good enough.
Paige obliterated the course, starting the round bogey-free and carding eight birdies on the front nine alone. This allowed her to pull well ahead of Catrina and allowed for others to make a move in the fight for second place. As the women progressed through the back nine, Paige continued to dominate. She picked up pars on holes 10 and 11, following it up with a birdie on 12 and then one more par on 13. From there on, the only opportunities she would miss were those for eagle. Birdies were just her clean-up work. 
Paige finished the round in true champion fashion, finishing with birdies on holes 14-18 in front of the gallery. She would eventually tap in on 18 to finish with a bogey-free 14 under par round; which is unofficially-rated at 1015. In addition to her status as a 4X PDGA Women's Disc Golf World Champion, she is now a 2X US Women's Champion. Her first USWDGC title was at the International Disc Golf Center in 2014.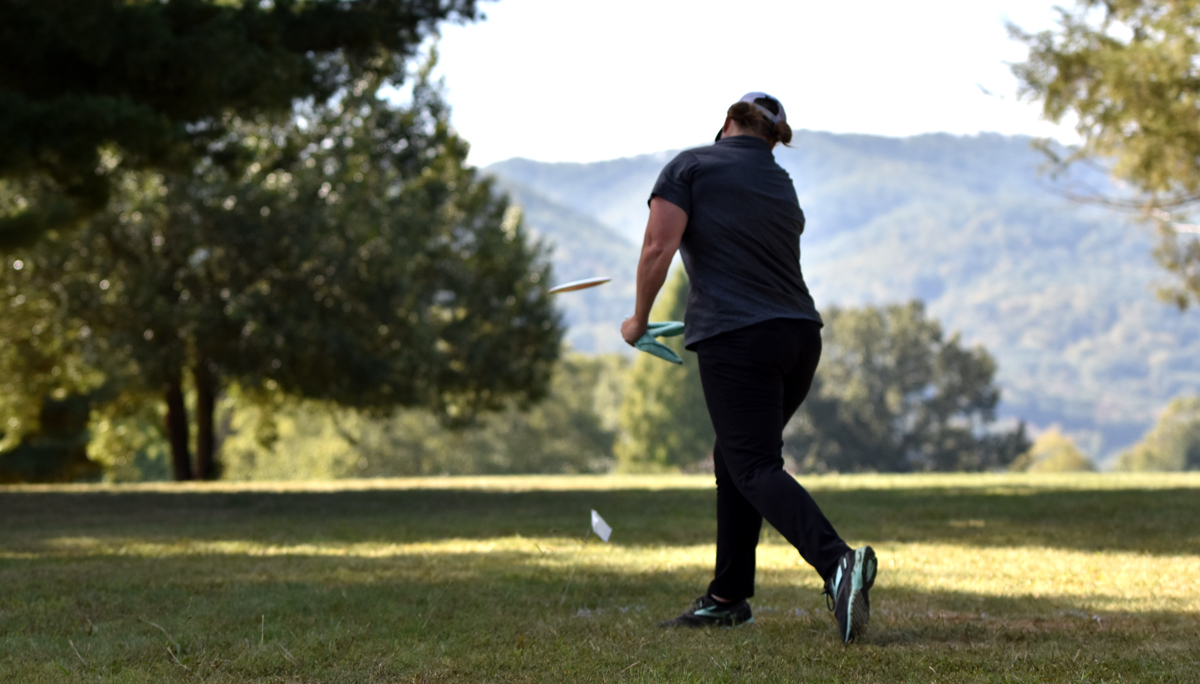 Pierce wasn't the only one throwing a lights-out round. The Masters Women's division had been a close battle all week as well, with Barrett White emerging as the leader after rounds 1 and 2, eventually handing over the lead to Elaine King after round 3. Right on Elaine's heels after round 3 had come to an end was Georgia's Courtney McCoy three strokes back. 
When round 3 came to an end on Saturday evening at Harmon Hills, both Elaine and Courtney were debating on whether or not to compete in the Urban Skins match in downtown Johnson City, scheduled to begin at 8:00pm that evening. After already having played nearly nine hours of golf, Elaine decided it was best to rest her arm, as another nine holes would not only mean more wear and tear on her arm but less sleep as well. Courtney decided to go ahead and play, despite the risks of exhaustion for the final round the following morning. 
Perhaps Courtney plays better tired, or perhaps she wasn't tired at all. Carding a bogey-free 10 under at Pine Oaks, Courtney made an incredible comeback on Elaine to become the USWDGC Master's Women's Champion for the first time. In the end, she would finish two strokes ahead of Elaine for the title.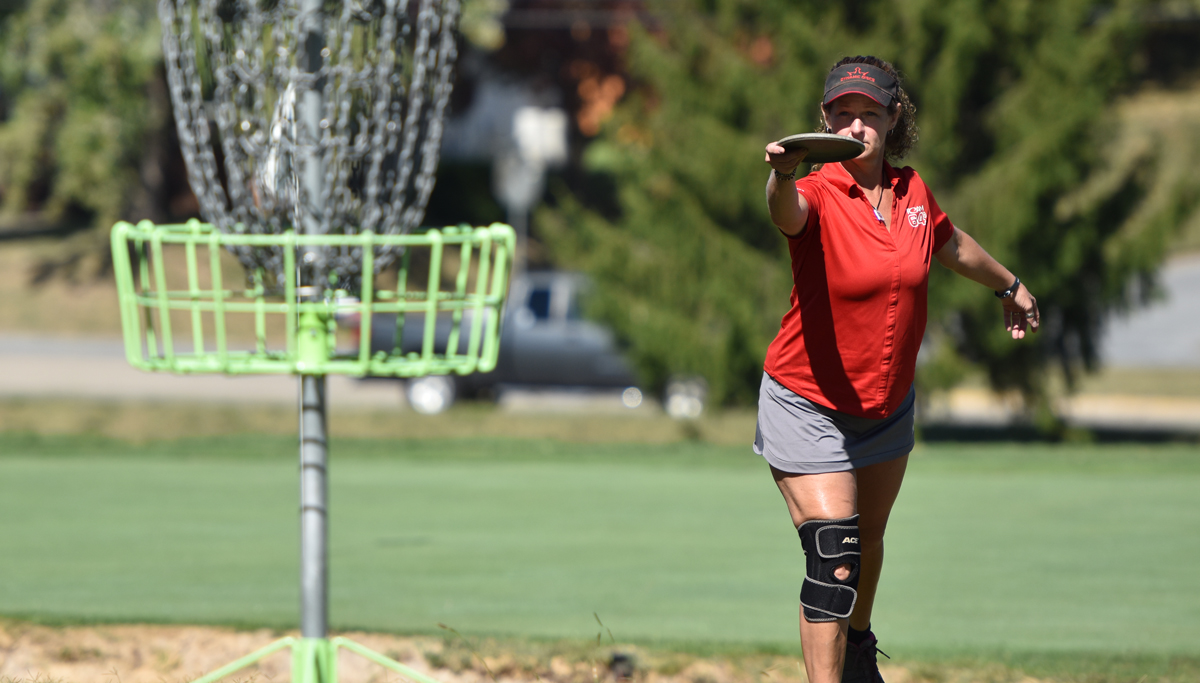 A similar story unfolded in the Grandmasters Women's division, as early leader Susan Stephens would eventually hand over the lead after Round 3 at Harmon Hills to Donna Barr on Saturday evening. Donna, however, wasn't about to let that lead slip away. Donna's round score of one under par at Pine Oaks (61) was not the best round in her division on Sunday, but with a six-stroke lead to begin the round it was easily good enough to clinch the win. 
Donna, husband of Tournament Director Tim Barr, became the 2017 USWDGC Grandmasters Women Champion finishing four ahead of Susan Stephens and five ahead of both Michelle Green and Sandy Gast who finished tied for 3rd place.
Thank you to the staff and volunteers here in Johnson City as well as the Johnson City Convention and Visitor's Bureau for putting on such a terrific event for the record-setting number of women and girls that made the trek to northeastern Tennessee. Congratulations to Paige Pierce, Courtney McCoy, Donna Barr, and all of the other new USWDGC Champions. 
View full 2017 USWDGC results ⇒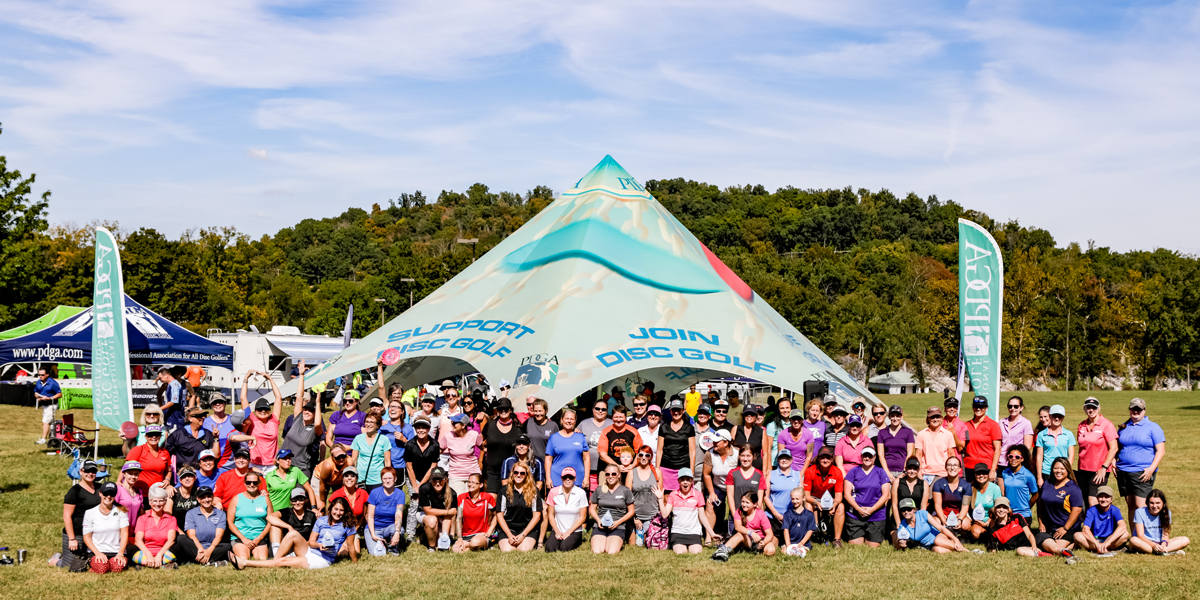 2017 US Women's Disc Golf Championships