2014 Am World Doubles Registration Open
2014 Am World Doubles Registration Open
Featuring 4 championship-level John Houck designed courses
Thursday, January 16, 2014 - 13:29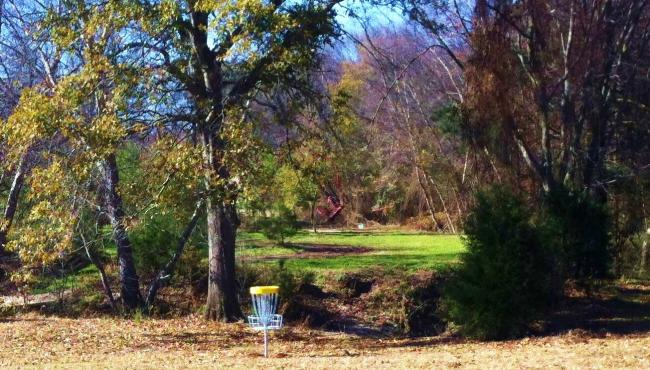 The 2014 PDGA Amateur World Doubles Championships is now open for registration! The event will be hosted on four championship level courses in Mt. Vernon, Texas on April 4th, 5th, and 6th. All four of the courses were designed by John Houck (#1688), including the world's two top-rated courses: Selah Ranch - Lakeside and Selah Ranch - Creekside. The local business community, along with the Franklin County Chamber of Commerce, are looking forward to making this year's event even more memorable for the players. 
This doubles tournament was created in 1991 by Houck and continues to attract players from around the country. International players are also invited to participate for the title in this PDGA Major event. Last year, the event had only two courses and could barely accommodate 222 players. It sold out in two weeks, with over 200 additional players on standby. Due to the high demand, the Trey Texas Ranch brought in Houck to create two additional courses; Trey Texas Ranch - Texas Twist and Trey Texas Ranch - Trey Deuce, These new courses will help accomodate more players, as the event signups are expected to double this year. 
In order to participate, both team members must be current PDGA members and certified PDGA officials. At the request of the PDGA, the Amateur World Doubles Championships, along with other major amateur events, has moved to a "True Amateur" model beginning this year. 
Registration is now open, and it's first come, first served. There are seven different divisions available: Advanced Men, Advanced Women, Advanced Masters, Advanced Grandmasters, Advanced Senior Grandmasters, Advanced Legends, and Intermediate. Last year we had our first Legends competitors, and we're making a special request to increase attendance in that division as well as in Advanced Senior Grandmasters this year. 
The event is open to all amateur PDGA members and online registration is now open!
For additional information please visit the 2014 Amatuer World Doubles website and if you have any questions, email them to [email protected].