2012 US Masters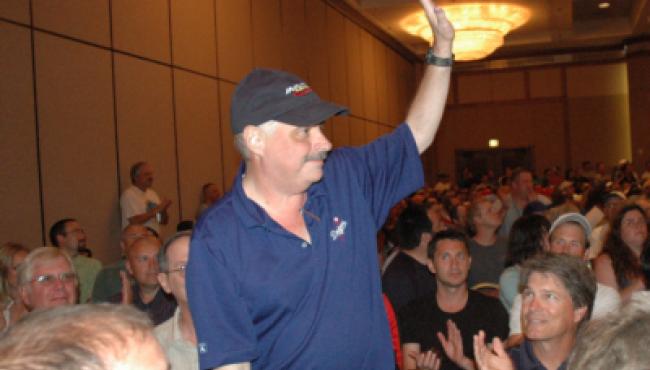 With less than five weeks remaining until the Tim Selinske US Masters, this years event is shaping up to be a specialone. To start with, the Selinske family will be arriving from California in time for the players meeting, and staying forthe entire event. It would be nice if we could fill this event and show the Selinske family just how much Tim meant to all of us!
There will be a minimum of $8,000 added to the event. If all of the sponsorship works out, it should be closer to between $10,000 - $13,000 added. Innova has promised a disc and a collared shirt to all players, as well as a nicechunk of cash. There will be other items added to the amateur player's packages as well.
The sponsor list is growing by the day. A partial list of sponsors includes, Innova Champion Discs, the PDGA, Mojo discs, Grip EQ Disc Golf Bags, Gateway Disc Sports, Legacy Discs, Latitude 64, Birdie Bags, Cloud 9, The Louisville Disc Golf Club,The Galt House, The Louisville Tourism and Convention Bureau, The Louisville Sports Commission, The BBC Brewing Co., Keen Footwear, Huk Lab, The DGA, Mike Sullivan, Doc Rick and Sylvia Voakes, Lavonne Wolf, Mark Wampler. A complete listwill be published in our caddy book, created by Adam Embry.
Registration will close for this event on August 14, so sign up NOW! Hope to see you all in Louisville Ky., for the 2012 Tim Selinske US Masters.