US Women's Preview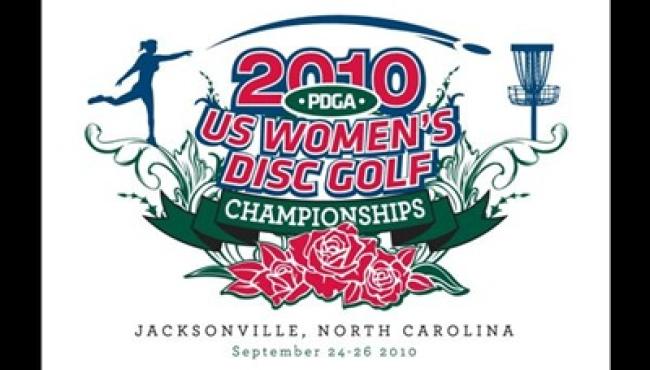 On September 24-26 the women of Disc Golf will travel down to Jacksonville, North Carolina to compete in the 12th Annual United States Women's Disc Golf Championships.  For the Women, this is where the National Tour will make its final stop.  A National Champion will be crowned in several different amateur and pro divisions.  In the Open field, Sarah Stanhope is fresh off her World Championship, and hopes to defend her USWDGC title that she won last year in Quad Cities, Iowa.  But, the competition will be fierce with former National and World Champions such as Elaine King, Des Reading, and Valarie Jenkins, and a field of other World Class disc golfers seeking a PDGA Major title, Sarah will have her work cut out for her.

    The city of Jacksonville and the Onslow Flying Disc Association are proud to present this years PDGA United States Women's Disc Golf Championships.  The USWDGC has its roots in the Carolinas and began in Rock Hill, SC in 1999.  From 2002 until 2007 the event was held in Peoria, IL. During its six year stay in Peoria, Old Man & Mom Wallace really shaped the USWDGC into what it is today.  Since the event left Peoria, the USWDGC has been hosted by Huntsville, AL (2008), and Quad Cities, IA (2009).  This event has become the premier event for the women of disc golf. 

    The Onslow Flying Disc Association and Tournament Director Scott Knapp are thrilled to be hosting this year's event.  The Jacksonville Community is rich in military history, and some of the most beautiful beaches on the east coast are within a half hour drive from one of the courses. While in Jacksonville, the ladies will be treated to a North Carolina Style pig pickin' Bar-B-Q dinner on Friday night, and a live band for entertainment at the player's party after dinner.

    By the end of the weekend another set of National Champions will be crowned in their respective divisions.  Will the reigning champ defend her title, or will a former champion take her crown?  But, let's not be surprised if we are able to see a new champion emerge.  The field is wide open for the 2010 USWDGC, and it should come down to the final putt.  So let's brace ourselves for what should be a showdown in Eastern North Carolina this weekend.