Vibram Open - NT Prognostication Time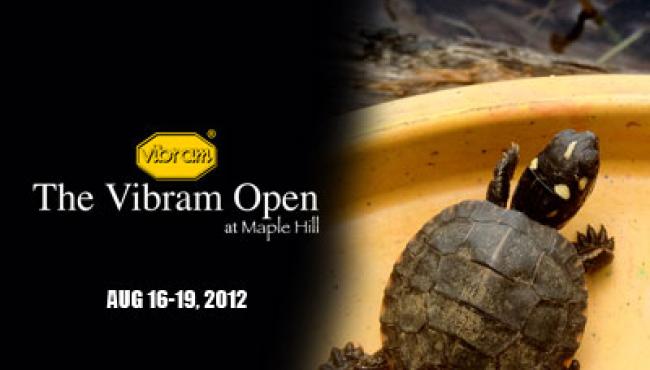 So let's figure out who is going to be crowned the PDGA National Tour champion for the men's and women's sides. We've got all the stats available and if you like numbers, you are going to love checking out all of the possible combinations.
Let's start with the ladies' side - it is pretty straight forward. Valarie Jenkins controls her own destiny. If she wins or gets 2nd at the Vibram Open, like she has done from 2008-2011, she will be crowned the NT Champion. If she gets third or worse, Catrina Allen could catch her. If Valarie gets 5th or worse, anything goes.
Catrina Allen has a real shot to win the NT Points race if Valarie struggles. If she manages to win the Vibram Open and Valarie Jenkins finishes third or worse, Catrina is crowned our 2012 champ. Even if Catrina gets 2nd, she would win the crown if Valarie gets 4th or worse. This brings us to Paige Pierce, currently in third in the NT Points race. In order for Paige to have a shot at the NT Points title, for all intents and purposes, she needs to win the Vibram Open. With a win at the VO, she would need Valarie to finish 5th or worse and Catrina to finish 3rd or worse. Crazier things have happened, but I wouldn't bet on it. Who Can Win it and How? Women's Open Odds »
Now to the men's side, where Paul McBeth, Will Schusterick and Dave Feldberg are all very tight at the top. If Paul, Will or Dave win the Vibram Open, then they will be crowned the 2012 National Tour champion. If one of them does not win, things get a little tricky. Basically, if we view the three of them as a horse race, and we assume that one of them will finish in the top five (a pretty safe assumption), then if Paul or Will wins out of the three of them, they will win the NT crown. In order for Dave to win the NT crown, he will need to beat Will and finish two positions ahead of Paul.
Now, just for funsies, Nate Doss, as reigning Vibram Open champion, is one name worth mentioning. If Nate wins the Vibram Open, he could win the NT crown if the following happens: Paul McBeth finishes 8th or worse AND Will Schusterick finishes 7th or worse AND Dave Feldberg finishes 6th or worse. While I would not bet on this happening, I wouldn't want to bet against it either! Who Can Win It and How? Men's Open Odds »
No matter what happens, it has been an exciting year and it is going to be great to watch. The Vibram Open live coverage starts on August 16th at noon EST and concludes on August 19th with the Awards Presentations.