PDGA Board Summit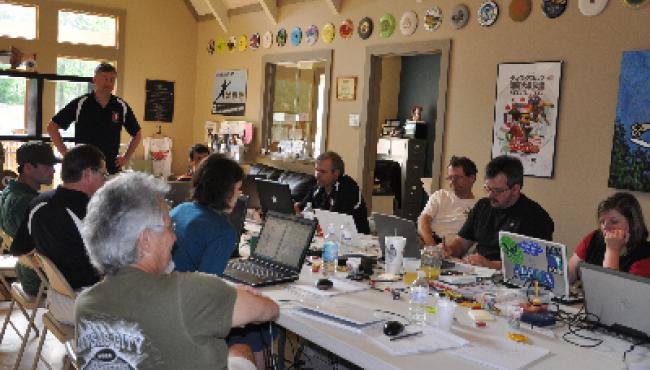 The PDGA Board of Directors fall summit will be held on September 18-19, 2010 at the PDGA International Disc Golf Center in Appling, GA. The agenda for the summit can be found here:
In addition to monthly teleconferences, your elected board members meet face to face twice each year, once in the spring and once in the fall, for summit meetings where the latest issues affecting disc golf and the PDGA are discussed, debated and worked out. The summit meetings are open to all PDGA members and your presence and input is welcome and appreciated. This years fall summit was conveniently scheduled on the two days prior to the Augusta Classic SuperTour event at the International Disc Golf Center, in an effort to give more members the opportunity to attend the meetings.
The Professional Disc Golf Association is a 501(c4) non-profit, member-run organization which is the international governing body for the sport of disc golf. Board members are elected by the members and serve two-year terms. The PDGA board hires an executive director, who manages a staff of 5 full time employees, consultants, and an international network of highly dedicated volunteers.
The PDGA board is comprised of a group of extremely dedicated, passionate and talented people. However, they are all volunteers, and volunteerism always takes a backseat to priorities like family and paying jobs. So, while certain goals are always set, it's premature to suggest what might and might not be achieved at the summit meetings. Let's just say that a fabulous group of disc golfers are doing everything in their power to make sure this game's future is bright and healthy, and they are doing a darn good job at it. When you meet a PDGA Board member, past or present, be sure to say thanks for their efforts, 'cuz they're doing everything they can.
For a nice article on the 2000 PDGA summit meeting visit:
http://www.disclife.com/fe_summit00.shtml