Tour Returns to Cale's Place
Tour Returns to Cale's Place
How to Watch the DGPT - Preserve Championship
Wednesday, June 22, 2022 - 11:46
In just over two years, the Airborn Disc Golf Preserve has quickly become a favorite among professionals and fans alike.
Given the designer, Cale Leiviska, and the property in Clearwater, Minnesota, it's easy to see why.
As disc golf returned in a pandemic world in 2020, the Preserve came together quickly to play host to an Elite Series event. The course — the Black Bear, a combination of the two courses on the property that neighbors the Mississippi River in the Land of a 10,000 Lakes — evolved in 2021, providing a much tougher challenge than its debut.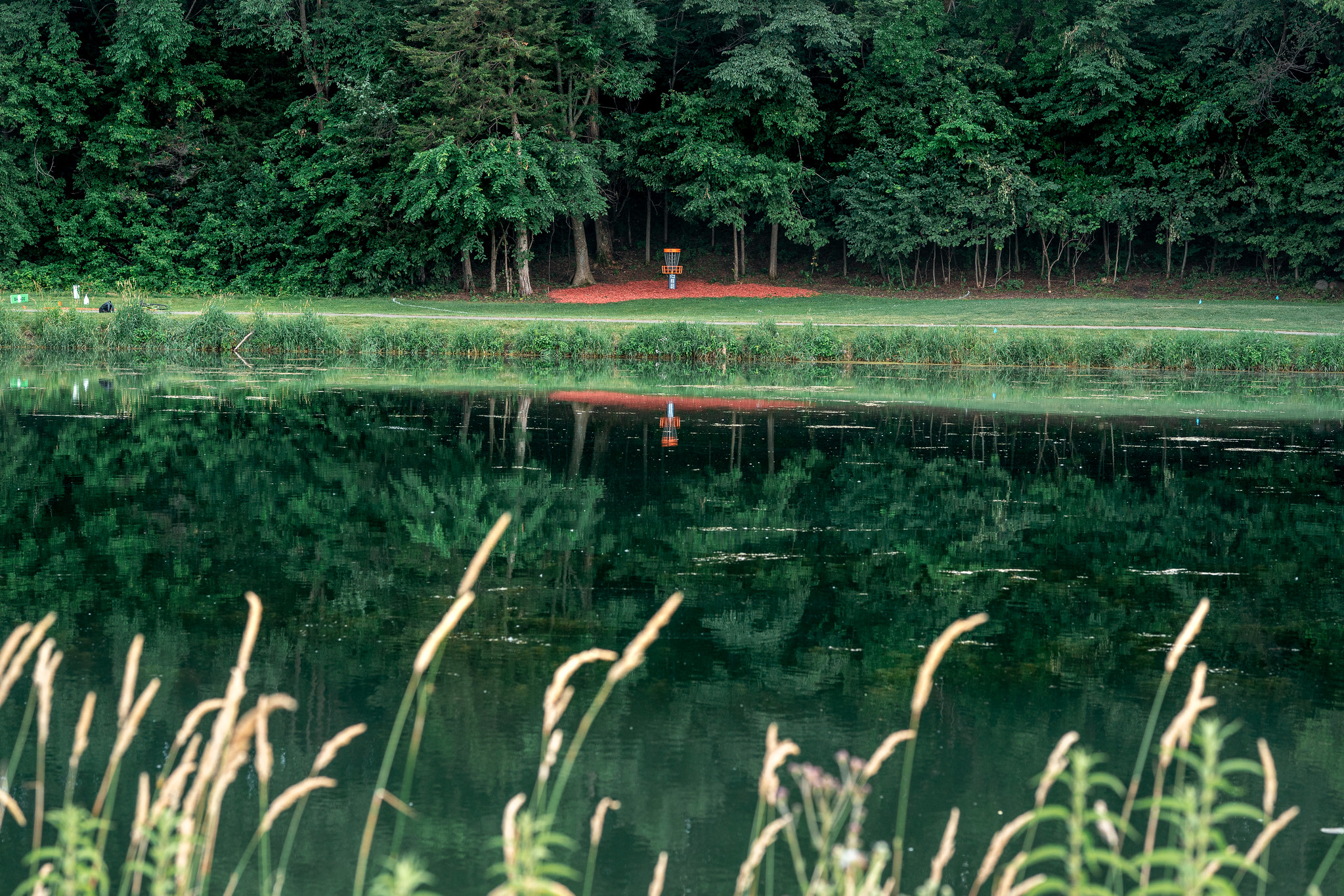 It's continued to grow as the Disc Golf Pro Tour returns to Elite Series action this weekend at the 2021 Preserve Championship designed by Leiviska Disc Golf.
Leiviska and his team have continued to tweak the layout, and the 2022 version comes in with a little extra distance — 10,896 feet for MPO and 9,674 feet for FPO — and the combination of park style, golf course style and just enough woods that makes for a solid mix and challenge for the sport's elite.
And the story lines for 2022 are deep.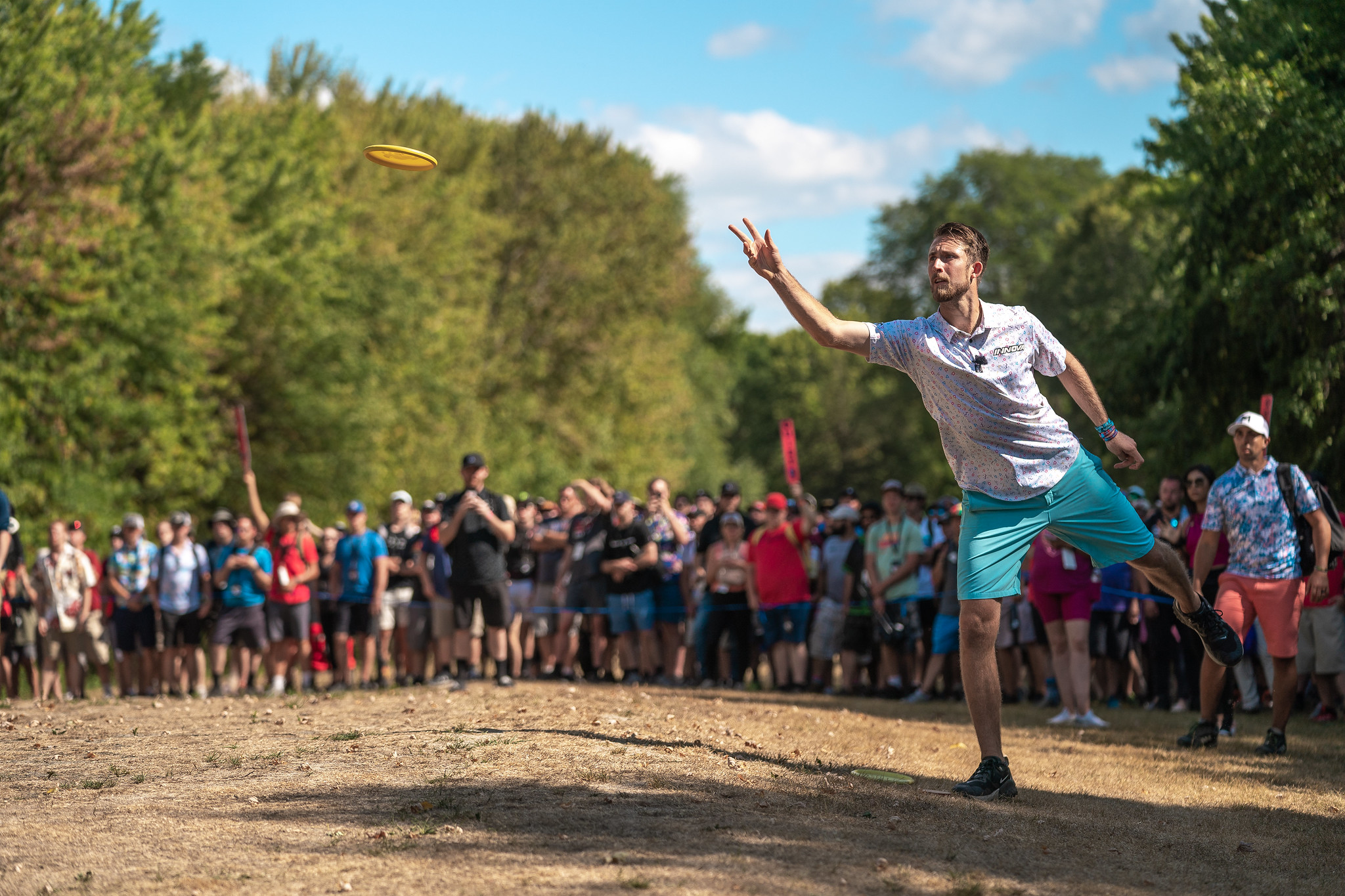 Defending champion Ricky Wysocki is returning to action this weekend after missing the DGPT - Portland Open with a knee injury. The reigning FPO champion Kristin Tattar, originally scheduled to return stateside won't make it back this weekend after a COVID-19 positive test from partner, Silver Latt.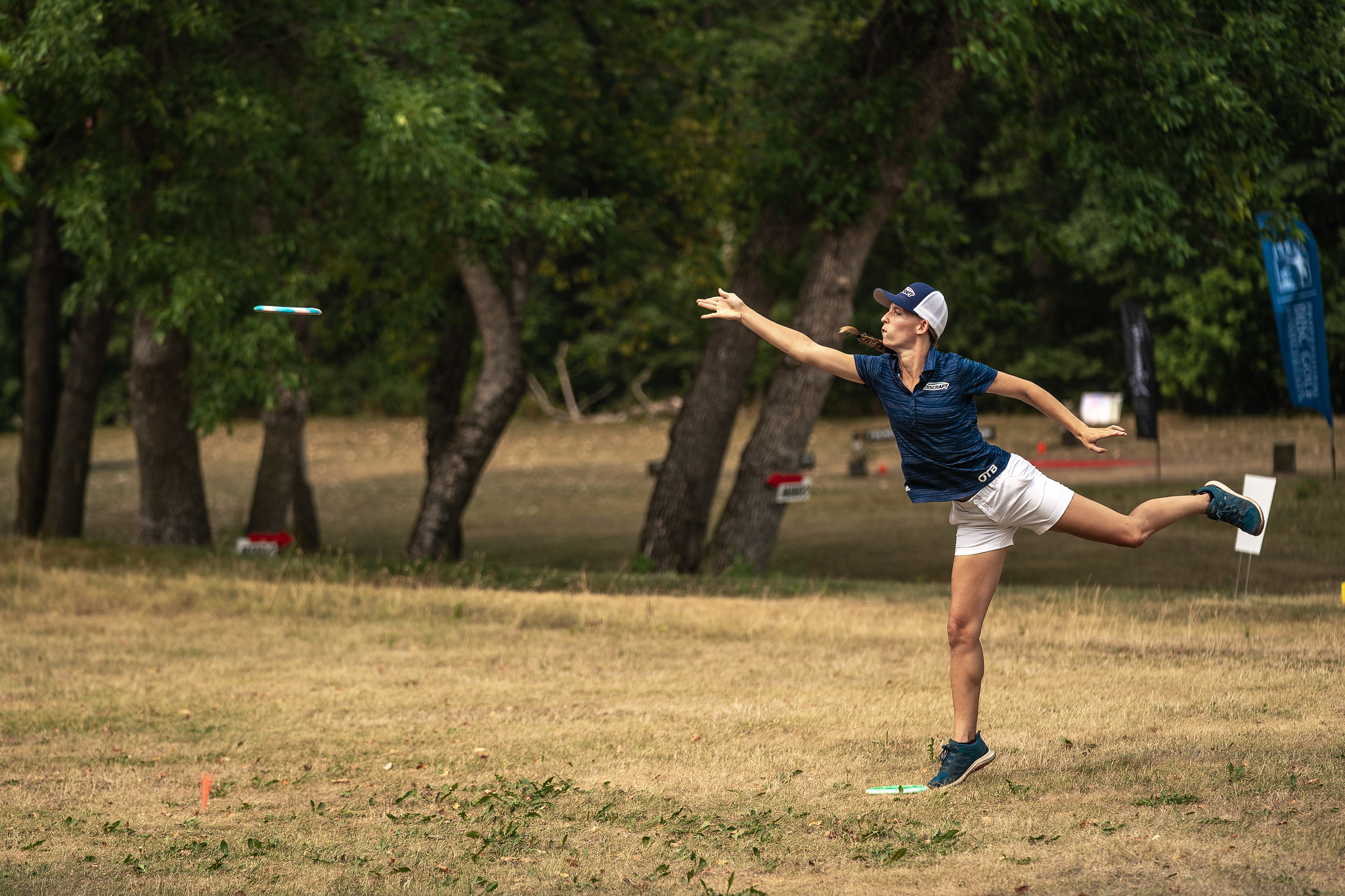 So a new FPO champion will be crowned. Valerie Mandujano comes in off a dominant win at Portland and again at the Beaver State Fling. Eveliina Salonen is back in the United States. Hailey King has rejoined the Tour. Then there's Paige Pierce, Catrina Allen and Ohn Scoggins, a mix that will all but certainly continue a thrilling FPO season.
In MPO, all eyes will be on Wysocki and his knee. Calvin Heimburg skipped the DGPT Match Play Championship with a nagging injury, but is in the field. Paul McBeth is looking for a spark as the second half of the season has arrived. Gannon Buhr had a breakout performance here a year ago and hasn't slowed down.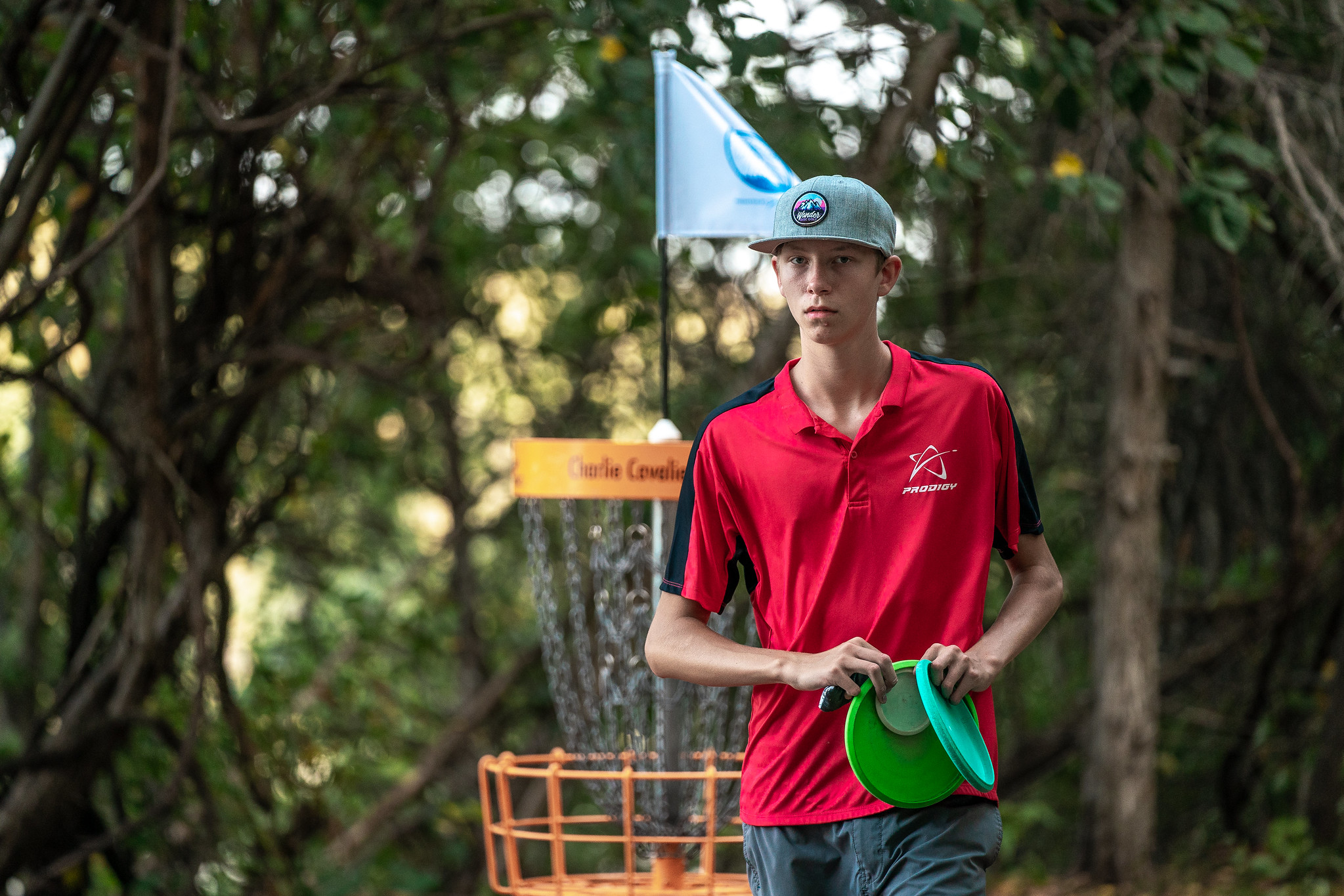 Oh, and Simon Lizzotte and his two DGPT titles from this season is here as well.
It all makes for what promises to be an exciting weekend at what has simply been referred to as Cale's place.
Here's everything else you need to know to catch the action this weekend:
Tee Time & Round Ratings
Official scores, tee times, live scoring and round ratings can be found at the official event page on PDGA.com.
Live Video Coverage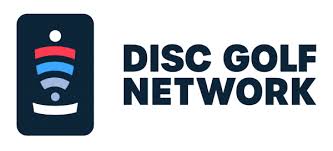 Disc Golf Network | Subscribe 
The Disc Golf Network (DGN) is the home of live disc golf. Built by the Disc Golf Pro Tour, the DGN is a subscription streaming and on-demand platform much like Netflix or Disney+. Covering the world's best players competing in the sport's most elite tournaments, a subscription includes post-produced coverage of select disc golf tournaments as well as exclusive disc golf shows, touring pro interview series, podcasts, and other segments only available on the Disc Golf Network.
Active PDGA members receive a 50% discount on their Disc Golf Network subscription, a $60 value 
Friday's FPO Feature Card (Live coverage of FPO begins at 10 a.m. CT)
Paige Pierce
Lykke Lorentzen
Eveliina Salonen
Ohn Scoggins
Friday's FPO2 Live Card
Hailey King
Lydia Lyons
Catrina Allen
Cynthia Riccioti
Friday's FPO3 Live Card
Holyn Handley
Ella Hansen
Valerie Mandujano
Emily Greene
Friday's MPO Feature Card (Live coverage of MPO begins at 3:30 p.m. CT)
Ricky Wysocki
Gannon Buhr
Simon Lizotte
Cale Leiviska
Friday's MPO2 Live Card
Paul McBeth
Luke Humphries
Kevin Jones
Gregg Barsby
Friday's MPO3 Live Card
Isaac Robinson
Garrett Gurthie
James Conrad
Kyle Klein
In addition to the DGN, the live broadcast for both divisions will be simulcast free on the DGPT YouTube channel for the final round only on Sunday, June 5.
DGN Press Conference | Watch
Hear from some of the players before the action gets going during a press conference from 2-4 p.m. CT on Thursday, live on the DGPT's YouTube channel. Here is the tentative schedule for the press conference (all times CT):
2:00 p.m.: Jeff Spring
2:10 p.m.: Cale Leiviska
2:20 p.m.: Paige Pierce
2:30 p.m.: Ricky Wysocki
2:40 p.m.: Ohn Scoggins
2:50 p.m.: Lykke Lorentzen
3:00 p.m.: Valerie Mandujano
3:10 p.m.: Simon Lizotte
3:20 p.m.: Eveliina Salonen
3:30 p.m.: Garrett Gurthie
3:40 p.m.: Gannon Buhr
Post Production Video Coverage
Open Lead Card / Round 1 MPO Feature Card
Kevin Jones
Luke Humphries
Paul McBeth
Gregg Barsby
FPO Lead Card / Round 1 FPO Feature Card
Paige Pierce
Lykke Lorentzen
Eveliina Salonen
Ohn Scoggins
Gatekeeper Media | Subscribe
Open Chase Card / Round 1 MPO Feature Card
Paul Oman
Alden Harris
Calvin Heimburg
Luke Samson
Articles
Check back to PDGA.com daily for a recap of all of the action from the 2021 Elite Series.
PDGA & DGPT Social Media
PDGA
Disc Golf Pro Tour