Strong Finishes Propel Leaders After First 18 at Iron Hill
Strong Finishes Propel Leaders After First 18 at Iron Hill
National Tour - Delaware Disc Golf Challenge Round 1 Recap
Saturday, August 28, 2021 - 08:25
A lingering lightning delay sparked several strong finishes in the FPO field during the opening round of the PDGA National Tour – Delaware Disc Golf Challenge on Friday.
Before the weather moved into the area, Bradley Williams brought some thunder down the stretch in MPO to climb atop a tight leaderboard in Newark, Delaware.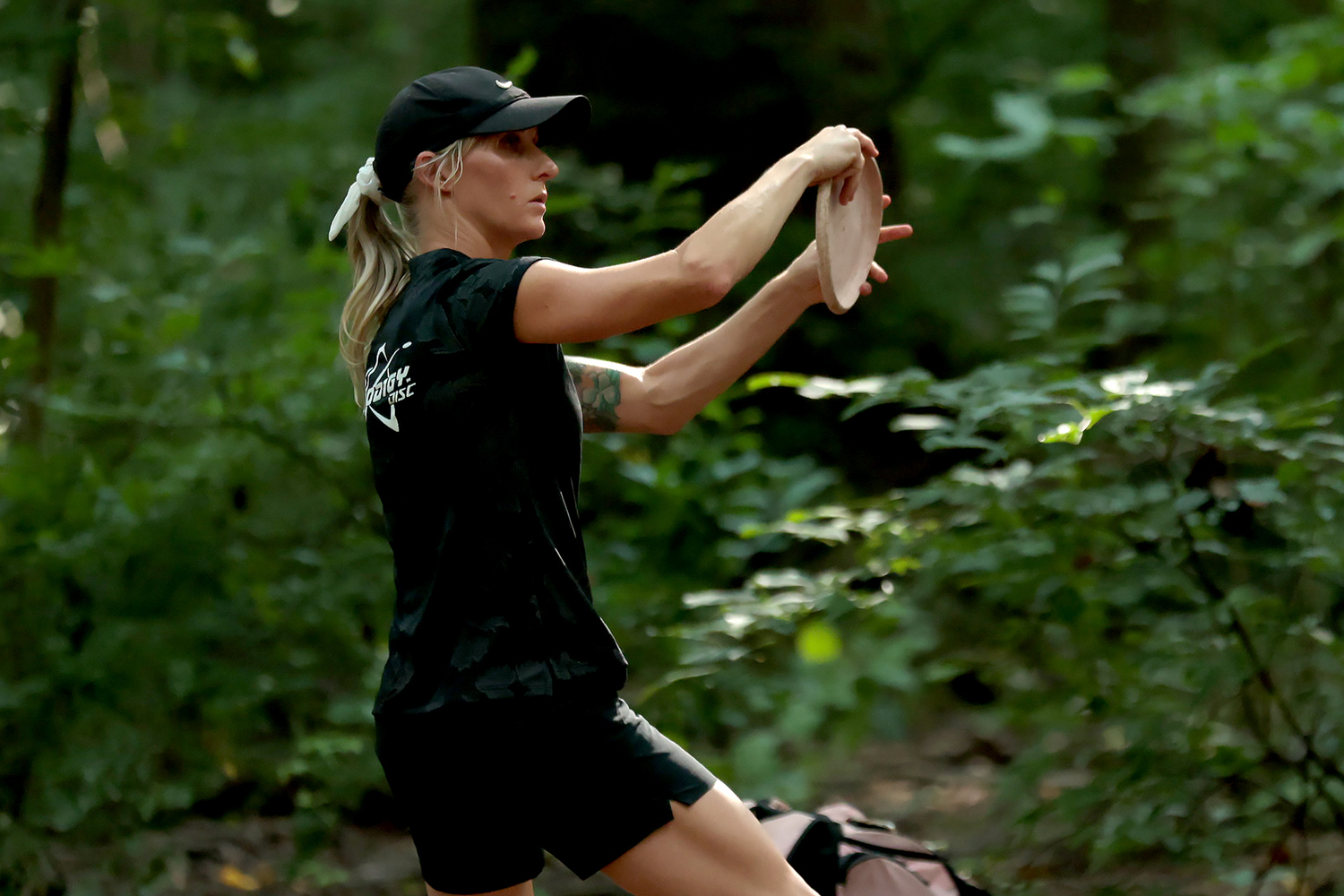 Race to the Finish
All four players at the top of the FPO after the first 18 — Catrina Allen, Kona Panis, Holly Finley and Sarah Hokom — finished strong after lightning in the area paused the action at Iron Hill.
Allen finished 2-under on the back nine as Friday's feature cards raced darkness to finish. Hokom went 3-under after the restart to pull within two strokes of Allen, who leads at 3-under par.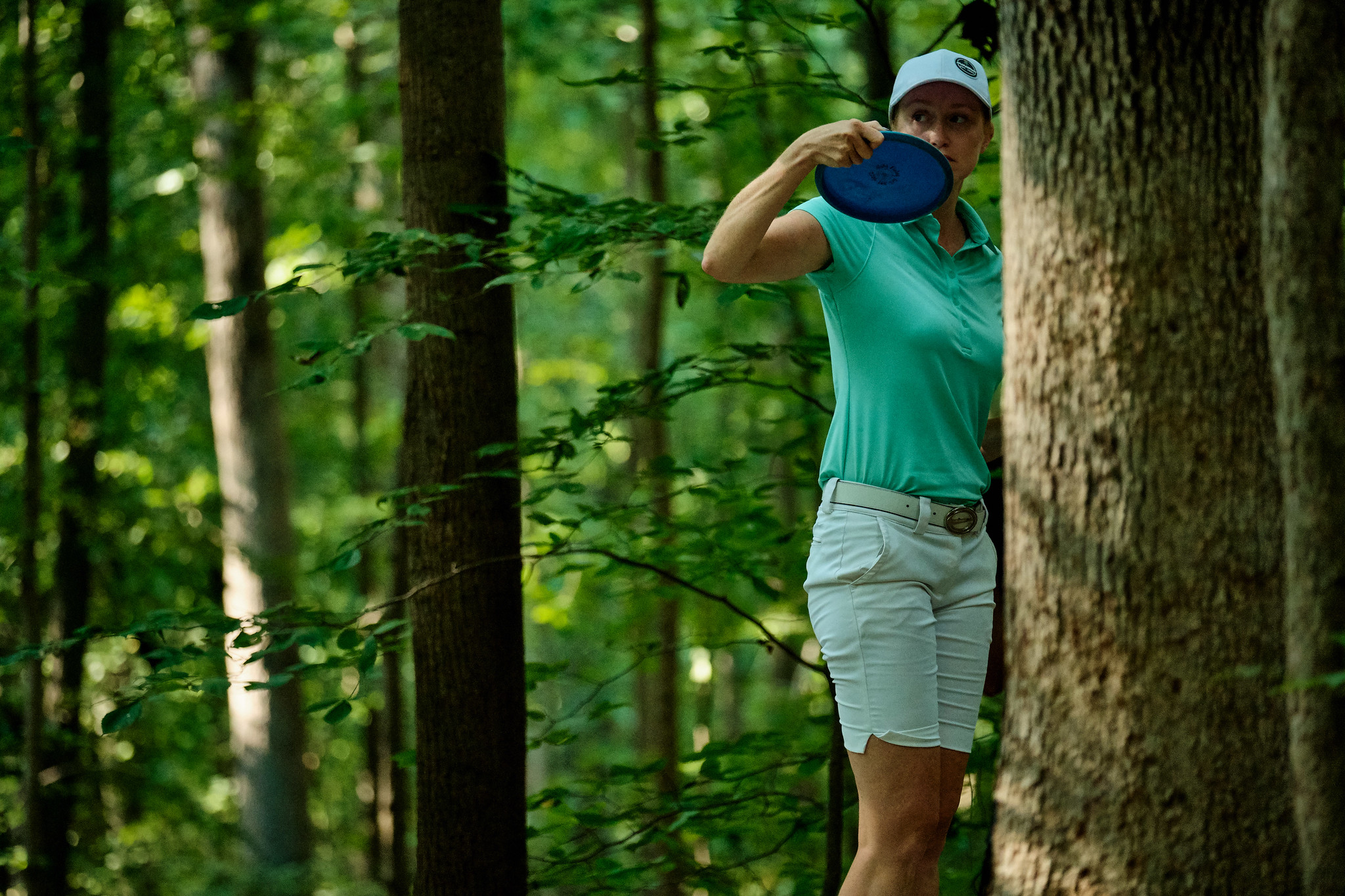 Meanwhile on the second feature card, Panis and Finley's sprint to the finish generated similar results. Panis carded five birdies in a seven-hole stretch before slipping up with a double bogey on 18. Finley grabbed one of two birdies in the FPO field on 18 with a circle 2 putt to finish 2-under.
The final feature card finished the final seven holes at the daunting Iron Hill track in just over an hour, a move they all agreed on to avoid an early day on Saturday.
"Once we all decided we wanted to finish, we went for it," Allen said. "We were still taking our time as far as routine and whatever. Everyone was ready golfing — knowing what they're throwing, ready on the tee box, scores on the way. We were going to make it happen.
"I think the vibe was just so lax and we just wanted to finish that it almost makes for less thinking and more executing. We all finished pretty well down the stretch."
Allen finished with a 100% mark in Circle 1 putting and third in scramble at 78%, a key area one the heavily wooded and 9,000-foot-plus track.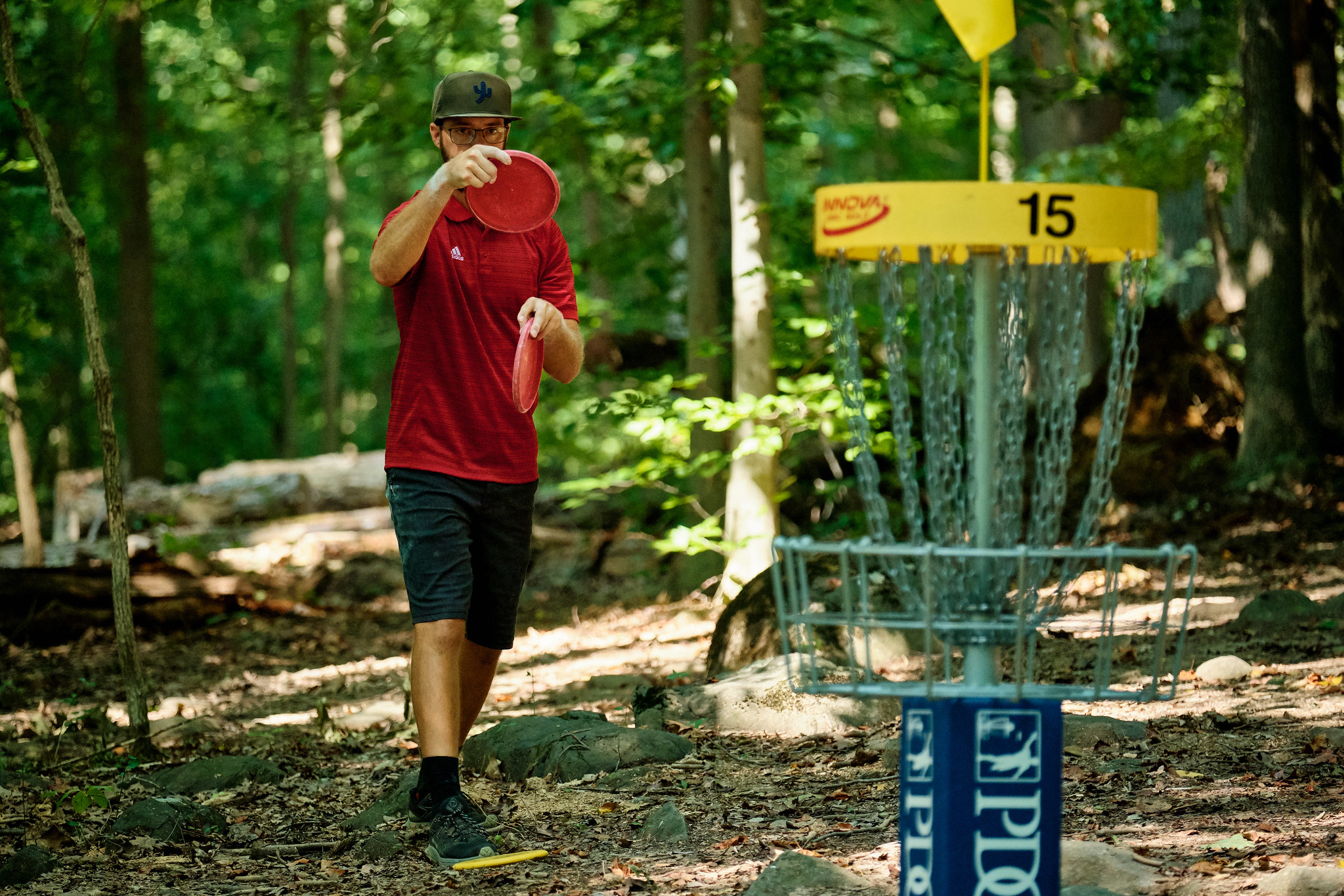 Trending Upward
Williams, back out on the road this season, has seen his game continue on an upward trajectory this past few weeks, which includes an A-Tier win at the Brent Hambrick Memorial Open this past weekend.
The Texan's game was hitting in all the crucial elements on Friday in Delaware – scramble rate and putting.
Williams scrambled five times in Friday's opener, turning one of them into a birdie, and grabbed a one-stroke lead with a 60-foot putt on 18 to close out a bogey-free 61.
Complete coverage from the Delaware Disc Golf Challenge »
"I've been trending upward the last five weeks, developing my own strengths and mental game, like learning how to be a touring pro again — it's been a long time for me," Williams said. "I feel like my game is getting stronger, my mind is getting stronger and I'm adjusting to the lifestyle. I feel like I'm getting better every week."
Austin Hannum set the pace Friday with an 8-under 62 off an early tee time. He watched as players would race to a strong start before succumbing to Iron Hill's unforgiving twists, turns and trees.
Hannum had a 100% mark in scrambling in five attempts and connected on three putts from circle 2, including a 60-foot birdie on hole 16.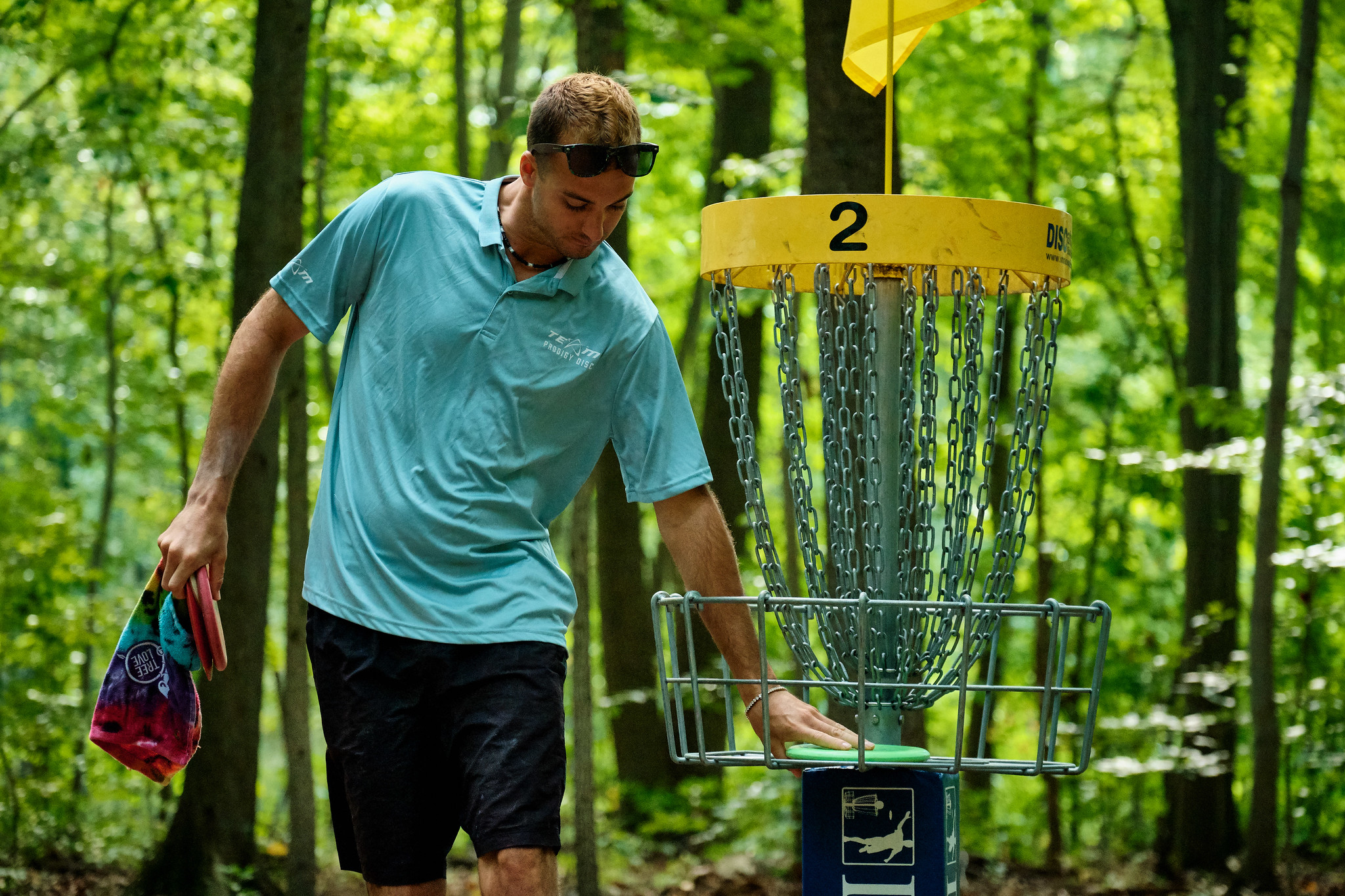 Matthew Orum continued his hot streak on the course with a 7-under 63 after racing to a 5-under front nine.
"This is my second time playing out here, ever," Orum said. "I played really good in practice and I think I didn't want to play (Thursday) because I had a good practice round. I don't know where the trouble is and felt like maybe I need to keep it like that."
Joel Freeman rounds out Saturday's lead card with at 63. Freeman carded one of two eagles on the treacherous 17th with a 38-foot putt. Chandler Fry (-3) had the other three with a circle 1 putt.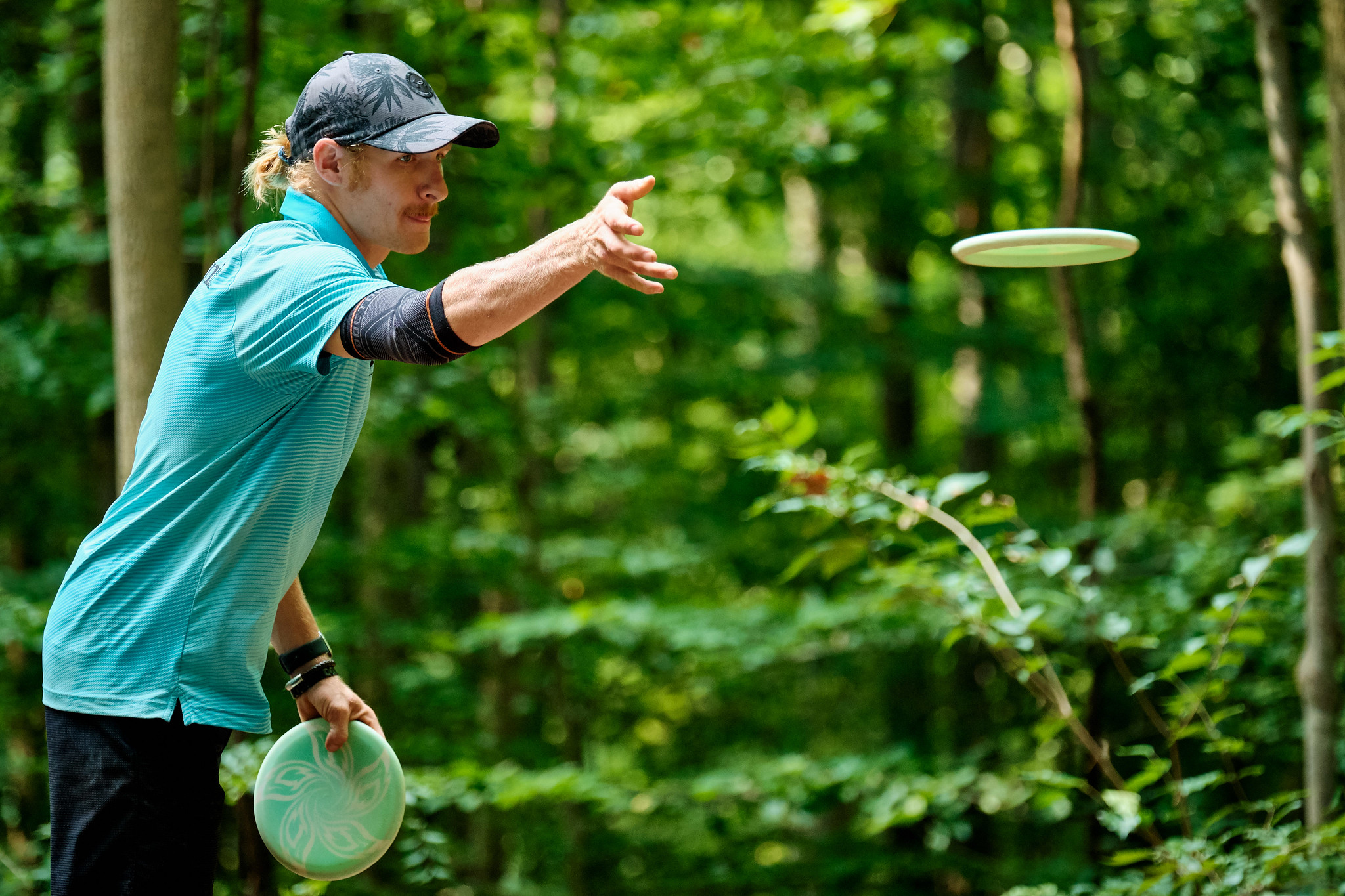 Connor O'Reilly, who led the field in strokes gained tee-to-green, leads the chase card with a 7-under opener as well. Colten Montgomery, Ricky Wysocki, Lance Brown and Raven Newsom are one shot back.
Eight more players, including Gregg Barsby, who hit both of his circle 2 attempts and had throw ins of 81 and 75 feet, are at 5-under.
Iron Hill has a track record of anything-can-happen golf and with two rounds left, it's shaping up to be another one of those weekends in the First State.