No Pressure, No Problems
No Pressure, No Problems
Finland's Eveliina Salonen throws 1025-rated opening round at 2019 Pro Worlds
Tuesday, August 13, 2019 - 19:21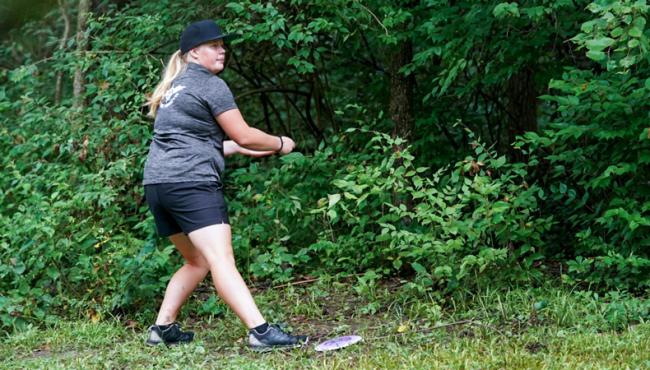 PEORIA, Ill.—"I was excited and I didn't have any pressure," said 19-year-old Eveliina Salonen after finishing six strokes ahead of the rest the Open Women's field to open the 2019 PDGA Professional Disc Golf World Championships in Peoria, Illinois. Word of her 7-under par 56 on the blue layout at Northwood Park spread like wildfire amongst the players and spectators, with the most common reaction being some form of "That is insane."
Hailing from Valkeakoski, Finland, Salonen isn't new to the limelight: 54 of her 61 PDGA career wins have been in the Open Women's division, including one PDGA Major and 14 A-tiers—not to mention three top-five finishes at the European Open—and she started racking them up in 2014 at the age of 14. Her second trek across the Atlantic in January led to her finishing in sixth place at the Las Vegas Challenge, which was followed shortly by a victory at the Memorial Championships against a stacked field of 32.
Now a competitor in her first world championship event, her 1025-rated round sits as the ninth highest-rated round ever thrown in the Open Women's division (on a course with an SSA of 54-59.99). Despite all of this, Salonen remains humble.
"I think it was a good start and I know I can do better," she said. "It was good putting game, but I had a couple missed putts. It was OK. We still have four rounds left."     
Second place is held by not one, not two, but three different women: Catrina Allen, Valerie Mandujano, and Erika Stinchcomb, who all sit at 1-under par.
Coming off of a third-place finish in the Advanced Women's division at the PDGA Amateur Disc Golf World Championships last year in Charlotte, North Carolina—where her younger sister, Alexis, took down the title—Mandujano is focused on her mental game this week in Peoria.
"I felt like Am Worlds really shook my nerves up, so this year is kind of a redemption to get my nerves down," she said. "They're still pretty high up there, but I'm trying to control them as best as I can."
Mandujano is recovering from a groin injury that has significantly reduced her distance off the tee, but she has a secret weapon: her caddy, who also happens to be her sister.
"With [Alexis] at my side, I know I'll do well," Mandujano said. "The minute I second guess myself about a shot I'll ask her. She's like, 'No. This is the shot you're gonna throw. There's no doubt about it. I know you can hit it.' And if she has confidence in me, I have confidence in myself."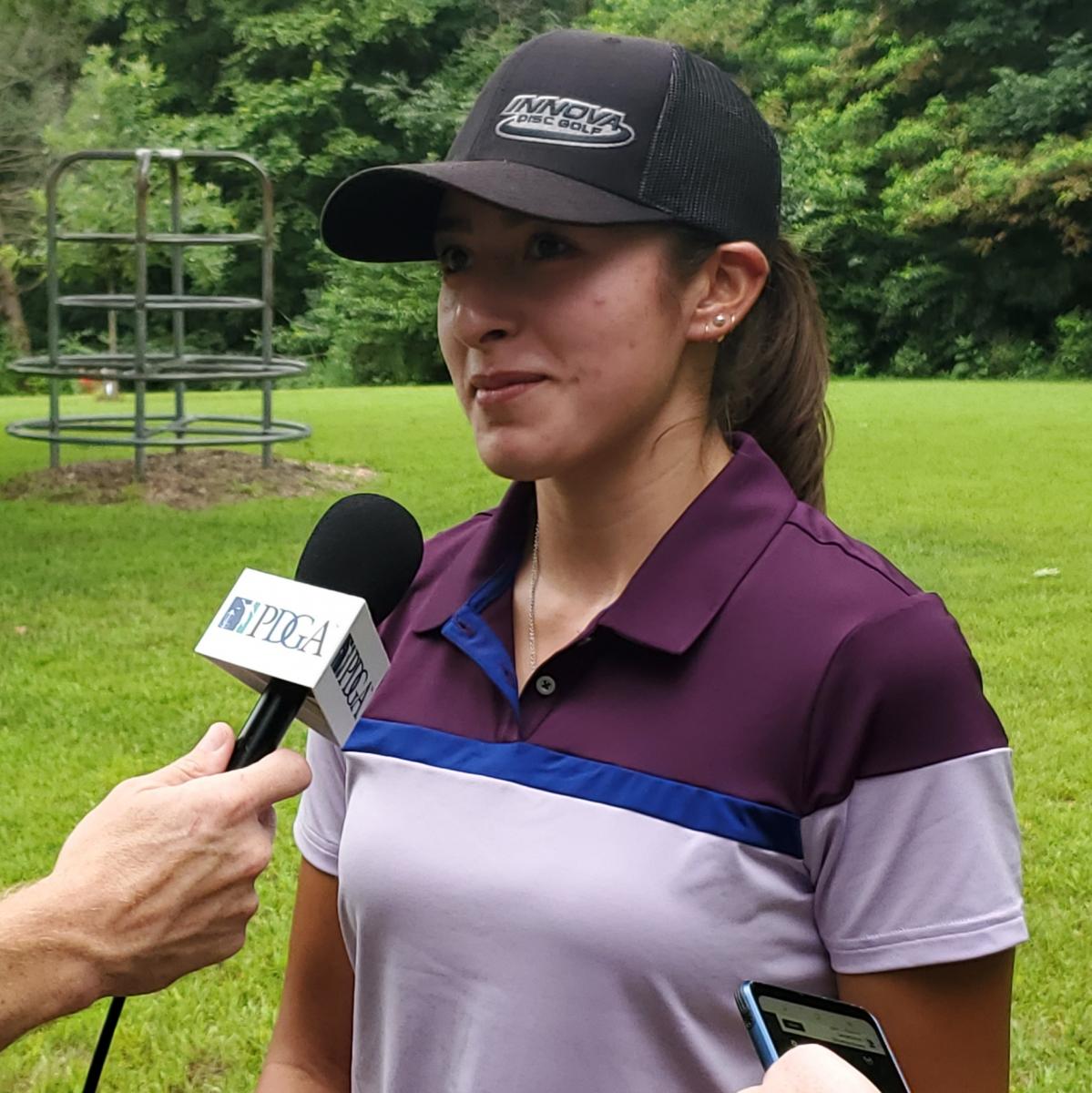 Stinchcomb earned her 1-under par with one of the cleanest rounds of the morning, carding three birdies to two bogeys. Staying out of trouble was the plan, and she stuck to it.
"It felt really good, clean, which is nice," Stinchcomb said. "I just had to get off the tee far enough and hit the first gap, and then it wasn't too hard to scramble. This course is only really dangerous if you don't get off the tee, and then it's a nightmare. I kept it really clean."
Allen rounds out the lead card tomorrow, and the women will head to Sunset Hills Golf Course, where pars simply won't cut it.
"Sunset, that's a birdie or die course," Stinchcomb said. "It's so different from most of the stuff we play, so I think it's just a confidence thing more than anything. All of us can hit those shots and get those birdies."
Sunset Hills will also serve as the home to the women's last preliminary round and their final round, meaning Wednesday should serve as a sneak preview of what to expect for the two most important rounds of the week.
Just one stroke behind the three-way tie for second place is a four-way tie for fifth place consisting of defending Open Women's World Champion Paige Bjerkaas, Rebecca Cox, Kristin Tattar, and Sarah Gilpin. 2012 World Champion Sarah Hokom was originally part of that even-par grouping but was assessed a two-stroke misplay penalty for teeing off behind the designated teeing area on hole 6, which dropped her to 2-over. Only one woman finished with a score of 1-over par, and that was none other than four-time world champion Paige Pierce, whose round was plagued by seemingly endless back-and-forth combos of bogeys and birdies throughout the morning. 
Follow along by watching the Open Women's lead card live stream on YouTube via SmashBoxxTV starting at 9:30 a.m. CDT complemented by live scores and stats on UDiscLive.com.