McBeth Quadruples Lead At USDGC's Midway Point
McBeth Quadruples Lead At USDGC's Midway Point
Conrad eight back with two rounds remaining
Friday, October 5, 2018 - 06:34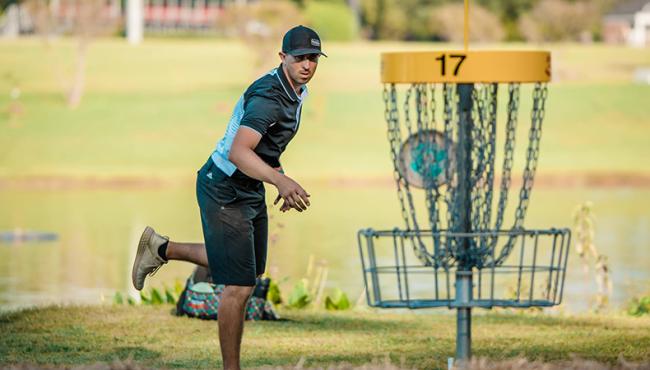 ROCK HILL, S.C. – For a second day in a row at the United States Disc Golf Championship, the only thing hotter than an unseasonably sweltering heat wave was Paul McBeth's play.
It sounds trite, but there's really no other way to characterize another performance that found the 2015 U.S. Champion again shooting double digits below par. Sure, he cooled off slightly, carding a 12-under par 55 that was one shot worse than his Wednesday pace. And he showed glimpses of being actually human (gasp!), scoring a 5 on the 901-foot 12th to snap a streak of 29 bogey-free holes to open the season's final PDGA Major.
But when he cleaned up his par on 18, he walked away from Winthrop Gold with a lead four times the size of the one he entered with, as his 25-under par 109 at the tournament's midway point has him in a class of his own.
McBeth holds an eight-shot advantage over James Conrad, who scrapped early en route to a 7-under par 60 that brought his two-day total to a 17-under par 117. Paul Ulibarri moved into third place with his own 7-under that put him at 14-under overall, while a trio of competitors – Nate Sexton, Kevin Jones, and Zach Melton – found varying degrees of success and are tied for fourth place with 13-under par 121s.
Dressed head-to-toe in black, McBeth's sartorial choice may not have suited the weather, as temperatures again surpassed 90 degrees in this Southern enclave. Instead, that color was more suited for his approach to the week so far: all business. He strung together six birdies on the front nine in a similar fashion to how he played Winthrop on Wednesday, rarely opting for the wow shot and instead "playing the percentages."
"I don't feel like I've been too aggressive," McBeth said. "So I think that's what's propelled me to this spot right now."
That seemingly changed on hole 10, a 554-foot island hole where McBeth has run the green on both his attempts this week. He's landed safely both times, but on Thursday adjusted his Destroyer line to the right and faded closer to the pin. It left him with a 20-foot clean-up job for eagle, but even then he said the play was less about scoring and more being smart.
"10 – it's a 2 or a 4, really," McBeth said. "That drop zone's not that hard [if you land out-of-bounds]."
The Southern California native made another tweak to his game plan on hole 11, scrapping Wednesday's roller for an air shot along the right-side hedges. Though he pulled his drive high and into a barren deciduous tree down the fairway, it kicked back in safely, and he pitched up to 27 feet before connecting on a clean downhill putt for birdie.
Even though he slightly misfired off the tee, McBeth knew he had room to play with.
"It got to that tree quick. That thing was flying quick out there," he said. "It's kinda what I was trying to do because that OB just shapes that line as it comes in on a hyzer. I could have put it a little bit tighter and probably got it down to the flat, but it hit that tree and stayed safe, and I know that area over there. If you hit that tree you kind of have to have a nasty roll to go out of bounds."
Instead, that nasty roll came on hole 12, when he put his approach close to the pin on the par-4 and it stood up and sauntered outside the lines. The misfortune put a cap on his bogeyless run, but it was something McBeth expected could happen.
"It's just that green," he said. "I thought I threw a great shot – we'll see when the footage comes out. I think it probably hit maybe five feet short of the basket, but that hillside right there is known for having the disc roll out like that."
He avenged the error with consecutive birdies on 13 and 14, then made his sole miscue on the green by two-putting on 15 to card only his ninth par of the event. That one stung more.
"If you were to ask what I was more disappointed in – the putt on 15 or the bogey there [on 12] – it would be the putt on 15 because I should make that basically every time I've got that opportunity right there," McBeth said. "Especially for a birdie." Still, McBeth closed the round with another birdie-birdie-par run, and the gap had widened significantly.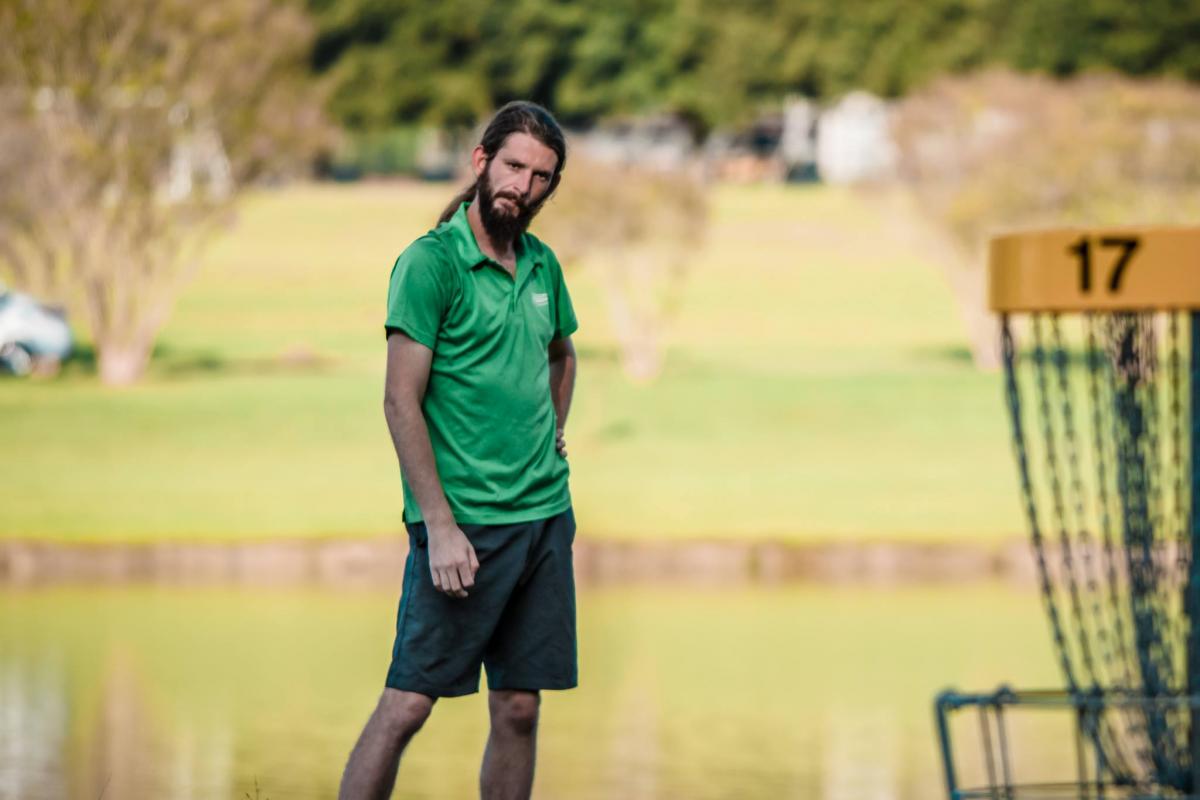 Conrad, playing on the lead card with McBeth, started his round inauspiciously. A rare forehand off the tee on hole 1 left him out of position, and he missed his par save from inside the circle to kick off play with a bogey. Though he corrected course with three straight shots under par, his upshot on the 1,083-foot 5th sailed into Winthrop Lake and left him with his second bogey of the day.
"The only real bad blunder in my round felt like the third shot on hole 5," Conrad said. "It was exactly where I wanted to be, a 300-foot putter shot away from the basket. I'm like 90, 95 percent on that shot. It just came out of my hand wrong and went into the water, but I feel like I was able to bounce back from that."
For the most part he did, scoring on three of the next five par-4s, capped off by a textbook birdie on the same 12th hole that McBeth bogeyed. Still, Conrad missed two from inside the circle down the stretch and took an OB penalty on 18, losing precious ground to the leader.
While McBeth and Conrad did the most damage on the lead card, there was plenty of scoring happening off of it. Jones, bobbing his head all round as he blasted EDM in his ears, heated up with a turkey from holes 3 through 5 and added another on holes 9 through 11 to go 7-down. He put that number to 9-under after parking his downhill tee shot on the 413-foot 14th and lacing his drive through the triple mandatory on 15, but hole 16 was his undoing. After missing his line and landing in the hazard, he sawed off his jump putt and left himself with a 20-foot comebacker to save bogey. His putt was true, but it bounced off the center pole, a truly unlucky spitout that could have easily derailed his round.
Instead, he rallied. The Arkansas pro connected from 35 feet on 17's island green, then he hit a 40-foot death putt on 18 to save par after his upshot came in too hot and flared OB. The sequence of recovery on the green was key to keeping the 22-year-old on the chase card.
"Those are huge," Jones said. "They're unexplainable how big and important those are. I won't be competing if I'm not doing stuff like that. That's what we've gotta do."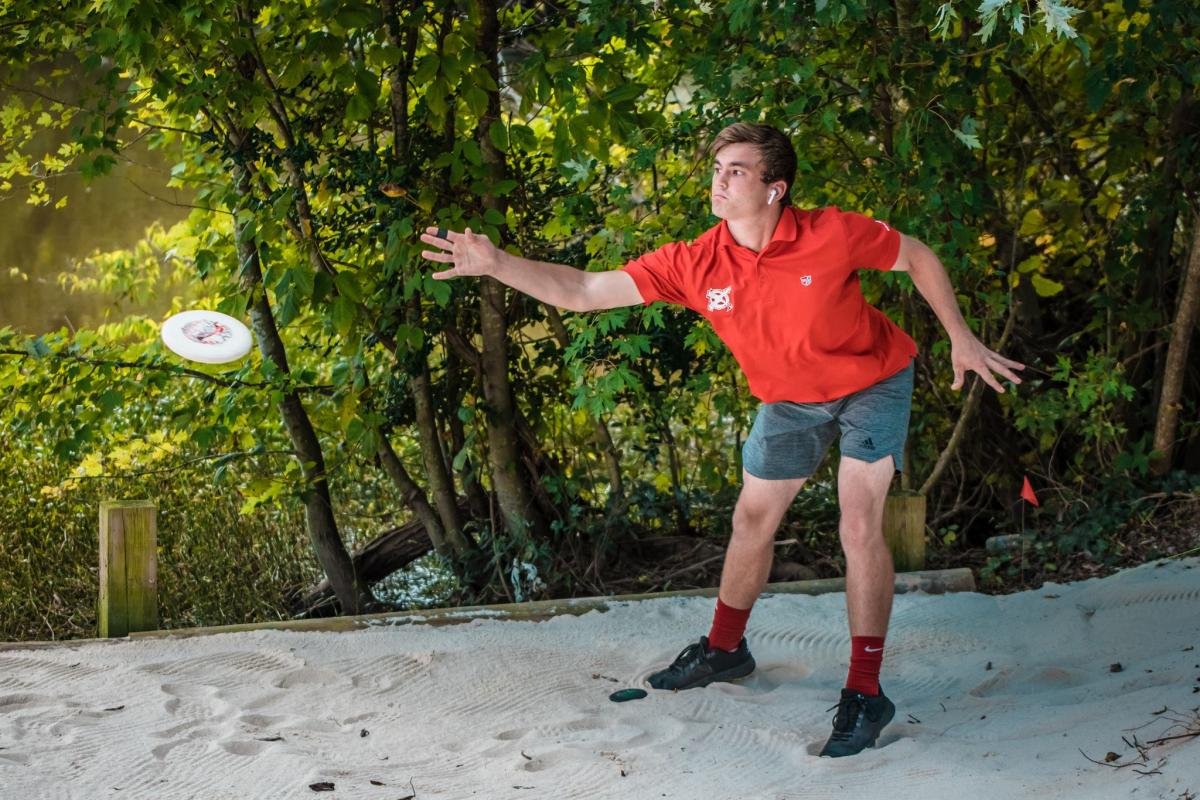 Playing on the fifth card, Sexton went bogey-free during his 1066-rated Thursday showing. It was a far cry from a Wednesday performance in which he carded two bogeys and took a quadruple-bogey 7 on 17, as he shaved his OB penalties from five to one. "Better execution," he said.
Sexton wasn't the only prior Winthrop winner to climb the leaderboard Thursday. 2016 U.S. Champion Jeremy Koling bounced back from a 2-under par Wednesday with round two's second-best score, a 1071-rated 10-under par 57 that helped him rocket up 22 spots and into a tie for seventh place. He shares that spot with Josh Anthon, whose back-to-back 7s on the lead card undid a strong front nine, and Ricky Wysocki, who had put together a strong performance before logging two OB strokes on 18 – one off the tee, and the other on the green as hit putt caromed off the top of the basket and into the water behind – to fall to 7-under for the day.
"I was trying to catch up, and out here it's just really hard to catch up when you're out of position," Wysocki said. "I should have just took the medicine and played for bogey and saved a stroke, but it's alright."
Indeed, even as McBeth pulled away from the field, his competitors weren't panicking. With two rounds to play, and Winthrop's affinity for being able to spoil a championship run in a single hole, few were planning major changes to their strategy for round three.
"If Paul shoots that good it doesn't matter," Sexton said. "There's nothing I can do – I can't play better than I'm trying to play right now. I don't have a secret super game that I'm not showing you guys. I don't have a secret super game that shoots 20-under – if I had it I would probably use it. I'm already playing the best I can, so I'm gonna keep playing the best I can. If he shoots 50-under, he's winning. No one can do anything about that. That's fine. That's how it should be."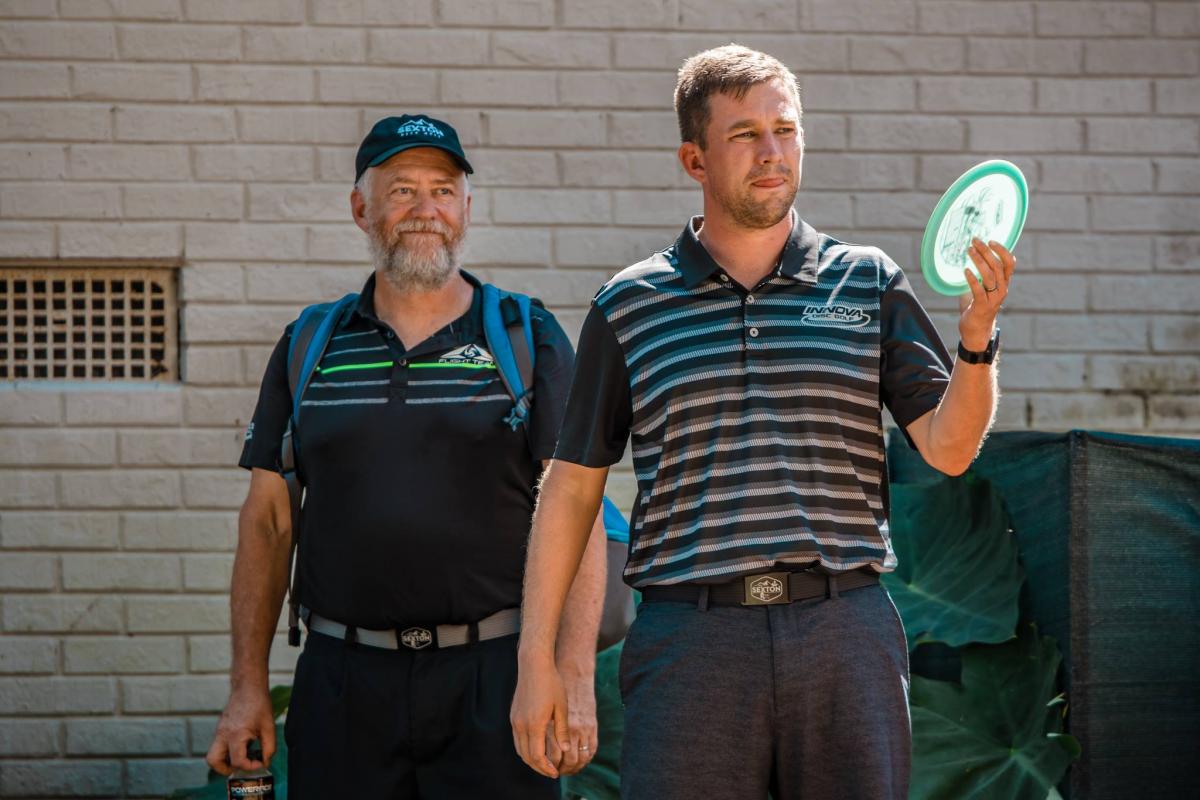 Conrad said there were maybe two spots – holes 10 and 11 – where he could change his play to be more combative, but he wasn't ready to go there yet.
"Being that far ahead, [McBeth] might let off the gas a little, and that could punish you just as quick as getting hyper-aggressive," Conrad said. "So just play my game, play it by ear. If it's close on [Saturday], then that's when I'll definitely consider running everything and stuff like that."
Jones said the same, and that he would defer to Winthrop's roped rage to help dictate his attack.
"I think this course is mean, and I think any hole – we've seen it this year from all the guys up top – any hole can ruin their tournament," Jones said. "So I'm just gonna keep with the game plan for the next round, definitely, and we'll see where that puts me. On the final day, if we're sitting five strokes back or something, we're gonna get really aggressive. Really aggressive."