'It's Crazy:' Pierce Remains Undefeated After Second Straight Masters Cup Title
'It's Crazy:' Pierce Remains Undefeated After Second Straight Masters Cup Title
Allen outlasts Fajkus for second place
Tuesday, May 22, 2018 - 02:40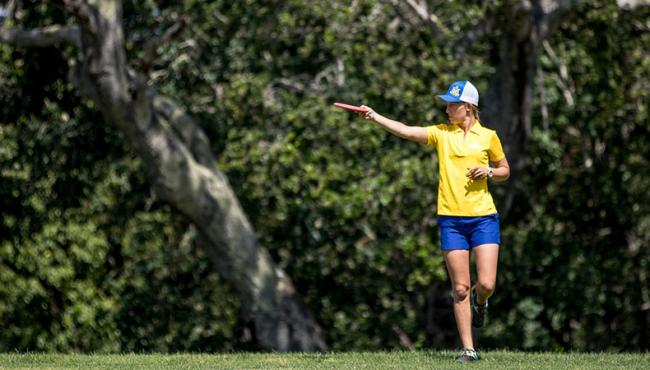 SANTA CRUZ, Calif. – It's a beautiful Sunday afternoon, and Paige Pierce is walking through the DeLaveaga Golf Course parking lot after a runaway win at the Santa Cruz Masters Cup. She's come to the realization that she is still undefeated in 2018.
It's the middle of May.
"Yeah, it's crazy," she said. "Crazy."
What other word is there to describe nine wins in nine starts? Pierce's 1003-rated 4-under par 56 at the golf course vaulted her to a 3-over par 207 total, good enough for a double-digit margin of victory and $2,000 in prize money. Catrina Allen landed in second place with a 15-over par after outdueling Lisa Fajkus, who took home third place at 16-over par. Jennifer Allen's 18-over par 222 put her in fourth place to match her season-high finish at a National Tour event, while Madison Walker climbed into fifth place at 20-over. 
Though Pierce entered the round with a six-stroke cushion, she was not content settling for that advantage. After Valarie Jenkins – who was in second place, four shots behind Pierce, after round two – was disqualified before the final, she wanted to leave no doubt about who the winner was.
"Honestly, I really, really wanted to play super well so I didn't have this lingering feeling of 'What if Val did play?'" Pierce said. "So I just tried to [go] full steam ahead and just kind of tried to shoot really hot. I feel like I played pretty well."
It did take her a few holes to get warmed up, though. She carded four pars and a bogey through the first five frames and ceded a stroke to Catrina Allen before finally picking up her first deuce with a park job on the 275-foot 6th. Pierce then connected from circle's edge for a birdie on hole 7 and was more than comfortable.
Still, she went out with a bang: Her turkey to close the round gave her three more shots on Catrina Allen and was punctuated by an 80-foot jump putt on 17's elevated, island pin.
"I think that was probably the highlight of my round, was my putt on 17," Pierce said. "Just coming down the stretch and a putt that you don't make too often. Decided to kinda run a floater up there and it went in."
While Pierce's putt was climactic, her end result wasn't, and the focus shifted early to the second-place battle brewing between Catrina Allen and Fajkus. Allen added to her one-shot advantage with a solo birdie after draining a 40-footer on the 606-foot 4th, but gave it back after going out of bounds on hole 6. She then hit some adversity mid-round, failing to scramble on errant tee shots and taking bogeys on every other hole from 9 to 13. Fajkus tied it up with a 40-foot deuce on hole 12, and the two took their stalemate into the 534-foot 14th.
There, players have to navigate a triple mandatory that skirts just below some sticky oak branches. Fajkus tossed her drive high toward the alternating red and white flags that comprised the line of safety, and the nearby spotter gave her the thumbs up. Her cardmates, though, ruled against her and determined that her shot went over the flags. She took a penalty, a bogey and, when all was said and done, third place by that lone stroke.
Though Fajkus said she ultimately appreciated that the group "stuck to their guts," she admitted that the situation did throw her off her game.
"I understand why the girls made the call – I was hoping someone would have a question in their mind and maybe say no, but they didn't want to do that so I was a little defensive about it," Fajkus said. "I don't know – it was a bad spot to be in, but I just tried to move on…The weird thing about it was getting the green flag from the spotter. That was the dramatic thing about it, was the overrule."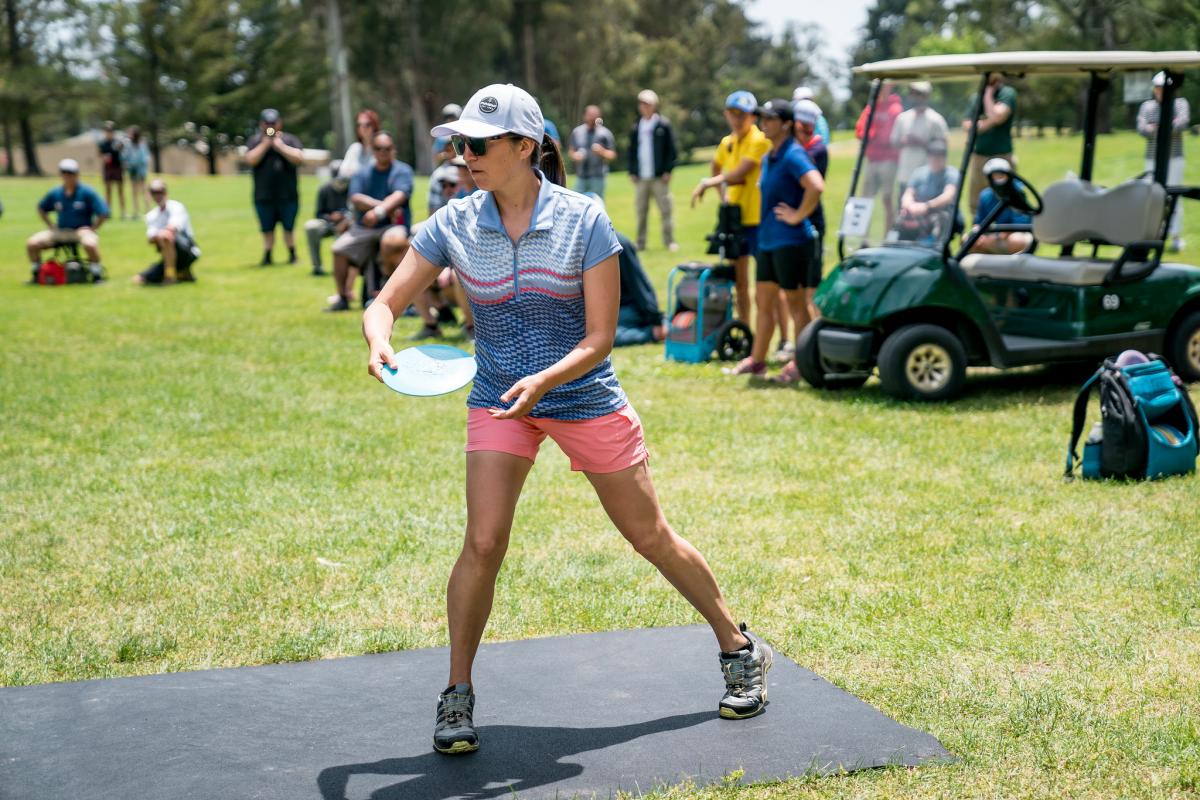 Pierce said that, since disc golf is a self-officiated sport, the players were within their rights to disregard the spotter's opinion. And once both Catrina and Jennifer Allen said the shot missed the mando, and Pierce looked at it from where the spotter was standing, they made the decision to call it out.
"I would love to see the video and see if we made the right call," Pierce said. "It sucks that it came down to one stroke for second place. That kind of thing's gonna happen occasionally, so it's unfortunate. But hopefully we made the right call."
Even with the call going against her, Fajkus was still satisfied with her first career Masters Cup appearance. She's now finished in the top 5 at 10 of 11 events this season.
"Big picture, really good moment for me overall," Fajkus said. "Still improving and having good finishes on the tour, on the national scene, so that's really great. To make the podium is a really good feeling and I'm really happy to get third."
The win was Pierce's second straight in Santa Cruz, and she said she was hoping to keep the winning streak going as long as possible. She attributed her continued dominance to three factors.
"I think momentum, one, confidence, two, and lack of confidence in the competitors, I think," Pierce said. "I hear a lot of my fellow competitors saying things to me like, 'Are you gonna let us win one?' and stuff like that. Golf's a lot of mindsets and mental battles, so when you have that thought before the tournament even starts it kinda gives me a little bit of an advantage. So I'm gonna keep rolling with it and just be positive thinking and see what happens."
Comments
Great Article Steve. Missed the Monday Morning PDGA Radio!