How to Watch the DGPT - Des Moines Challenge
How to Watch the DGPT - Des Moines Challenge
PDGA Elite Series action resumes at site of 2004 PDGA Pro Worlds
Thursday, July 8, 2021 - 13:02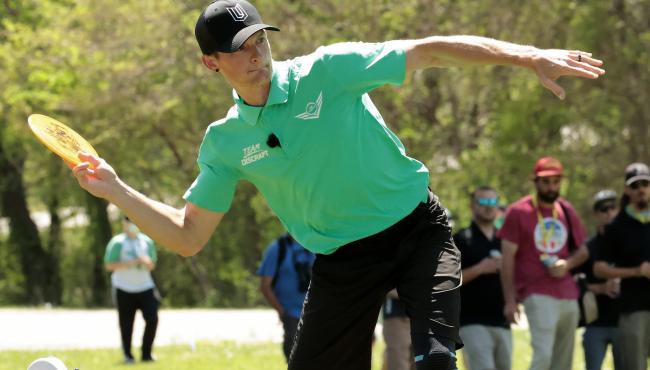 Birgitta Lagerholm tapped out her final putt at the 2004 PDGA Professional Disc Golf World Championships and entered the history books.
The professional careers of Gregg Barsby and Garrett Guthrie got going that same year. Seventeen years later, Juliana Korver is back in the mix.
It's safe to say that Iowa holds a rich and deep history in disc golf.
Beginning Friday, PDGA Elite Series action resumes and returns to Des Moines for the Disc Golf Pro Tour – Des Moines Challenge presented by Discraft, the first Elite Series event since the 2021 PDGA Professional Disc Golf World Championships.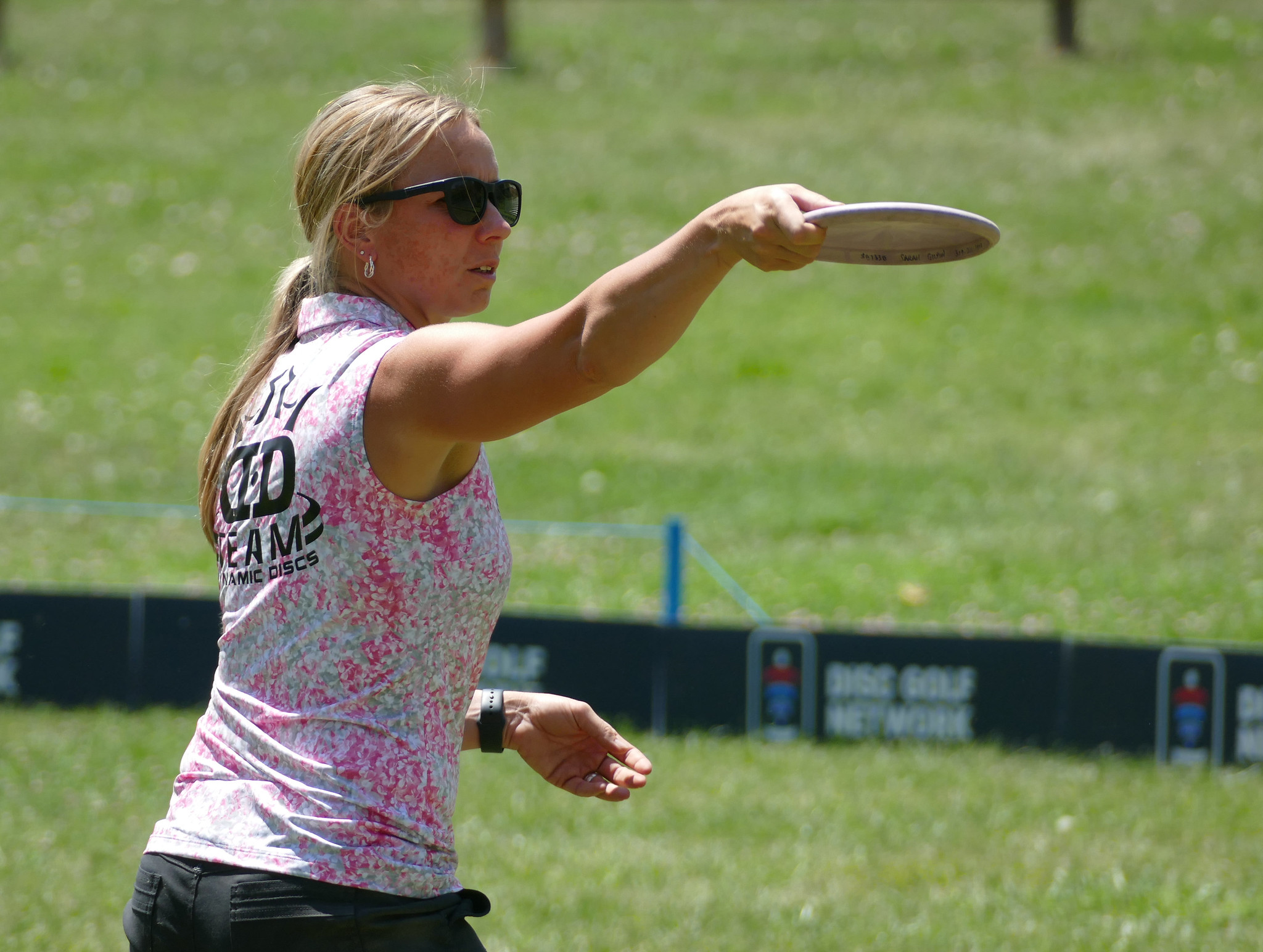 The tournament was added after the European swing of the Elite Series tour was canceled due to the COVID-19 pandemic.
Lagerholm, of Sweden, made history in 2004 as the only PDGA World Champion in either Open field to be born outside of North America. That same year, Barsby and Gurthrie entered their first Pro Worlds, a tournament field that also featured Korver. The trio, along with Jason Steffen, are back in action this weekend in Des Moines, an area that became a mainstay of the disc golf tour due to the efforts of Disc Golf Hall of Famer and long-time promoter, the late Becky Zallek.
This weekend also marks the return to action of newly crowned PDGA World Champions James Conrad and Catrina Allen as the second half of the 2021 season gets underway.
Iowa natives Benjamin Callaway and Sarah Gilpin are the 2019 defending champions of the Des Moines Challenge, which includes a 164-player (140 MPO/24 FPO) field this year.
History is deep in Iowa and if it's any indication, Des Moines is set to deliver once again.
Here's everything else you need to know to catch the action this weekend:
Tee Time & Round Ratings
Official scores, tee times and round ratings can be found at the official event page on PDGA.com.
Live Video Coverage 
Disc Golf Network | Subscribe 
The Disc Golf Network (DGN) is the new home of live disc golf. Built by the Disc Golf Pro Tour, the DGN is a subscription streaming and on-demand platform much like Netflix or Disney+. Covering the world's best players competing in the sport's most elite tournaments, a subscription includes post-produced coverage of select disc golf tournaments as well as exclusive disc golf shows, touring pro interview series, podcasts, and other segments only available on the Disc Golf Network. The DGN offers a PDGA Member discount of 50% to all active members bringing the cost down to $4.49/month.
Friday's MPO Feature Card live on DGN will feature James Conrad, Ben Callaway, Adam Hammes and Gannon Buhr.
Paige Pierce, Catrina Allen, Juliana Korver and Sarah Gilpin will be on the live FPO Feature Card.

Live coverage begins at 3 p.m. ET with the MPO feature card teeing at 3:24 p.m. ET and the FPO feature card hitting the course at 5:05 p.m. ET.
In addition to the DGN, the live broadcast for both divisions will be simulcast free on the DGPT YouTube channel for the final round only on Sunday, July 11.
Instant Scoring
With more stats than you can shake a stick at, keep an eye on UDisc Live all week for in-the-moment moves from the tournament's stacked DGPT field. 
Des Moines Challenge Designated as Phase 3 Event
The Des Moines Challenge, as well as the remaining PDGA Elite Series events for 2021, will be operating in Phase 3 of the COVID-19 Requirements and Best Practices for PDGA Elite Series Events.
Post Production Video Coverage
Central Coast Disc Golf | Subscribe
Open Lead Card / Round 1 MPO Feature Card: Calvin Heimburg, Garrett Gurthie, Paul McBeth, Terry Rothlisberger
Open Women's Lead Card / Round 1 FPO Feature Card: Holly Finley, Missy Gannon, Kristin Tattar, Kona Star Panis
Open Chase Card / Round 1 MPO Feature Card: Paul Ulibarri, Brodie Smith, Kevin Jones, Zackeriath Johnson
Articles
Check back to PDGA.com daily for a recap of all of the action from the 2021 Elite Series.
Or, you can head to the Disc Golf Pro Tour's home on the internet for daily coverage, too.
PDGA & DGPT Social Media
PDGA
Disc Golf Pro Tour