Historic payouts, coverage to headline Disc Golf Pro Tour Championship
Historic payouts, coverage to headline Disc Golf Pro Tour Championship
GRIP6 added as presenting sponsor and cash added in flurry of late breaking news.
Thursday, October 15, 2020 - 09:07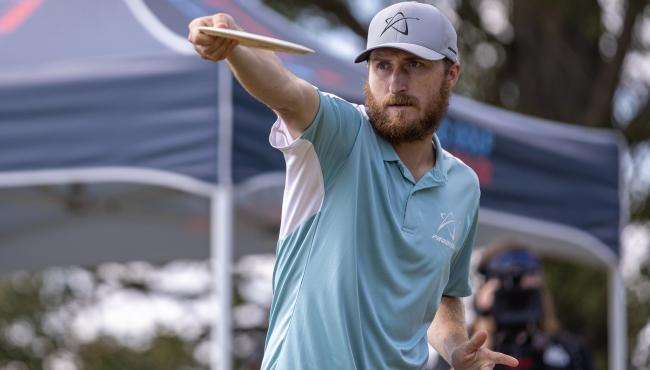 The Disc Golf Pro Tour is upping the ante once again at the Tour Championship, which is set to kick-off today in Charlotte.
When the Tour announced that $15,000 would be paid to the winner of both the MPO and FPO fields, it was hailed as a milestone, both as a record-shattering figure for the FPO field (previously $5,500 at the 2017 PDGA Pro World Championships) and as a timely symbol of equality for women's disc golf.
Now, even as the event is getting underway, the Tour has announced that the winners will walk away with $20,000 guaranteed — a record mark for both MPO and FPO (previously $15,000 at the 2007,2009 United States Disc Golf Championships).
Couple this with the announcement last week that a 2-hour production from the Championship's final day would be featured on ESPN2, and you have an event that is shaping up to be truly unprecedented.
One precedent that does seem safe, however, is that Chris Dickerson will have a good week. The freshly crowned 2020 USDGC champ is also the two-time defending Tour Championship winner and has had more than enough time to make the leisurely 33-mile drive from Rock Hill to Charlotte.
Also fresh off a Major win, Paige Pierce will be looking to improve on last year's fourth place finish at the Tour finale. 2019 winner Catrina Allen will be looking for a repeat victory and an opportunity to grab a payout that will dwarf anything seen in women's disc golf history.
The Format
DGPT's Tour Championship takes on a unique format, with a bracket-style elimination tournament that awards byes to players based on their season points standings. On the men's side, half of the field (16 players) will begin play on Thursday, with eight additional players feeding into the bracket for the quarterfinals on Friday and the top-eight getting a bye to the semis on Saturday.
On the FPO side, it will be a three-round event, with 12 of 16 players beginning on Friday and the remaining for entering the bracket on semifinal Saturday.
The top four scores from each round will advance, with ties being decided by Tour points.
How To Watch
Live Coverage will begin just prior to the chase card teeing off for both MPO and FPO fields each round, and will be featured on the Disc Golf Network Thursday through Saturday, and free for all viewers on DGPT's Youtube channel for Sunday's Championship final.
There will be a full-slate of post-produced next-day coverage coming from JomezPro, Gatekeeper Media and GK Pro.
And as if that wasn't enough, viewers can tune back in to ESPN2 in November for the special 2-hour production of the Tour Championship final round.
Check out our complete How-To-Watch the 2020 DGPT Tour Championship for more information.