Girl Scout Troops Learn From Legends
Girl Scout Troops Learn From Legends
PDGA Youth and Education Manager, Des Reading, shares disc golf with Girl Scout troops
Wednesday, July 7, 2021 - 11:27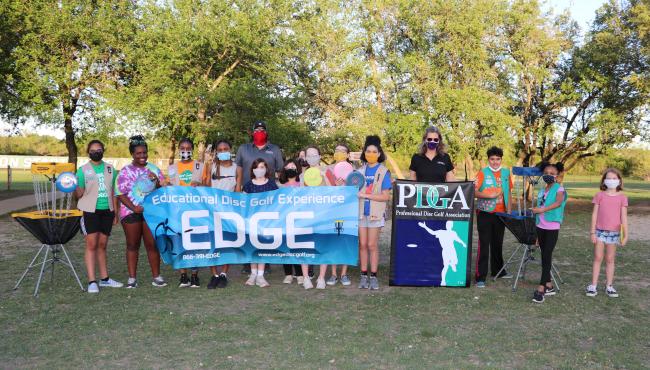 Disc golf just has that allure. It has that pull and intrigue that captivates the imagination and, eventually, the heart and soul. Whether it's accessibility to the sport, community, or the joy of flight, disc golf has that draw that brings people in.
Troop leader Kerstin Joos saw players at Old Settlers Park in Round Rock, TX and immediately recognized that disc golf would be a fun activity to try out for the girls in her troop.
Accessibility draws in new players.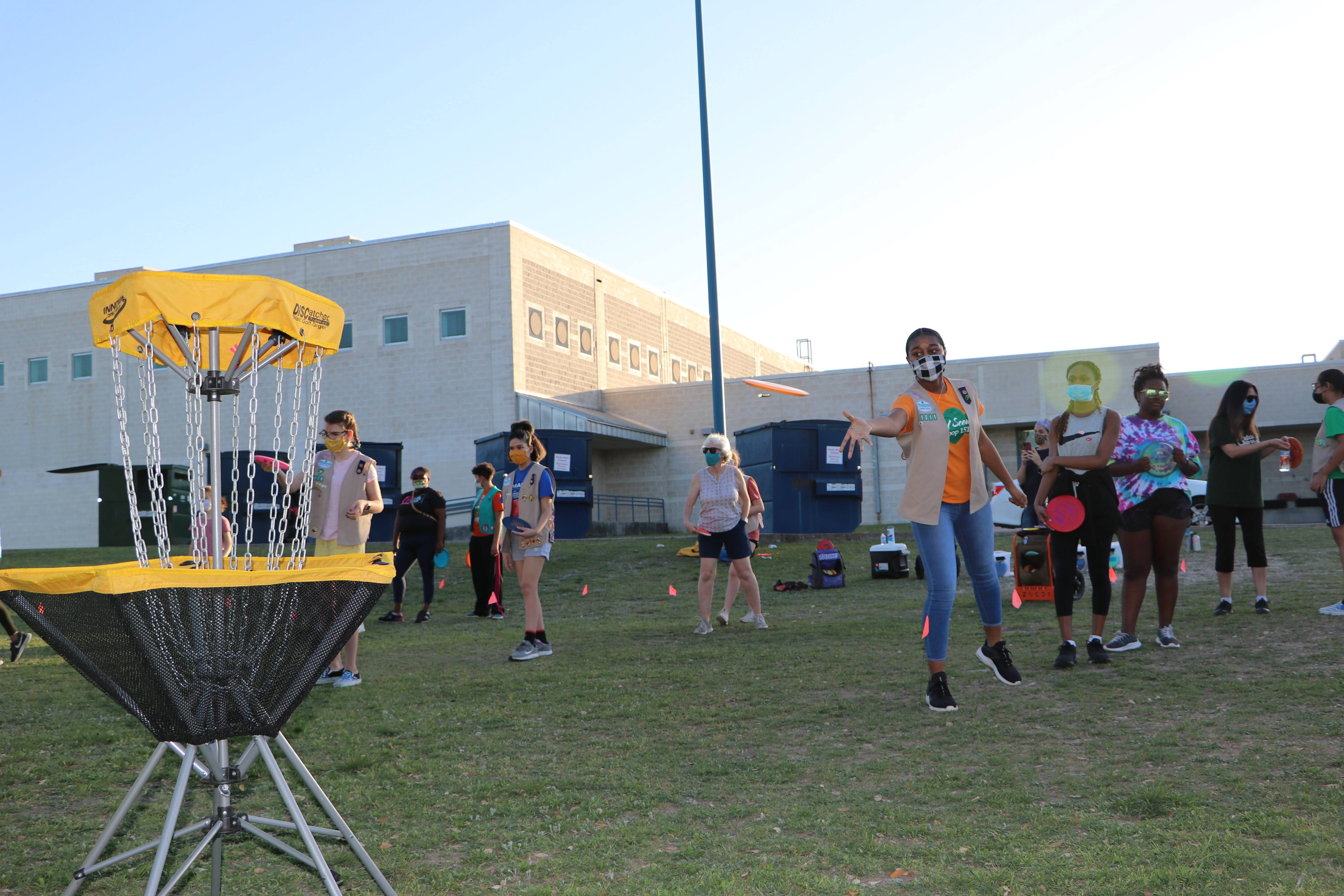 Kerstin posted in the People of Round Rock Facebook group that the Girl Scouts were looking for someone to introduce the troops to disc golf. From there, she was connected to Troy Herman #32289 through a fellow troop leader to get introduced to disc golf. Troy is an active PDGA member and a major contributor to the Young at Heart Family Disc Golf Experience, an annual parent-child disc golf event. This connection then lead to the introduction of Des Reading, PDGA's Youth and Education Manager and Jay Reading, representing Educational Disc Golf Experience (EDGE). Together these three passionate supporters helped orchestrate the disc golf outing for Troops 275, 516, and 1511.
Community draws in support and passion.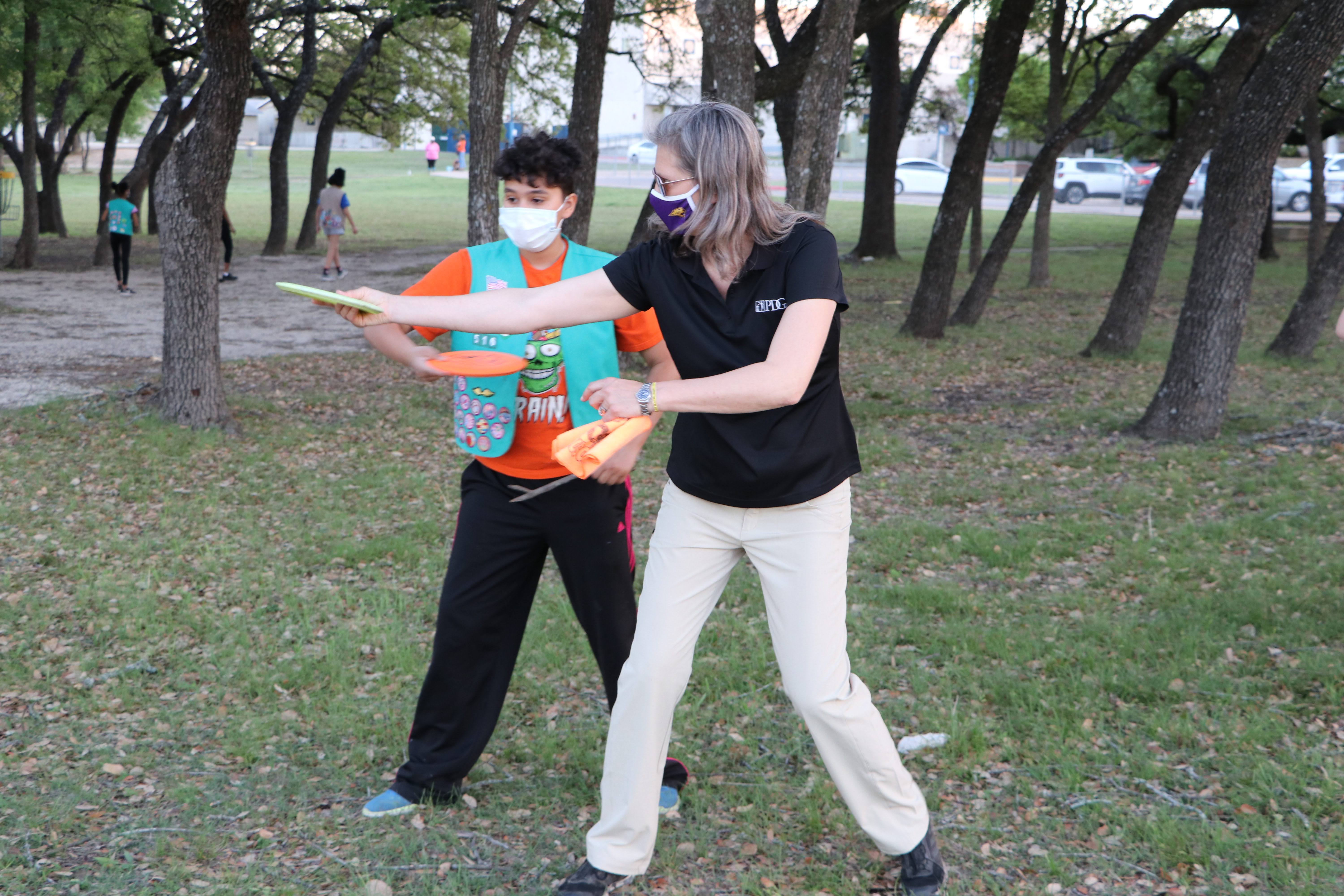 Des and Jay have introducing kids to disc golf down to a science. These legends of the sport start with a short introduction to disc golf, provide technique demonstrations, create hands on activities, organize small games to get new players comfortable, and then play a round of disc golf. These incremental steps help new players gain confidence as they throw farther, gain accuracy, build their form, and watch the discs fly.
The joy of flight draws in the heart.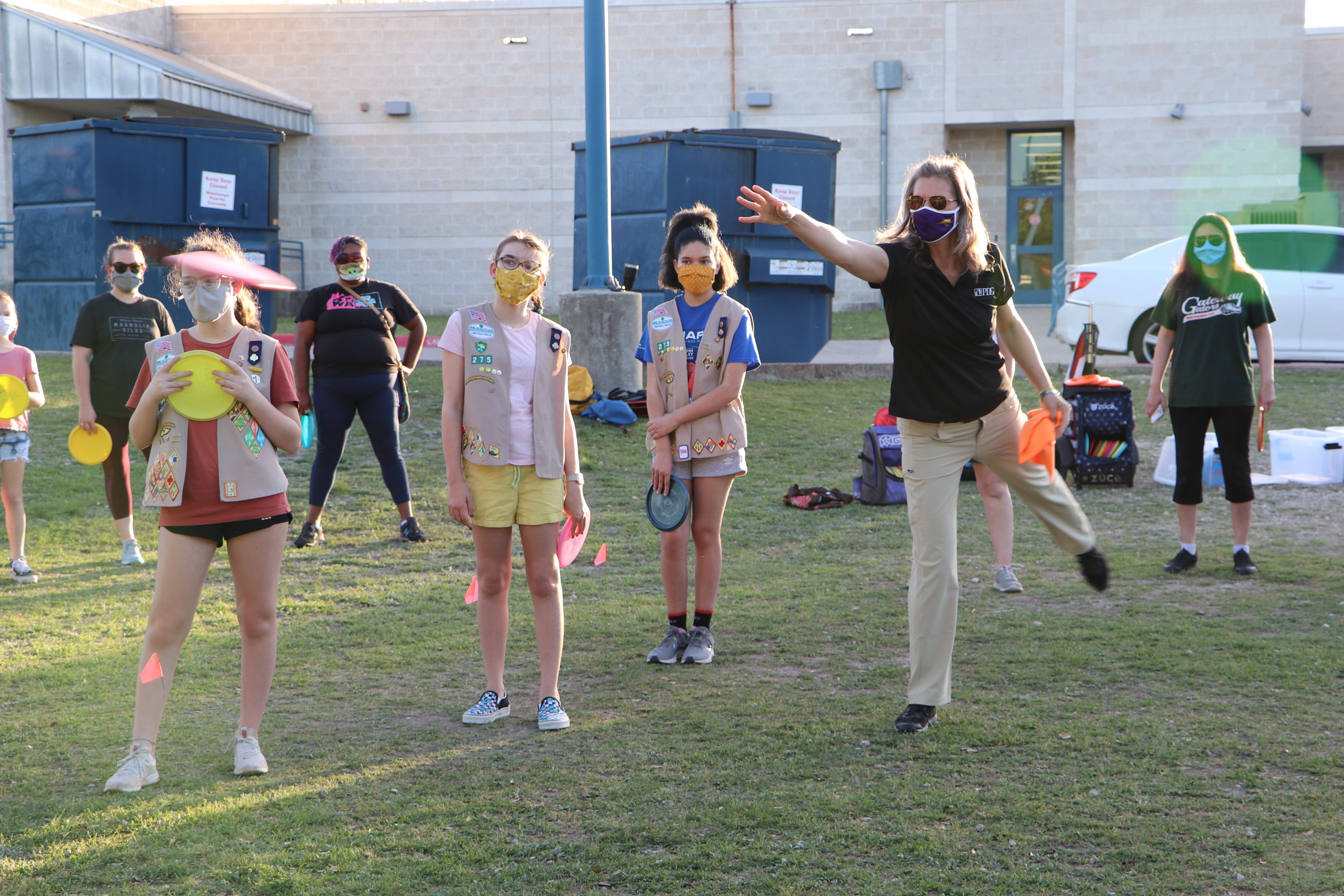 Initial feedback from the program has been so positive that the PDGA Youth and Education initiative and EDGE are working with Joos to put together a disc golf kit that can be signed out by troops, enabling them to enjoy disc golf and grow their passion on their own. The two are also working on re-introducing a disc golf badge the girls can earn as they learn, practice, and demonstrate personal growth in the sport.
"I really appreciate you all making time to spend with the girls from our three troops. It was fun for all!" Joos said of the event. "My daughter, Kylie, wants to go to Old Settlers tomorrow to play on the starter baskets that are located around the lake. I have not seen her so interested in anything in a long time."